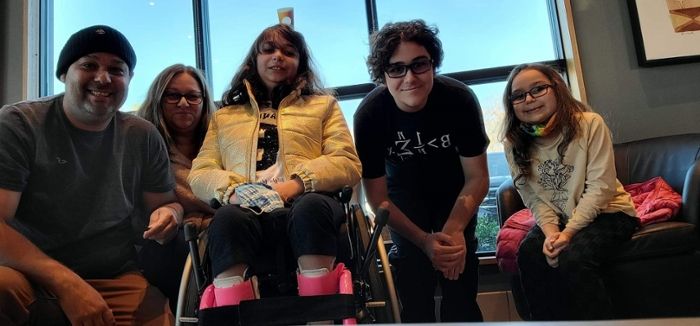 Fight for Daughter's Rights Inspires Mother to Pursue Degree in Education
People

| 08 December 2021 | 2 min read
As a stay-at-home mother of three, Lauren Smith already had a full-time job before she considered pursuing a college degree. When Lauren was seventeen, she pursued a degree in marketing management but never completed it. However, being a mother inspired her to try again—this time, in the education field. Now, four years later, she is set to walk the stage this December to receive a bachelor's degree in Exceptional Student Education (ESE).
My Children are Number one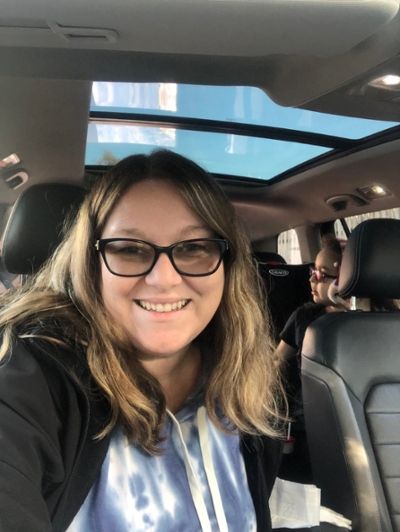 For the 40-year-old Venezuelan, raising her children has been her priority for the last fourteen years. Unfortunately, Lauren's life took a turn down a hard path. Ten years ago, she gave birth to twins. Born three months earlier than expected, one of the twins passed away five days after birth. The surviving twin has faced health issues her entire life and is confined to a wheelchair. It's her daughter's struggle in school that motivated Lauren to pursue this degree.
"It has not been an easy journey for my daughter, that's for sure," says Lauren. "Over the years, we've had so many situations when it comes to her education and the resources she needs. I've felt so frustrated because I didn't know what the schools were supposed to provide her by law. So, I took it upon myself to get educated. But at the same time, I wanted to help other kids like her. What better way to do that than becoming a teacher myself?"
With Support, Dreams can Become Reality
Lauren admits that following her heart and getting a college education was not an easy decision or path. It took the support of her husband of nineteen years to help her to reach this incredible milestone.
"My success in life means nothing if my children are not happy and successful. So, it took many adjustments in our lives to make sure they were, and I could complete this degree. Even with just one car, my classes, my husband's work, and life in general, we were able to pull it off."
From the beginning, Lauren made sure to make her time at Broward College a rewarding experience. She remained a straight-A student throughout her academic career in the Teacher Education Program.
Despite the challenges she faced, Lauren is determined to keep going. She plans to pursue her master's and doctoral degrees in Psychology.
"I want to let others who may read my story know that even though this wasn't easy, it was absolutely worth it," said Lauren. Whatever goals you have in mind, you have the strength to achieve them. Even when you want to give up, take a breath, and find that strength within you to keep going. The result will be worth it."
Inspired by Lauren's story? You can also pursue a degree in Education to help children like Lauren's daughter. Learn more about the Exceptional Student Education program and other degrees in the pathway.
ABOUT BROWARD COLLEGE:
Serving approximately 60,000 students annually, Broward College provides residents with certificate programs, two-year university-transfer degrees, two-year career degrees, and baccalaureate degrees in selected programs. The mission of the College is to provide high-quality educational programs and services that are affordable and accessible to a diverse community of learners. For more information, visit  www.broward.edu.
Bachelor Degree
Empowerment
Broward College Students