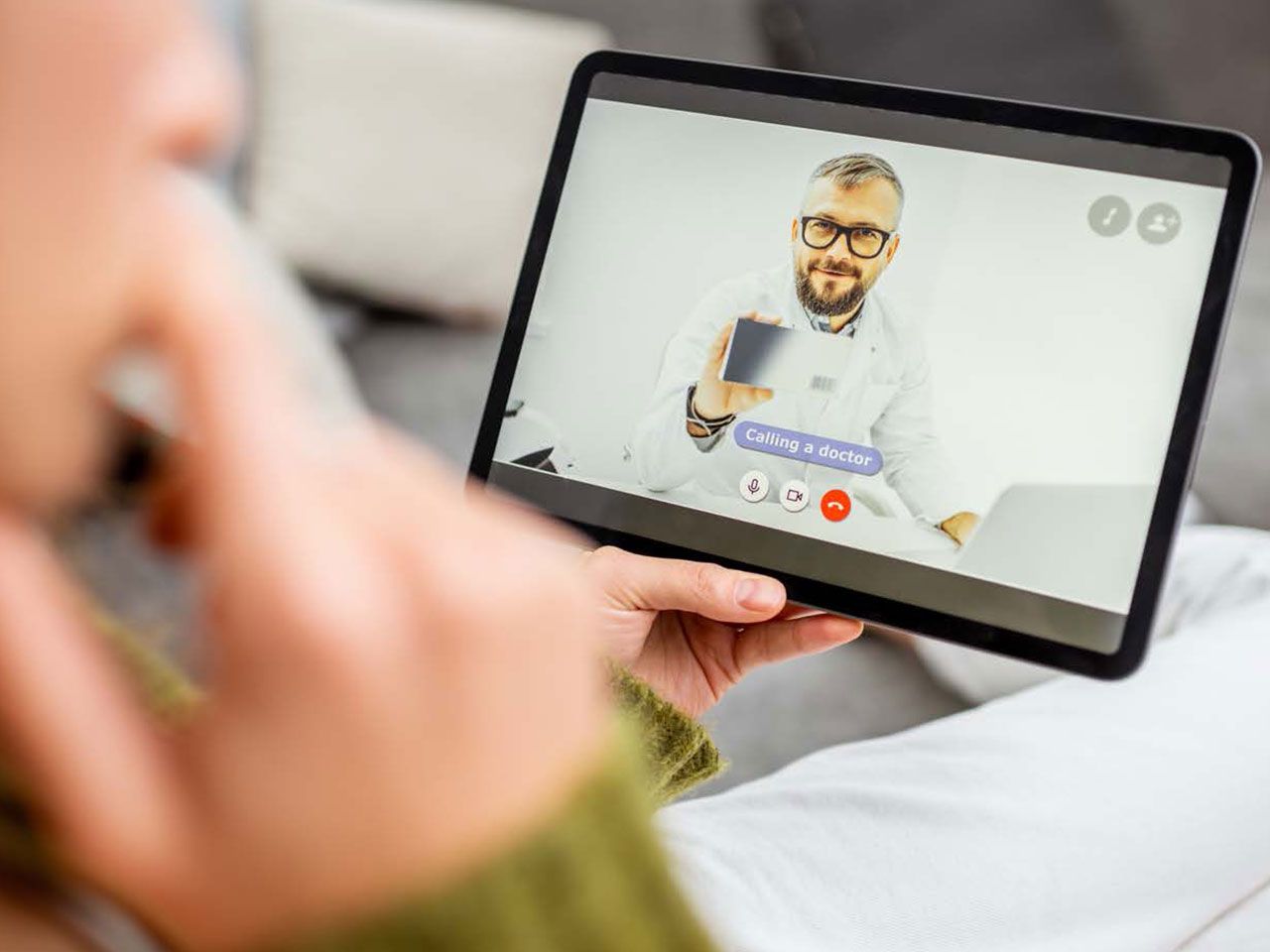 My College Doctor Program Provides Students Free Access to Medical Telehealth Professionals
News

| 31 October 2022 | 2 min read
What if you had the opportunity to go to college and not have to worry about some of your most basic needs such as food, transportation and technology? Broward College has made that question a reality for its students with a comprehensive list of services that support student needs. The College has expanded its offerings with a new program that offers currently registered students and their family members access to free health care service.
 "COVID-19 has brought to light some of the health care challenges facing some people across the country, including in our own community and among our own students," said Esmeralda Sweeney, associate vice president, Student Achievement Initiatives. The College has partnered with , a membership-based telemedicine service for college students, to offer round-the-clock premium telemedicine, best-in-class pharmaceutical services, leading behavioral health services, and revolutionizing wellness coaching programs – free of charge."
What Does Access to My College Doctor Offer?
My College Doctor is one of several programs that are part of the Seahawk W.I.N.G.S (Wraparound Initiative for Non-Academic Greater Support). Via the program, students will have the ability to access virtual medical telehealth professionals, including dermatologists, not just for themselves, but for also their dependents under the age of 26. Any student t taking classes this semester (credit or non-credit), their spouse, and children are welcome to utilize the plan.
For many of our students, My College Doctor will help eliminate one of the biggest obstacles to education: personal and family health. The power of the plan comes through its communal element. For example, in addition to medical services, students will also have access to My College Doctor's health care liaisons, supported through , a national network of board certified, licensed internal medicine and emergency room physicians who can diagnose illnesses, recommend treatment, and prescribe medications for its members over the telephone or through secure bi-directional video and email. Liaisons serve as member advisors and assistants to help schedule appointments, connect with physicians to transfer prescriptions to lower price options, and advocate on the member's behalf, advising on how members can save on medical and pharmacy expenses.
Additionally, no insurance is required to use the service, and there is no additional cost to students or their dependents to use this benefit. However, it is important to note that My College Doctor is not a replacement for health insurance. More importantly, while physicians in the program can prescribe medicine, this service only covers virtual consultations with a doctor or dermatologist. Any prescription expenses are the responsibility of the student.
Committed to the Health and Wellness of our Students
Access to medical care is a basic need. Broward College's new partnership with My College Doctor is yet another example of how the institution is providing holistic support to students via wraparound services that address issues of health and wellness. The College also addresses other barriers that impact students such as food insecurity through the Seahawk Marketplace food pantry at the A. Hugh Adams Central Campus and the monthly food distributions at the North Campus and Judson A. Samuels South Campus. For those students facing transportation challenges, the College has partnered with Lyft, allowing students access to rides -share for free as long as their trip begins or ends at Broward College and does not exceed $80.00 per month or $225 per semester. In addition, the College provide basic technology assistance through its laptop loaner program.
To sign up for My College Doctor visit https://students.broward.edu/resources/my-doctor/ 
Learn about all of these programs and other student support services offered by Seahawk Outreach Services (SOS) at broward.edu/sos.
students
New Program
Broward College Students