Broward College Names Henry Mack as Acting President
Press Releases

| 03 October 2023 | 1 min read
FORT LAUDERDALE, Fla. (October 3, 2023) – Broward College is pleased to announce the selection of Dr. Henry Mack for the position of acting President, assuring a seamless transition in leadership. The Board interviewed three candidates and appointed Dr. Mack as their first choice for the role.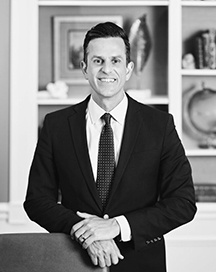 "It is an honor and privilege to be selected to serve in the acting President role at Broward College, where I began my career," said Dr. Mack. "I look forward to contract negotiations with the Board and look forward to working closely with all college faculty and staff as soon as possible."
Dr. Henry Mack has a distinguished career in higher education and formerly held the position of Senior Chancellor at the Florida Department of Education, overseeing higher education and workforce initiatives throughout the state. Dr. Mack boasts a keen understanding of Broward College's goals, mission, and values through his previous service as Associate Vice President and Associate Dean for Academic Affairs.
Candidates for the acting President position were required to have a direct affiliation with Broward College as either a current or former employee or a former Board member. The selection reflects a commitment to maintaining stability and focus on the College's mission of providing quality post-secondary education to the community. The Board delegated authority to Broward College District Board of Trustees Chair Alexis Yarbrough to negotiate contract terms with the acting President. If they fail to come to terms on the contract, the Board approved Dr. Barbara Bryan as second choice.
"Dr. Mack is a committed and seasoned leader who brings a wealth of experience in higher education, demonstrates formidable leadership capabilities, and possesses a deep understanding of Broward College's values and mission. We have full confidence in his capacity to lead our community during this time," said Chair Yarbrough.
The College is committed to maintaining transparency throughout this process and will continue to provide updates to the Broward College community and the public as we move forward under the leadership of our new acting President.
-BC-
ABOUT BROWARD COLLEGE
Serving approximately 56,000 students annually, Broward College provides residents with certificate programs, two-year university-transfer degrees, two-year career degrees, and baccalaureate degrees in selected programs. The mission of the College is to provide high-quality educational programs and services that are affordable and accessible to a diverse community of learners. For more information, visit www.broward.edu.