Broward College Names Greg Haile as New President
Press Releases

| 09 May 2018 | 3 min read
FORT LAUDERDALE, FL (May 9, 2018) – The Board of Trustees has named Gregory Adam Haile, Esq. to become the seventh president of Broward College. Haile is expected to assume office in July of 2018.  The president reports to a five-member Board of Trustees, appointed by the Governor. 
The Trustees voted unanimously for the appointment citing Haile's knowledge of the community, successful work with the College and passion for education as convincing factors. Chair of the Broward College Board of Trustees John Benz said, "While the Board has always had great confidence in Mr. Haile, this vigorous public process confirmed that on an open competitive field against some of the best college leaders in the country, Mr. Haile was both the best qualified and the best fit for Broward College.  It was clear from the diverse opinions that we received from the community, business leaders, faculty, administrators and staff that Mr. Haile is the right person to ensure a continuation of the positive student focused trajectory established by President Armstrong, and to assure the continuation and growth of our strong partnerships here at home, statewide and globally."
Since 2011, Haile has been at the forefront of Broward College as its general counsel and vice president for public policy and government affairs. As the College's first in-house chief legal counsel and longest-serving executive to report directly to the College's president, he oversees the College's compliance and regulatory affairs as well as the broad-ranging legal issues impacting the landscape of higher education. Haile also develops and prioritizes the College's policy agenda, oversees all local, state, and federal government affairs and co-leads community engagement efforts. In his new role as president of Broward College, a priority will be to lead the College in the successful implementation of its current strategic plan and future objectives.
In thanking the Board, Haile said "I know the passion that each of you has for Broward College, and with that in mind, it means everything to me to know that you decided that I could be the person to help lead this institution and to continue the great things that have been done. Thank you all for everything that you've done and this opportunity that I take beyond seriously.  I will dedicate my life to making sure that you know and it is clear to everyone that you made the right decision."
Current President J. David Armstrong, Jr., who hired Mr. Haile as part of his team in 2011 said, "There were outstanding candidates and it proves that this college is at a point where a lot of people would love the opportunity to lead this institution. Nothing makes me as president more proud than have one of our own appointed to this position.  Nobody has worked harder than Greg to make himself prepared for this position and I know he's going to be an outstanding president."
Haile has been admitted to the Florida Bar and the bars of the 11th Circuit Court of Appeals and the Supreme Court of the United States. Active in the community, he has served as President of the T.J. Reddick Bar Association, Broward County's African American bar association, and as president or vice president on more than 20 different community boards or committees.
A first-generation college graduate, Mr. Haile received his undergraduate degree from Arizona State University and his Juris Doctor from Columbia University School of Law.  He has since taught at Harvard, Miami Dade College and Broward College.
Haile was chosen from among over fifty applicants in a nationwide search conducted by AGB Search and a cross section of community leaders, faculty, staff and students who served on the Broward College Presidential Screening Committee.  The final selection was announced and voted on unanimously during a special public meeting of the College Board of Trustees this morning. Haile is expected to take office in July of 2018 following the transition of the College's highly successful chief executive, J. David Armstrong, Jr., to the job of President Emeritus.
This rigorous presidential selection process began in January with the assistance of AGB Search, a firm specializing in executive searches exclusively for higher education institutions. On March 21, AGB Search submitted a shortlist of 22 local, state and national candidates to the Screening Committee. The committee met and reduced the list to the ten highest qualified and best fit semi-finalists. During the second week of April, on-line video interviews were conducted with each of the ten and five finalists were then recommended to the Board of Trustees. Two of the finalists withdrew due to personal and professional reasons. The remaining candidates were thoroughly interviewed by the Board of Trustees on Wednesday, May 2, 2018. Broward College is thankful for all the candidates who applied for the position, expressly Cliff Davis, Ph.D. and Dr. Elliot Stern who were the other two highly qualified finalists.
-BC-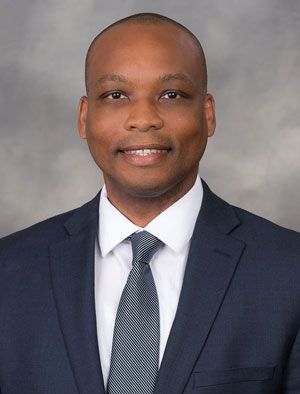 ABOUT BROWARD COLLEGE:
Serving approximately 56,000 students annually, Broward College provides residents with certificate programs, two-year university-transfer degrees, two-year career degrees, and baccalaureate degrees in selected programs. The mission of the College is to provide high-quality educational programs and services that are affordable and accessible to a diverse community of learners. For more information, visit  www.broward.edu.