Commencement Recap December 2018
14 December 2018 | 1 min read
​Broward College hosted its 89th commencement ceremony on Thursday, Dec. 13 at the BB&T Center. More than 1200 of the qualified candidates participated in the event. For the fall graduation, 4,000 degrees and certifications were awarded including more than 300 bachelor's degrees in some of the region's fastest growing industries - information technology, education, nursing and supply chain management. 
"It was an honor to recognize our students for reaching this academic milestone," said Broward College President Gregory Adam Haile, Esq. "Each student who walked across that stage today is now one step closer to fulfilling his or her dreams."  
COMMENCEMENT SPEAKER: Dr. Wael Barsoum, Chief Executive Officer and President, Cleveland Clinic Florida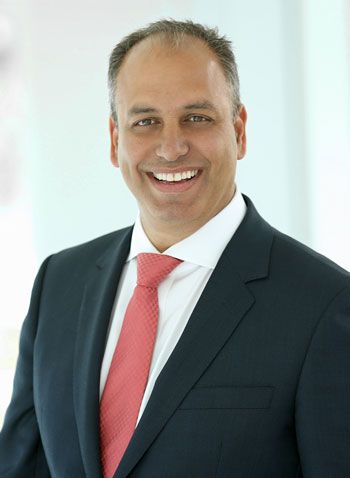 Wael Barsoum, MD, is the CEO and President of Cleveland Clinic Florida and a member of the
Cleveland Clinic Board of Governors and Executive Team. Dr. Barsoum has a clinical practice as a staff orthopaedic  surgeon.  He specializes in adult reconstructive surgery, including primary/revision hip and knee replacement, hip and knee reconstruction, and knee arthroscopy.  He also holds a joint appointment in the Department of Biomedical Engineering, and is involved in the training of future
physicians as a Professor of Surgery at the Cleveland Clinic Lerner College of Medicine at Case Western Reserve University. 
He obtained his medical degree from The Ohio State University, followed by orthopaedic surgery residency training at the Cleveland Clinic and a fellowship in adult reconstructive surgery at the New England Baptist Hospital. He is a fellow of the American Board of Orthopaedic Surgeons and the American Academy of Orthopaedic Surgeons.

READ PROFILES ON SOME OF OUR PROUD GRADUATES
IN THE NEWS
WATCH THE FALL COMMENCEMENT HIGHLIGHTS

ABOUT BROWARD COLLEGE:
Serving more than 63,000 students annually, Broward College provides residents with certificate programs, two-year university-transfer degrees, two-year career degrees and baccalaureate degrees in selected programs. The mission of the college is to provide high-quality educational programs and services that are affordable and accessible to a diverse community of learners. For more information, visit www.broward.edu