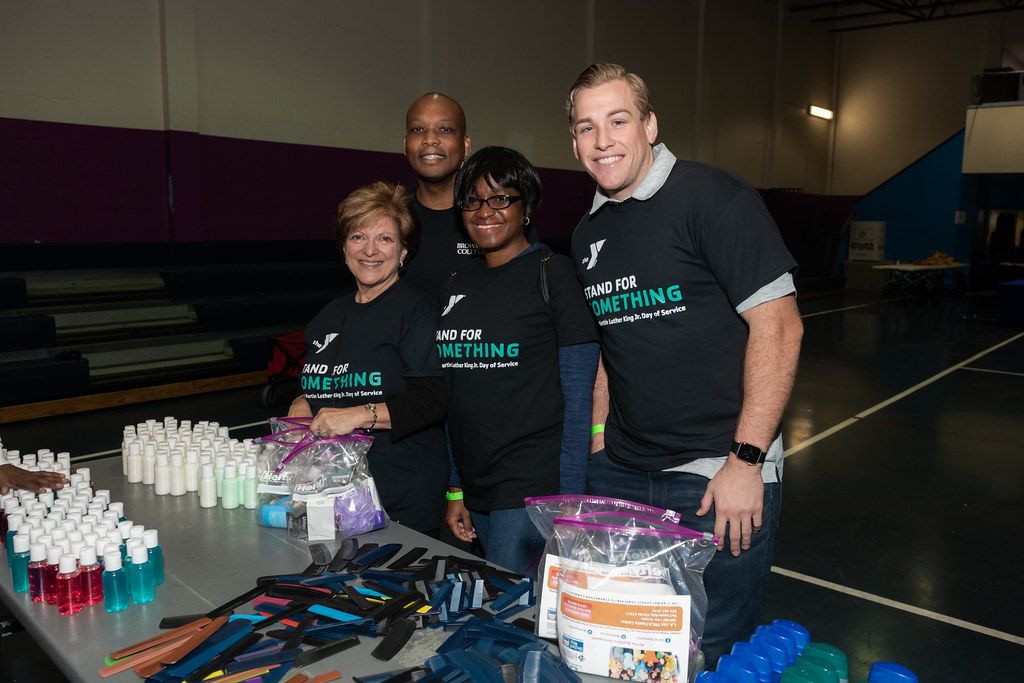 Broward College Awards $120,000 for 29 MLK Day of Service Projects
Press Releases

| 15 November 2019 | 2 min read
FORT LAUDERDALE, Fla (Nov. 15, 2019) – Community service projects ranging from education to children's services will benefit from more than $120,000 in grants made possible through the Broward College 2020 MLK Day of Service. The grants were awarded to 29 organizations from a pool of 77 applicants. 
The MLK Day of Service is Broward College's annual initiative that encourages the public to honor the memory of Dr. Martin Luther King, Jr. by participating in a day of volunteerism. Funding for the Broward College MLK Day of Service projects is made possible through the Florida Legislature, in partnership with the MLK Day of Service Advisory Board. Each organization was eligible to receive up to $5,000 for proposed projects. 
The 2020 service projects will also include projects that focus on neighborhood improvements, veterans' support, disaster preparedness, economic opportunities, the environment, and basic needs. All service projects will take place and culminate on Monday, January 20, 2020. The awardees are: AKAdemic Foundation, Broward County Alumnae Chapter of Delta Sigma Sorority, Inc. – Delta GEMS, City of Lauderdale Lakes, Clean Heart Campaign, Community Education Alliance, Consolidated Credit Solutions, Inc., Dillard High School 6-12, Eckerd Connects – Project Bridge, Family Central Inc. (FCI), Fort Lauderdale Chapter of the Links Incorporated, Fort Lauderdale Independence Training and Education (FLITE) Center, Fountain of Love Ministries, Inc. Hallandale Magnet High School -Magnet Program, HandsOn Broward, Housing Enterprises of Florida, Inc. Junior Achievement of South Florida, Kids In Distress, Inc. (KID), Lynn Warrick Institute, Mizrahi Torah Academy, Homeschool Learning center Inc., Mount Olive Development Corporation, Pace Center for Girls, Inc. Broward, Plantation High School, Sickle Cell Disease Association of Broward County Inc., South Broward Alumnae Chapter of Delta Sigma Theta Sorority, Inc., South Florida Chamber Ensemble, Take Stock in Children of Broward County (aka TSIC Inc.), The Albert Gibbs Leadership Academy, United Way of Broward County, YMCA – L.A. Lee Family Center.
Alexandra Stark, associate executive director of the Pace Center for Girls Broward, which has benefitted from the grant for the past three years, commended the Broward College MLK Day of Service for the impact it has allowed organizations to have. "The MLK grant has been an integral part of Pace Center for Girls Broward several years.  Pace has the great honor of receiving the award to assist our girls, family, and community in learning about the roots of philanthropy and the vision of MLK," said Stark.  "Each service-learning project has connected the Pace mission and vision with that of Dr. King and Broward College.  We are grateful to be a part of this service-focused collaboration."
Christine Frederick, executive director of the FLITE Center, also praised the annual initiative for honoring the legacy of its namesake. "Dr. Martin Luther King Jr's legacy was in fighting prejudice, pursuing social justice, and in serving others. The young people we work with were otherwise deprived of the experience of being brought up in a stable, nurturing environment. This grant would help us create this environment for them while teaching them to serve and help themselves as well, knowing they can leave an impact on those who will come after them."
Last year, Broward College MLK Day of Service projects hosted more than 3,700 volunteers who logged more than 18,000 hours of service. The public is invited to participate in one of the volunteer projects by registering on the Broward College MLK Day of Service website.
ABOUT BROWARD COLLEGE:
Serving approximately 56,000 students annually, Broward College provides residents with certificate programs, two-year university-transfer degrees, two-year career degrees, and baccalaureate degrees in selected programs. The mission of the College is to provide high-quality educational programs and services that are affordable and accessible to a diverse community of learners. For more information, visit  www.broward.edu.