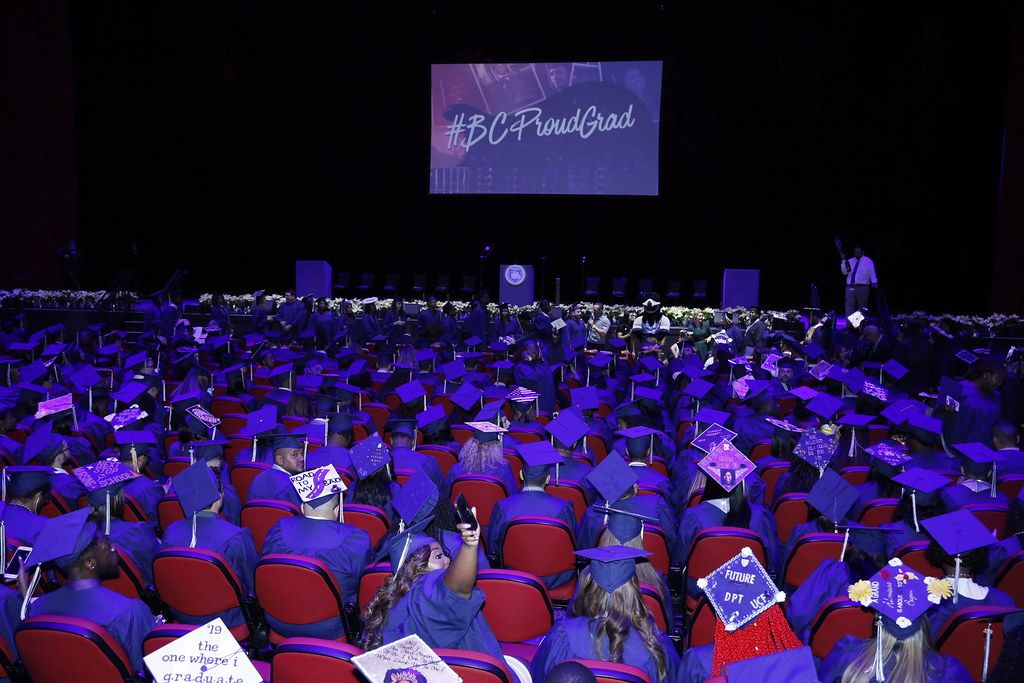 "Best Decision I've Made" – Youngest Broward College Graduates Share Their Experience
13 December 2019 | 2 min read
The recent commencement ceremony celebrated over 1330 students who completed their bachelor's and associate degrees. Among them were two 17-year-olds, who were among the youngest to graduate this fall.
Rafia Ali and Touchelle Ferguson, both Coral Springs residents, who graduated on December 11, have earned an Associate of Arts (A.A.) degree from Broward College. For Touchelle, she received the degree even before graduating high school, which she will complete in May 2020. This was possible through the Dual Enrollment (DE) program at Broward College, which allows students to take college courses while still in high school.
Rafia was also a student in the DE program but later enrolled at Broward College full-time.
The Benefits of Dual Enrollment
Through the program, students can earn high school and college credit simultaneously and are exempt from paying application, tuition, and laboratory fees at the College. The National Center for Education Statistics has seen a rapid gain in popularity of the program and has also noted the increase of "college-going behavior" among the young population. Rafia had heard about DE at her high school while Touchelle was encouraged by her mom to enroll after hearing about it from a friend.
"Having the opportunity to shorten my college career by two years was a great advantage for me," says Touchelle, who will be applying to the University of Florida's health sciences program to become an OB/GYN. Students who plan on pursuing long college degrees in fields such as medicine or law greatly benefit from completing their associate degree while still in high school.
"Doing DE may not allow you to have a 'typical' high school or college experience. Still, it's worth it because you're saving time and money," explains Rafia, an honors student who will pursue a bachelor's degree in Nursing.
Go for it! Young Graduates Embrace the College Experience
Balancing the workload of high school and college may sound challenging to many, but Rafia and Touchelle agree that people make it sound worse than it is. "When I decided to do my entire senior year at Broward College instead of my high school, I told all my friends about how great DE was and most of them decided to do the same thing I was doing. Afterwards, they all told me how much they liked the experience as well," says Rafia.
"You will indeed make sacrifices here and there but after you get the hang of it, everything runs smoothly," says Touchelle.
College classes felt like the 'real world' and attending classes on campus was like something out of a movie. "To me, my favorite part was the freedom to choose your schedule and your classes and walking on campus on your own time, watching and participating in all the different activities happening," says Rafia. "And at Broward College, everyone makes you feel at home."
Broward College welcomes young students to achieve their unlimited potential and work on their academic goals while still in high school. Check out our Dual Enrollment program and let us get you started on your college goals!