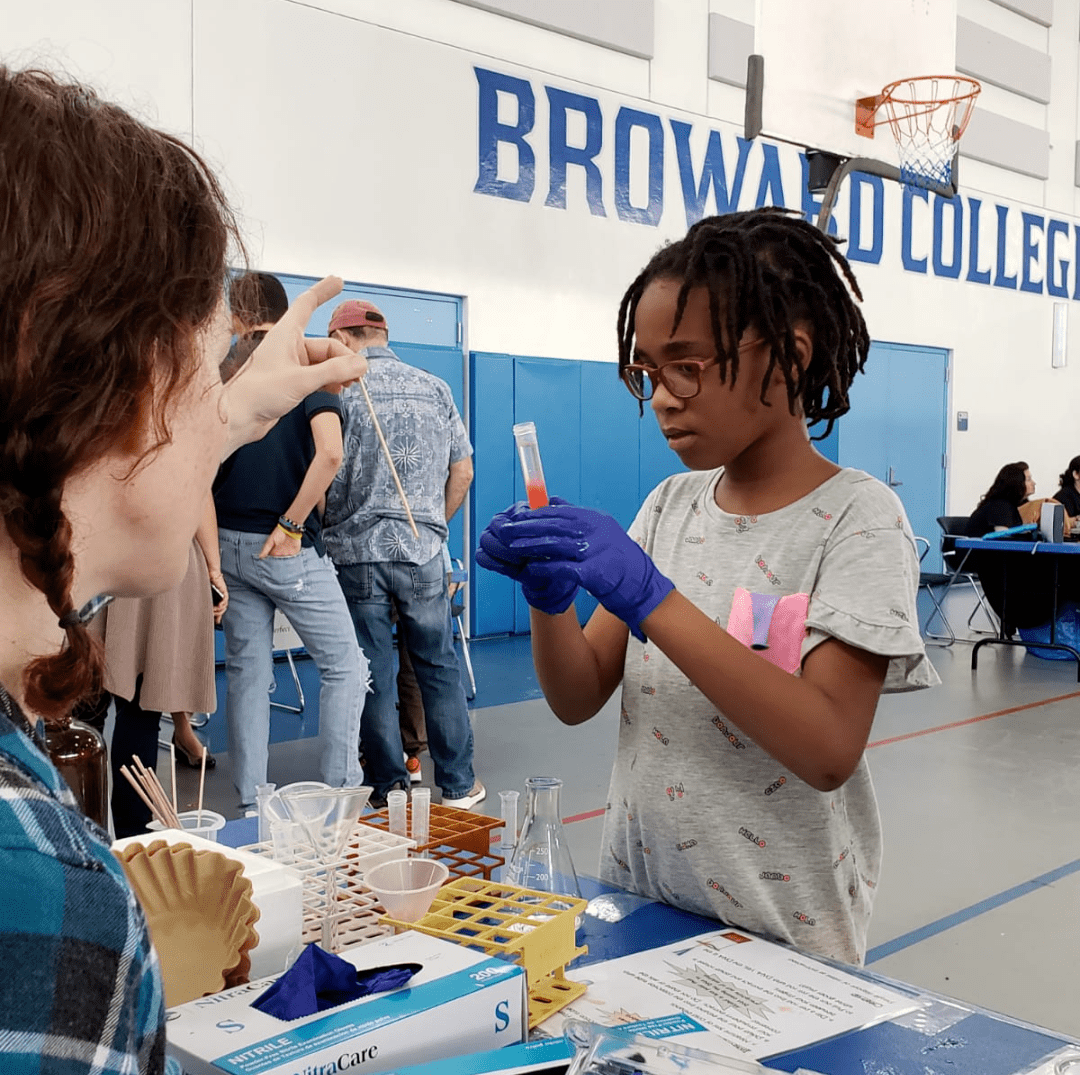 Ignite Your Child's Passion for a Career in STEM - STEMBeez Hosts Interactive STEM Day for Children Across South Florida
Events

| 09 January 2020 | 2 min read
Employment in the fields of science, technology, engineering, and math (STEM) has grown 79 percent since 1990, according to a study from the Pew Research Center. And the demand for qualified workers remains high since the latest data was released in 2018, which showed over two million jobs failing to be filled.  But even with the high demand and above-average wages, STEM appears to be an out-of-reach career path for many students in low-income communities. "It's common that kids in these communities are not introduced to STEM in any way, mostly because they can't afford it" explains Shari Campbell, co-founder of STEMBeez.
Making STEM Accessible and Reachable
Experts say there remains a gap in filling STEM careers as many children lack exposure to STEM from an early age,  making it difficult for them to develop an interest in something they don't even know exists. As part of the effort to make STEM education accessible to low-income communities in South Florida, Broward College will host STEMBeez's Second Annual STEM Day on January 18 from 11 a.m. to 3 p.m., a free and family-friendly event with the mission to encourage children to pursue rewarding careers in STEM.
"The greatest goal of STEM Day is to create a bridge for our children to become one of the experts they meet that day when they grow up," says Campbell.
Through events like this, STEMBeez hopes to bridge the gap and "show the members of the community, both children and their parents, that STEM is accessible, rewarding, and in high demand," adds Campbell. The inaugural event last year saw an attendance of over 230 children, mostly between the ages of 5 and 13.
What to Look Forward to
With a setup similar to a science fair, the Judson A. Samuels South Campus gymnasium in Pembroke Pines will hold games, music, and interactive activities that include anatomy puzzles, terrarium making, DNA extraction, and much more. "Through these hands-on activities, we are hoping that children will embrace their curiosity, participate, and discover a passion in STEM," explains Campbell.
It is also an opportunity to promote healthy living and raise awareness about environmental issues. In addition, the College's Health and Wellness department will host an outdoor relay event to promote fitness and encourage children to engage in socializing and spending more time outdoors.
You can register for this free event through Eventbrite.
Broward College is an equal-opportunity institution that seeks to provide high-quality, low-cost education to the community. The College offers degrees in many high-demand career paths within STEM.