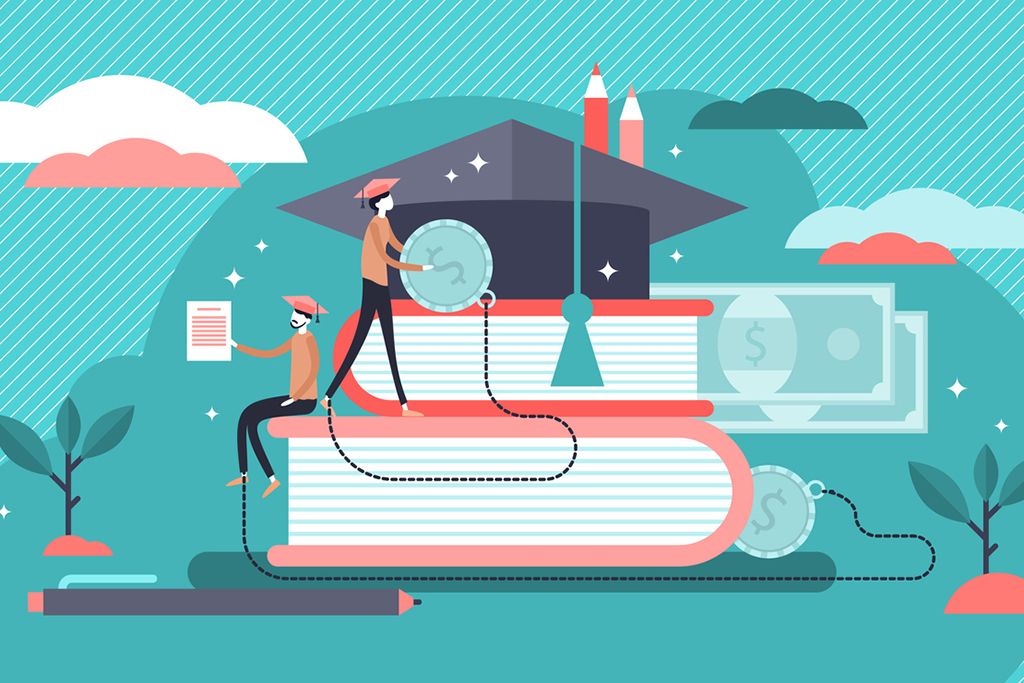 Ensuring Student Success – Resources Offered During Remote Transition
20 March 2020 | 2 min read
As part of the efforts to keep students on track with their academic goals through the COVID-19 outbreak, Broward College will transition to remote learning on Monday, March 23, for the remainder of the spring term. So, what's remote learning? This type of learning offers students and instructors all the options necessary to stay connected and continue classes, whether using online platforms such as D2L, Blackboard Collaborate, or Skype. Even a conference call to discuss upcoming assignments is considered remote learning.
While the College has transitioned to remote operations for most of its staff, student services are still available. To support this transition, the College has established a comprehensive set of student resources to guarantee student success.
Contact information:
The University College Library is available virtually. Services include:
Online Library Catalog: Access e-books, peer-reviewed articles, scholarly journals, databases, streaming media, news, and more. Visit: tinyurl.com/librarycatalogsearch
Online Research Appointments: Faculty Librarians are available to help students locate and evaluate credible library sources and assist with formatting citations in MLA or APA. Visit: tinyurl.com/studentappointment
Live Chat: Chat in real time with a Faculty Librarian for online research assistance. Visit: tinyurl.com/livechatservice
Contact information: Let us know how a Virtual Librarian can help you: library@broward.edu
Tutoring
Access to tutoring services are also available through The Academic Success online portal. Students can schedule an online tutoring appointment via WCOnline. Visit: tinyurl.com/academicsuccesstutor
Online tutoring is also available from Tutor.com. Log into your OneAccess or D2L account to access. A user guide has been included for your viewing Tutor.com Student Guide.
Testing
If you need to take a placement test, you can set up remote testing through broward.edu/admissions/testing/Remote-Testing.
Technology Assistance, Laptops and Internet Access
Many students are accustomed to face-to-face classes, and the change to remote learning may be a challenge. The College understands this, and has developed tips and resources on navigating remote learning on its student resources  page. Additionally, there are tutorials available on how to access D2L, Blackboard, and the Office 365 suite. But, even with tutorials, other issues may arise. Students who need extra help can reach out to the Help Desk at 954-201-7521.
If you do not have access to an electronic device or laptop for classes, there may be a possibility to get one on loan from the College. To be considered, students must complete this form.
Comcast, T-Mobile, AT&T, and Verizon are all offering free or discounted internet services to students in need and qualified new customers.
Free and Discounted Technology
Broward College students can activate the latest version of Microsoft Office 365 for free on up to 5 computers. Visit the Student Discount website for instructions:  http://www.broward.edu/studentresources/discounts/Pages/Student%20Discounts.aspx
Additional discounts are available on computers and products.
Contact the Helpdesk with questions or assistance. 954-201-7521
Health and Personal Resources
Although the major concern is the prevention of COVID-19 and preserving physical health, your mental health is just as important. Free and remote mental health counseling is available for students through Henderson Student Counseling at 954-424-6916.
The Seahawk Outreach Services, a support service for students who may be facing challenging situations outside the classroom, remains available as well. Students should send inquiries to sos@broward.edu.
Additional resources such as the National Crisis Hotline and the National Domestic Violence, information about food banks and health insurance can be found in the College's Coronavirus student resources page. 
Broward College stands with you during these difficult and uncertain times. Stay healthy, stay safe and check for updates  broward.edu/Coronavirus