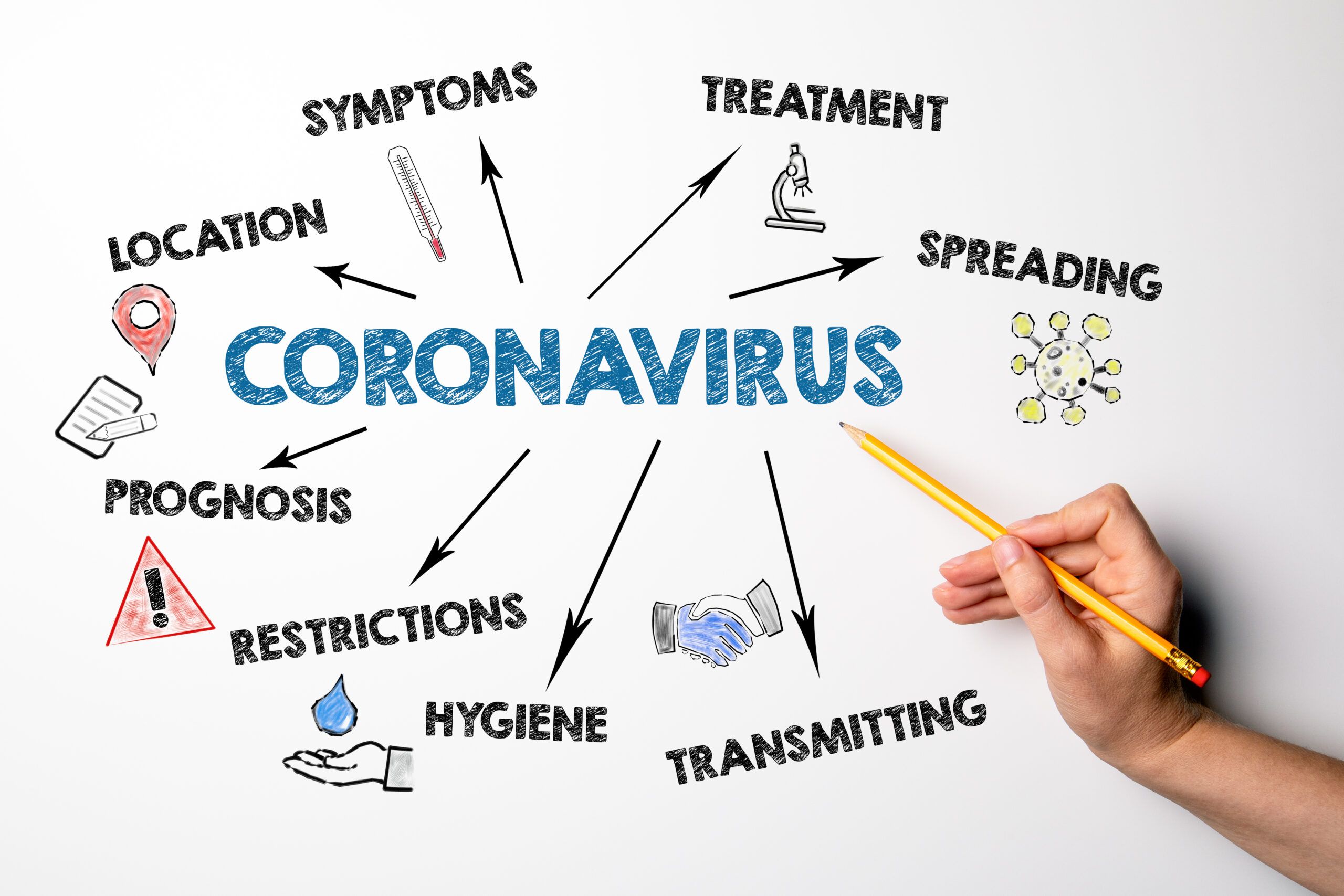 How to prevent the spread of Coronavirus (COVID-19)
09 March 2020 | 2 min read
Take precaution. That's the best way to avoid spreading coronavirus disease 2019 (COVID-19), according to the Centers for Disease Control (CDC).
With three confirmed cases of the respiratory illness in Broward County, both the Florida Department of Health and the CDC recommend that the best way to stop the spread of the virus is through preventative measures. The guidelines to stem the spread are similar to those used during the cold and flu season.
Three Quick Tips to keep you healthy
Minimizing your exposure is the best precaution. The CDC recommends the following:
Avoid close contact with people who are sick
• Avoid touching your eyes, nose, and mouth with unwashed hands
• Wash your hands often with soap and water for at least 20 seconds. Use an alcohol-based hand sanitizer that contains at least 60 percent alcohol if soap and water are not available.
The CDC also recommends that if you are sick, you should stay home, cover your cough or sneeze with a tissue, and then throw the tissue in the trash, and clean, and disinfect frequently touched objects using regular household cleaning spray or wipes. More information and how to prevent COVID- 2019 is available through the CDC.
What to do if you have traveled recently?
Based on guidelines from the Florida Department of Education, students and employees who have traveled to China, Iran, Italy, South Korea, and Japan are being asked to self-isolate and not come back to their campus or their work location for 14 days after their return.
The Florida Department of Health has also added self-isolation guidelines for those who have recently traveled on a cruise. Read more details here - http://www.floridahealth.gov/newsroom/2020/03/030920-department-health-covid19-update.pr.html
If you think you may have been exposed to COVID-2019 through recent travel or through someone who had symptoms and need to self-isolate, you should follow these protocols:
Students: Email StudentTravel@broward.edu and reach out to each of your professors directly to make arrangements to complete assignments.
Employees: Email EmployeeTravel@broward.edu and contact your immediate supervisor.
If you have returned from one of these locations and do not show symptoms after isolation and did not encounter anyone who had symptoms, you can return to normal activities.
If, for any reason, you are still concerned, you should contact the Broward County Department of Health or your healthcare provider who can provide a medical assessment of your situation.
Your safety is our priority
Knowledge is vital to stemming the spread of the virus. In addition to strategic college-wide communications, and posters on how to Stop the Spread of Germs in bathrooms and common areas, the College has measures in place to prevent infections. These steps began with heavy-duty cleaning during the spring break, including restrooms, classrooms, common areas, and floors. There is also daily disinfecting of doorknobs, push bars, and railings and monitoring of hand sanitizer stations across all locations to ensure they are replenished.
Broward College is committed to keeping students and employees healthy. For more information on COVID-19, visit www.floridahealth.gov.