#BCPROUD on the Frontline – Healthcare Worker Rachel Guran Experiences COVID-19 Firsthand
People

| 29 April 2020 | 3 min read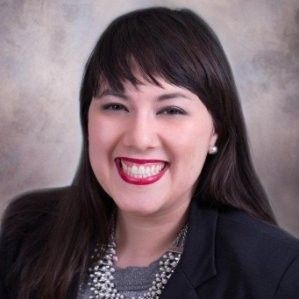 On a typical day, it's a 24/7 work shift as the Director of Epidemiology and Infection Prevention for Rachel Guran. Her journey to this position at Memorial Healthcare System took her along the path of several degrees, including a Bachelor of Arts and Science in Psychology, a master's degree in Public Health, and the latest one, completion of the Associate of Science in Nursing at Broward College.
"I was recommended to attend nursing school because I wanted to do epidemiology in a hospital setting, so having the hands-on experience as a nurse would give me an advantage when dealing with patients," Rachel explains. "Broward College was highly recommended to me by my supervisors because of its outstanding nursing program, and as I went through it, I couldn't have been happier with my choice."
During this current COVID-19 pandemic, the responsibility and demands of her job are at an all-time high. To Rachel, however, who sees her position as a 'dream job,' it's just another day at the office.
"Even with my experience in the field of infection and disease control, this is an unprecedented situation, but it is so with every new virus or bacteria that we come across," she explains.
A Day in the Life…
As Director of Epidemiology and infection Prevention, Rachel is always on call. Her team of Infection Preventionists walk the corridors of the hospital daily to ensure the implementation of safety and prevention protocols. Rachel also assists and educates hospital staff, patients, and the general public on measures to prevent the spread of viruses like COVID-19.
"My everyday job is to keep everyone at the hospital and the community as safe as possible and prevent the spread of any infection or disease that may originate from our hospital," says Rachel.
In order to educate others, Rachel must remain on top of the latest data and information available. During the current pandemic, she is continually referring to the information released by the Centers for Disease Control (CDC) and the Florida Department of Health. She then holds informational sessions and "Just in Time" training for hospital staff in accordance with these updates.
"In times like this, it's when we must heighten how important epidemiology is," adds Rachel. "Thanks to epidemiologists, we can understand risk factors and, as a result, establish the effective prevention methods we see now, such as social distancing. We are turning to them to learn how we can prevent COVID-19 and other viruses like it in the future."
Healthcare During COVID-19
"Currently, we see everything in our job as it relates to the pandemic," Rachel explains. "We are heightening our regular precautions and measures to prevent or at least minimize the spread of the virus in our community."
For healthcare workers like Rachel, protocols like regularly washing hands or carefully removing of their work clothes before entering their house was the norm even before this crisis. However, many of these measures are now a part of the general public's routine, as well. For example, the use of personal protective equipment (PPE) is now part of the CDC guidelines, as well as part of Rachel's everyday job. 
"One of the topics we are focused on — because it's crucial that the general public knows and understands it — is the appropriate use of PPE. It's not just about wearing a mask and gloves; it's about the proper use and disposal of such equipment to avoid cross-contamination."
A Career in Healthcare
The health industry's career possibilities are endless, whether as a frontline employee such as a nurse or doctor or an administrative role. There is no rulebook on the best academic path to follow in pursuit of a profession in the industry. In Rachel's case, she has a hands-on background with degrees in Psychology, Epidemiology, and Nursing, but whatever path you choose depends purely on your passion.
"To do the type of job I do, you must love to learn. This job requires you to be constantly on the lookout for new information and data, and to be a great communicator to pass that knowledge on," she said.
As parting advice, Rachel is determined to highlight the importance of the oldest trick in the book to remain healthy.
"There's no such thing as washing your hands too much," she revealed.
If you wish to follow Rachel's footsteps in the healthcare industry, you can begin your journey pursuing a degree in Nursing at Broward College.