#BCPROUD on the Frontlines – Philip Velez' Role in Supply Chain During COVID-19
People

| 30 April 2020 | 3 min read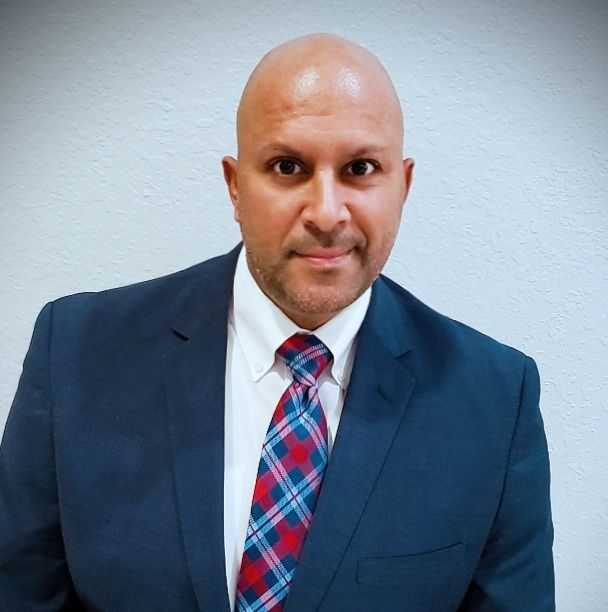 Whether it is a knock on the door, a ringing phone, an e-mail, handling invoices, checking stocks, or delivering supplies, for Philip Velez, a day at the office does not slow down. And that's a regular day. With the COVID-19 outbreak, being the Director of Inventory and Supply for the Memorial Healthcare System (MHS) has become even more demanding.
In December 2019, Philip culminated his studies at Broward College and graduated with a Bachelor of Applied Science in Supply Chain Management. At that point, he already held the title of Director at MHS. Still, even as he celebrated his academic achievement, Philip never imagined what awaited him just a few months down the road and the critical role he would play in the fight against a pandemic.
A Day in the Life…
Philip's job requires him to oversee the inventory of medical supplies from band-aids and syringes to personal protective equipment such as masks, gloves, and gowns.
"It is my responsibility to make sure the hospital has enough supplies every day, from the personal protective equipment used by doctors and nurses to the equipment used on patients," explains Philip. "With COVID-19, it's become even more crucial that my team and I are on top of the demand for these supplies. We have teams of doctors dedicated solely to the virus, but we also have all our regular patients, so there has been a surge in demand for a lot of the medical supplies we deal with," he says.
As if that were not grueling enough, Philip doesn't stay behind the desk. Still, he is up and running as he takes it upon himself to personally asses the stock of supplies on the upper floors and makes the deliveries necessary to support his team.
Supply Chain During COVID-19
While he currently holds a job in the healthcare industry, which is experiencing the most significant and most critical shortages of equipment, Philip has kept a close eye to the Supply Chain industry overall. "It's scary and worrisome to see the global impact that this virus is having on the industry of supply chain which touches everything that we do, from the food we eat to the clothes we wear. I've been on top of the developments outside healthcare as well, and this crisis is impacting everyone," he says.
A Challenge to Overcome
Philip never imagined he would one day be on the frontline of a crisis like this. It has a personal and professional impact on him and his colleagues. "Personally, it takes a toll on all of us that have to be in the frontlines. We are sacrificing time with our families because we can't risk putting them in danger. I haven't been able to see my son and hug him in weeks because I know that with my exposure, it's very likely I could be infected," he says. "Professionally, I've never seen such a huge amount of supplies that have come in since all of this began, and we still have seen shortages in certain items. It's also been astounding the number of hours, everyone, around here, from my team and I to all the medical personnel, are putting in to help and somehow control the situation."
Broward College Strengthens His Expertise
When Philip decided to pursue a degree in Supply Chain Management, he already had almost ten years of experience in the field. In fact, he had applied for the Director's job before applying to Broward College. "My supervisors approached me once they saw I had applied for the position and asked if I was willing to further my education, which I was, but I just was unsure of exactly what degree to pursue," he explains. After some research, Philip found the Supply Chain Management program at Broward College and knew immediately that his search was over.
"Even with my previous experience in the industry, what I learned at Broward College was of tremendous help at work. I already had the Director job, and sometimes I would come into work and realize that something I had learned in class the previous day would help out tremendously, and that's how it was," he says. "And during this pandemic, I'm applying the knowledge from the College, and it's been of so much help."
You can join Philip and many other Supply Chain professionals with a degree from Broward College. Learn more about this field and other career opportunities within Industry, Manufacturing, Construction, and Transportation at Broward College.