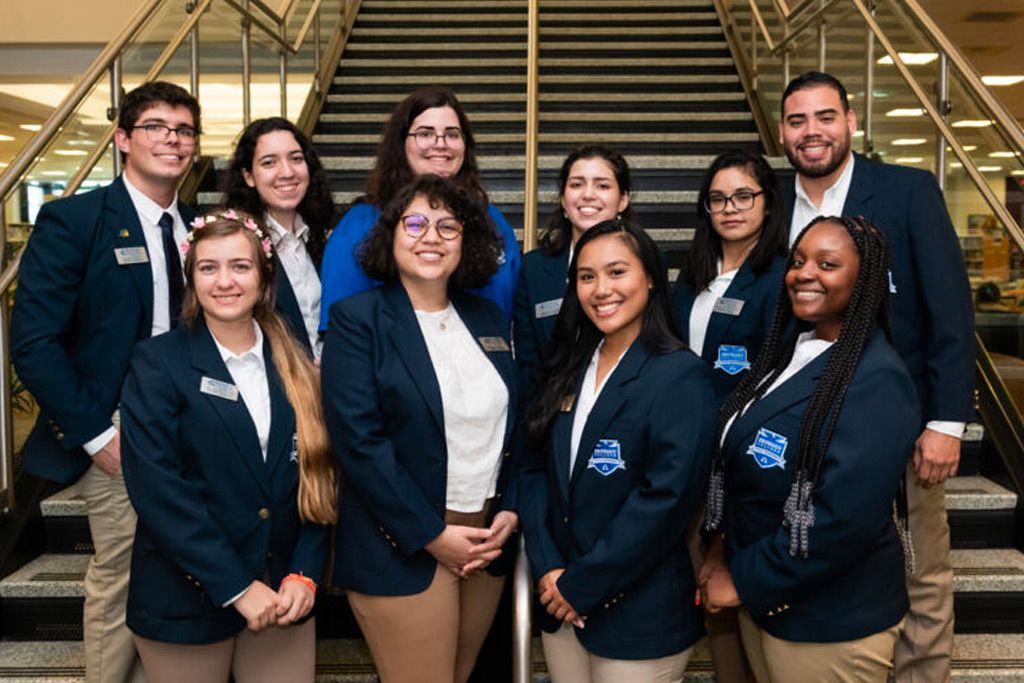 Cast Your Vote – Student Government Associations Holds Elections for 2020-21 Academic Year
People

| 21 April 2020 | 3 min read
It's business as usual for Student Life as the department will hold elections for new SGA members for the 2020-21 academic year. Despite transitioning to remote operations in March, the department has continued offering usual programming, including leadership workshops, skills training, and recreational sessions.
The SGA elections take place every year in late April, are continuing as scheduled, although the deadline to submit applications was extended for a week as students adapted to their remote learning environment. Despite all candidates running unopposed this year, the Student Government Constitution states that elections must still be held. Students can apply for the following positions within the SGA: President, Vice President, and Chief of Staff. Students must meet the following requirements to apply:
Must be enrolled in a minimum of six (6) credit hours per term, and have a minimum cumulative GPA of 2.5 to run for office and a 2.0 previous semester degree GPA. College policy 6Hx2-5.13 dictates that a 2.0 GPA must be maintained in order to remain in office.
Must have at least six (6) but no more than fifty (50) credits excluding preparatory classes if working on first A.A./A.S. degree and no more than 110 credits if working towards second A.A./A.S or B.A./B.S. to run for and hold office.
Credit requirements shall be waived for members in their last semester of classes. It is not a requirement to take summer classes in order to hold a position, however, all officers must be available for training as scheduled during the summer season.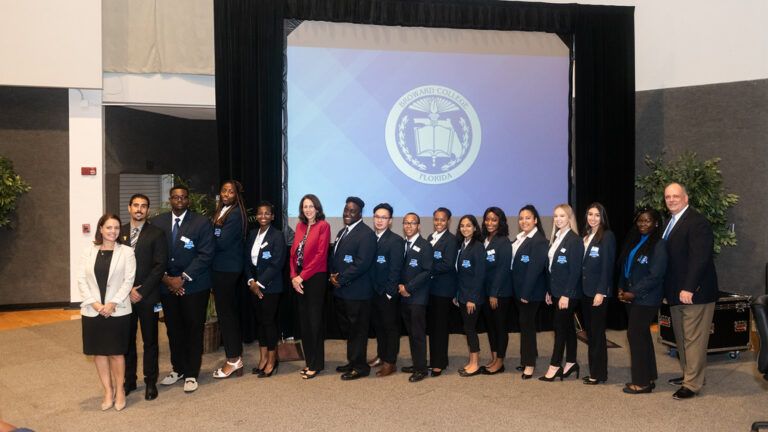 The positions that are not filled through an election will remain open and the Student Life directors will convene with the SGA members to select Student Life staff to fill those positions.
Students can cast their votes online on Wednesday, April 22, and Thursday, April 23. Before you vote, take a look at the candidates for each campus.
A.Hugh Adams Central Campus
Girls run the world, at least that's the case for the SGA on Central Campus. For the upcoming academic year, a team of all-female students is running for positions.
Erika Noel is running for re-election in her current position as SGA president for the campus. Noel, who before becoming president, also served as a senator during the 2018-19 year. She is currently pursuing studies in the Science, Technology, Engineering, and Math (STEM) pathway and plans on a career in biomedical engineering.
Michelle Brennes is running for vice president after serving as a Board of Trustees senator in the past year. She is also majoring in the STEM pathway and wishes to become a diagnostic medical sonographer.
Christina Brown is an international student from Jamaica, currently majoring in Health Sciences in the hopes of becoming a nurse. She is running for chief of staff after serving as senator of Clubs in 2019-2020, focused on helping student clubs with recruitment and programming initiatives.
You can watch the platform speech for each candidate here.
Judson A. Samuels South Campus and Partnership Centers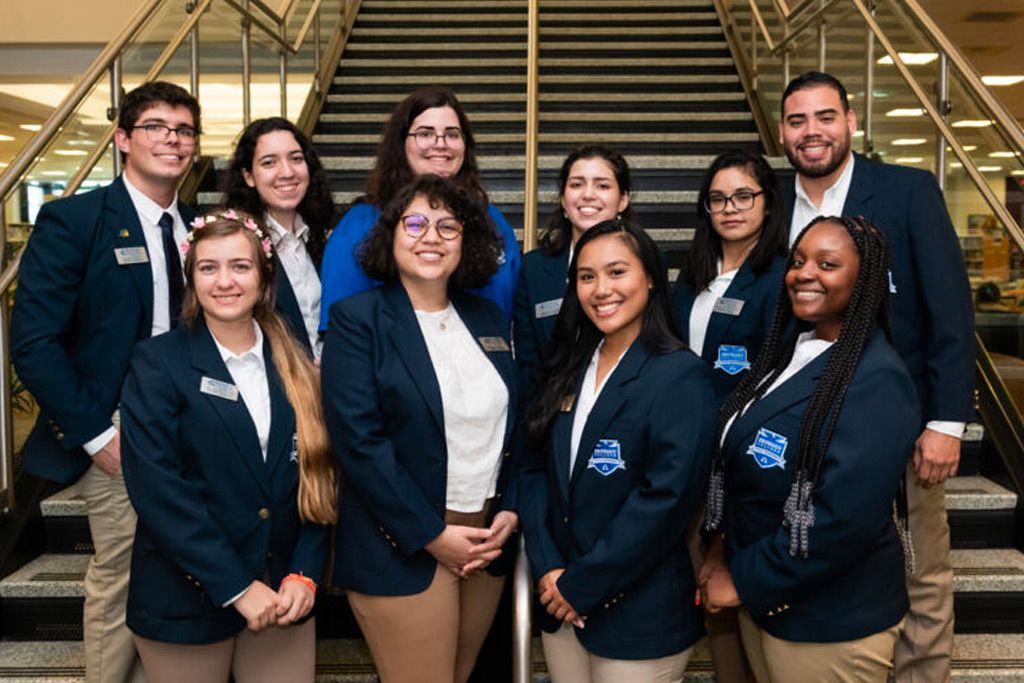 Anahi Bardales wants to take on the role of president after serving as chief of staff in the last academic year. A Honduras native, Anahi is pursuing a degree in Exceptional Student Education (ESE).
Genica Rosa, an international student from Brazil, majoring in Business, is running for vice president after serving as programming senator.
Luis Becquer is new to the SGA world and is running for senator of Clubs. He is a member of the Women in STEM club and works as a tutor for his peers in the areas of math and science. Luis is originally from Cuba and is pursuing a career in chemical engineering.
You can watch the platform speech for each candidate here.
North Campus
Tyshawn Stubbs hopes to continue serving the student body at North campus, as he seeks re-election as president. He is pursuing studies in communication and wants to transfer to the University of South Florida (USF) to earn a degree in Mass Communication.
Keren Jean Baptiste wants to join Stubbs and serve as vice president for the students of North Campus. She is focused on helping students in personal safety and student life programming initiatives. She is currently a student of the Health Sciences pathway and hopes to pursue a career in physical therapy.
You can watch the platform speech for each candidate here.
Each Student Life department will share the link to their respective voting poll online through their social media handles (@northbc, @bccentralsl, @bcsouthsl, @bcpartnershipsl). Results will be made public through their social media on Friday, April 24.