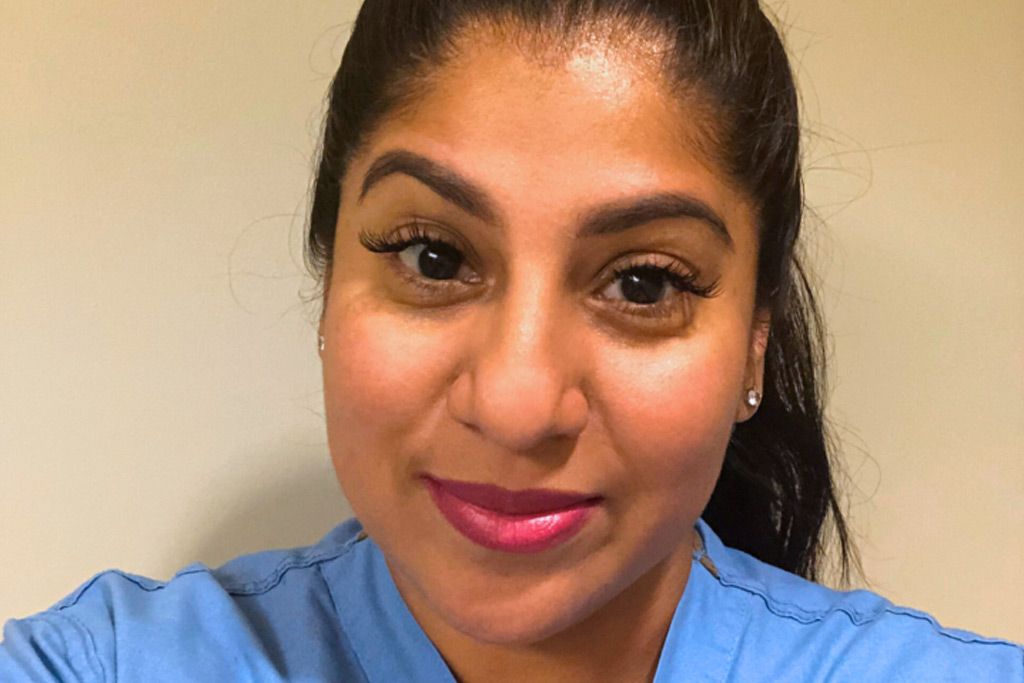 Reaching the Goal – A Personal Reflection from a Nursing Graduate During COVID-19
People

| 07 May 2020 | 5 min read
May 6 to 12 is Nurses Week under the theme, 'A Voice to Lead – Nursing the World to Health.'
As we celebrate the work of these frontline caregivers, we also pause to recognize the 116 Broward College nursing graduates who completed their training this term. They were required to make a hard transition week away from the finish line, and they did. Unable to gather for their usual candlelight ceremony, the graduates will be recognized at a drive-through pinning commemoration at the A. Hugh Central Campus in Davie tomorrow.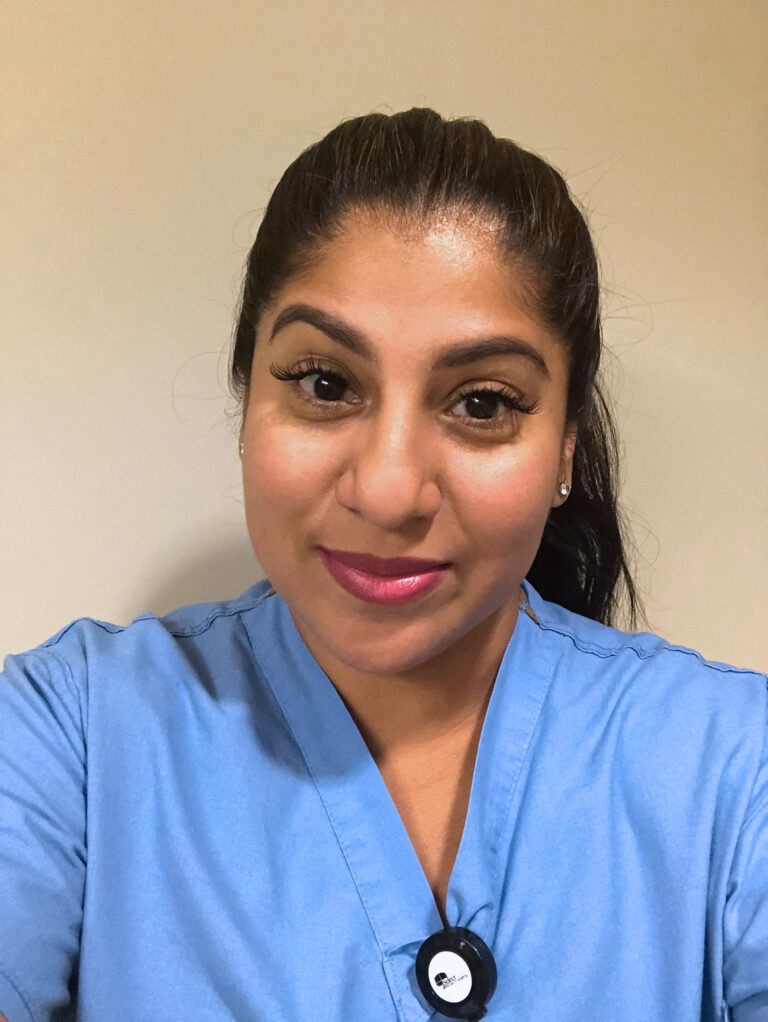 Among them is Renee Barrera. In this moving reflection, she shares with us her journey to this accomplishment. As she looks back at her challenging but rewarding journey, Renee also offers her thoughts on the near future as she joins the frontlines of a global pandemic. Read her story below.
I have been thinking about writing this paper since the day it was mentioned on the first campus lab day. I've sat down alone with my thoughts with intentions to start this paper many times since then. But each time I did so, I became very overwhelmed with emotions, and I put it away to start another day. Even now, as I am writing this, I feel very emotional.


My journey to get to where I am today – hours away from being officially recognized as a graduate nurse has been a very long and tedious one. I distinctly remember the day I first spoke into existence, my dream of becoming a nurse. I was sitting in front of a prospective employer, and during the interview process, he asked me what I saw myself doing in five years. I answered, "Five years from now, I hope to have my nursing degree and be working in an Operation Room as an OR nurse." That was in 2009.


I didn't begin my college journey until 2012. I was upset with that same employer and thinking about quitting. On a whim, I applied to Palm Beach State College to begin my nursing prerequisites. I was accepted immediately. He fully encouraged that decision. And there I was – a newly divorced single mother with four children and a college student. It was a difficult road. Between working full time, taking care of my children, and being a part–time night student, it took me five years to finish my prerequisites. It was a long period filled with ups and downs, quitting and restarting, doubting myself and my choices, and I was even jealous of the younger, kid-free students in my classes. The one thing that kept me going was the way my children looked up to me. The way they spoke of me, with such pride in their voices when people would ask them what their mommy did for work. I couldn't quit, because, in their little eyes, I was achieving greatness despite my personal feelings of failing them for being gone so much.


I spent most of 2017 applying to the nursing program at PBSC. I placed on the waitlist for both the spring and the fall semesters. I was upset and discouraged. Frustrated, I applied to the Broward College Nursing program, even though it was an hour away from my home. I submitted the application four days before the deadline for summer and received my acceptance within a week of applying. I was beyond relieved and excited, and so were my children. By then, six years had gone by, and my children weren't babies anymore. They were middle school and high school–aged. They fully understood the magnitude of what I was about to do. I went to the orientation, feeling like I had finally made it. Then, just three days into the program, I experienced my very first nursing school–related sacrifice: I missed my daughter's high school graduation. It was the same day as my second mandatory campus lab day. I was devastated to miss such an important milestone in her life.


Throughout the last two years, I have made many more sacrifices to complete the Nursing program. I remember my nursing coworkers telling me stories of how hard nursing school was for them. I also remember thinking to myself, "it can't be that bad, or no one would ever do it." I laugh at myself now for feeling that way. It is absolutely as hard as they all said it would be, and then some!


When I was in Process II (a Clinical lab), I used to daydream of what it would be like to be at the end of this program, about to graduate. The thoughts of wearing white, wearing the nursing pin, lighting, and holding the candle, reciting the oath with some of the closest friends who have endured this journey with me by my side. It was supposed to be an amazing end to a very long and trying journey. I never imagined it would end without any of that. If I had known March 13 would be the last day in the classroom with my classmates and friends, I would have made sure to make it special. None of us knew that we would most likely not see each other again, let alone not have a fitting end to our journey.


I always knew that graduating and beginning a new job as a nurse would be nerve-wracking and scary, but exciting too. It is something I have looked forward to, but now, now it's just scary. The excitement is gone. However, this is what I have aspired to do for the last eight years of my life, and I will do it because it's my calling. Despite the fear and uncertainty, I will be the best nurse I can be for my patients. It is not happening at all the way I imagined it would, but at least I made it here!


So, to answer the original question of "what were your experiences and thoughts as you transition into the graduate nurse role" in short, I'm scared. But eager to get out there and help any way I can because caring for the ones who can't care for themselves is what makes me feel like a good person and brings me happiness.
 
Tomorrow, Renee will have a personal cheerleading team as she is accompanied in her car by her four children, aged 20, 16, 15 and 14 years old, to receive her pin and carnation from the nursing faculty. Nurses make many sacrifices, to be 'A Voice to Lead – Nursing the World to Health.' We salute Renee and all our Nursing graduates – congratulations and thank you!
Do you feel called to pursue a career in nursing? Find out more about that career and other Health Sciences programs offered at Broward College here.