Happy Pride Month! The Gay-Straight Alliance Provides a Safe Haven for Everyone
17 June 2020 | 3 min read
Broward College is known for the diversity of its students and employees, and this month as we celebrate Pride Month, we sat down with Andrew Dutka, advisor of the GSA for a history of the Gay-Straight Alliance (GSA) club. As early as 1984, there's evidence of support for the Lesbian, Gay, Bisexual, Transgender, and Queer (LGBTQ) community at Broward College through an LGBT club. However, what we know today as GSA didn't form until the late 1990s.  
Since then, students who identify with the LGBTQ community have been able to form a network not only among themselves but also with straight allies. "The GSA is a service and social club that provides a safe space for students in the community but also allows them to build connections and relationships with their peers outside of the community while giving them the opportunity to educate the general public in the issues they face," explains Andrew Dutka, advisor of the GSA. 
The History of Pride Month 
In June 1969, the Stonewall Uprising in Manhattan, a series of spontaneous demonstrations by the gay community in response to a police raid, would pave the way to the modern fight for LGBTQ rights. During the past 50 years, a month-long annual tradition known as Pride Month takes place every June to recognize the impact of Lesbian, Gay, Bisexual, Transgender, and Queer (LGBTQ) individuals on local, national, and international history as well as commemorate the lives of members of the community lost to hate crimes and AIDS. 
Supporting our LGBTQ Students 
Dutka, who also serves as chair to the college-wide initiative known as BCPride, has been the advisor for the GSA chapter at the A. Hugh Adams Central Campus since 2004. Over the past 16 years, he has witnessed the enormous progress of the community not only at the College but on a national scale. "It's incredible to see how much progress has been made when it comes to LGBTQ issues on a national scale and how it has affected our students," he says. "I remember when we used to do programming related to gay marriage when it wasn't recognized, and now it's a reality for the community."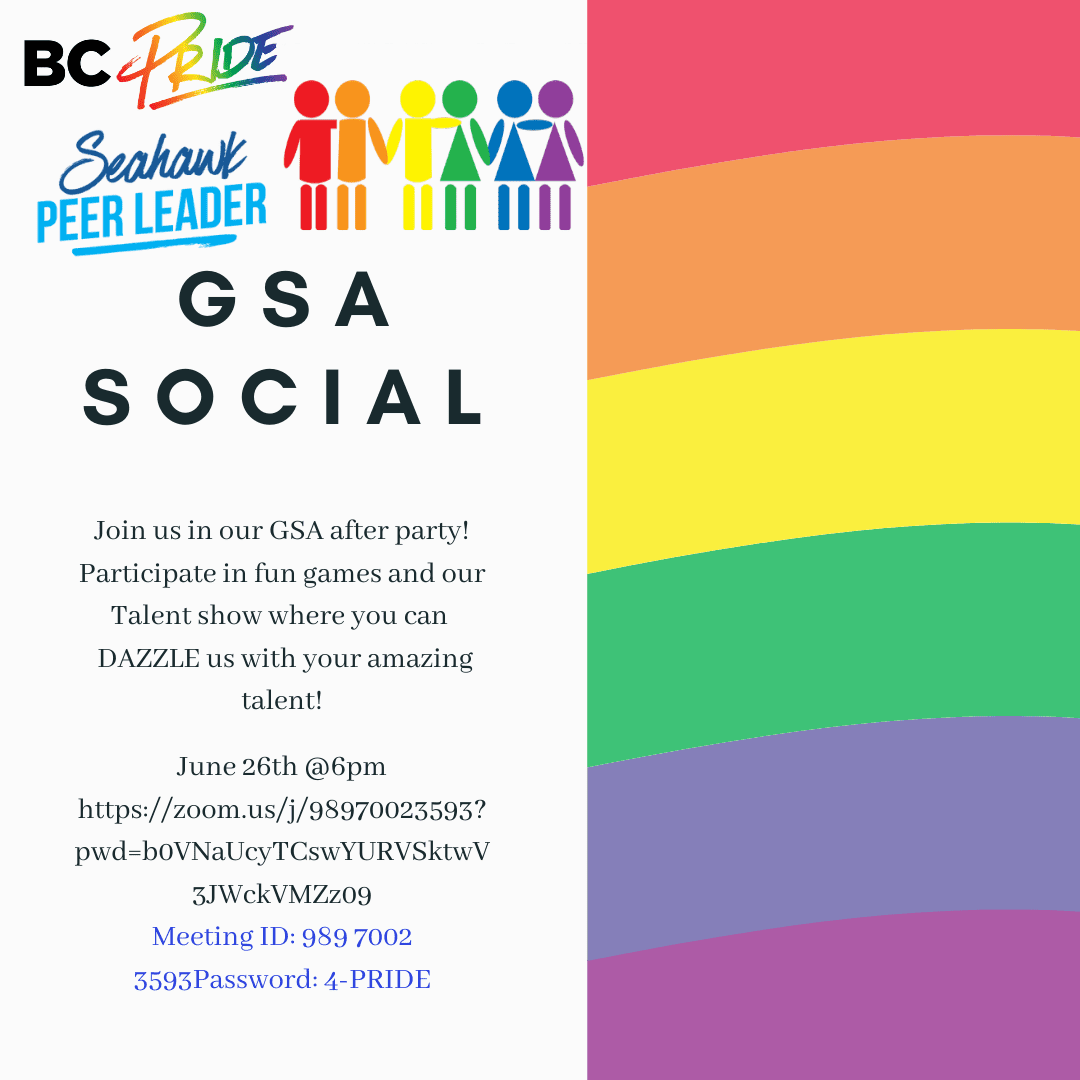 The GSA, as explained by Dutka, seeks to empower, provide support, and raise awareness on issues that affect the LGBTQ community by allowing students to engage and build a network among themselves and their allies. The programming focuses on educational values based on current issues. Activities include bringing speakers from the community and discussions which allow participants to express their concerns and voice their opinions safely. 
Despite being a non-academic student club, GSA members are eligible for scholarships through BCPride if they have attended at least two club meetings and have a GPA of 2.5 or higher. "Students that are members, especially those in leadership positions, also benefit by gaining self-confidence, honing their leadership and public speaking skills, and networking through the in which they participate," says Dutka.  
Celebrating Pride Month at Broward College 
Every year, the GSA, in partnership with BCPride, establishes a month-long calendar of engagements, both internal and external, to celebrate Pride Month. This year, they were looking forward to participating in the Wilton Manors Pride Parade as well as coming together during college-wide events. Unfortunately, due to the ongoing COVID-19 pandemic and social distancing measures, these events were canceled.  
Determined not to let the pandemic affect their celebrations, the GSA is hosting a virtual club social on June 26 at 6 p.m. via ZOOM in partnership with the Peer Leadership program.  
At Broward College, we celebrate every one of our students, staff, and faculty and provide a safe space to all members of the LGBTQ community all year round. The GSA hopes to connect all students through thoughtful and educational engagements. Join here.