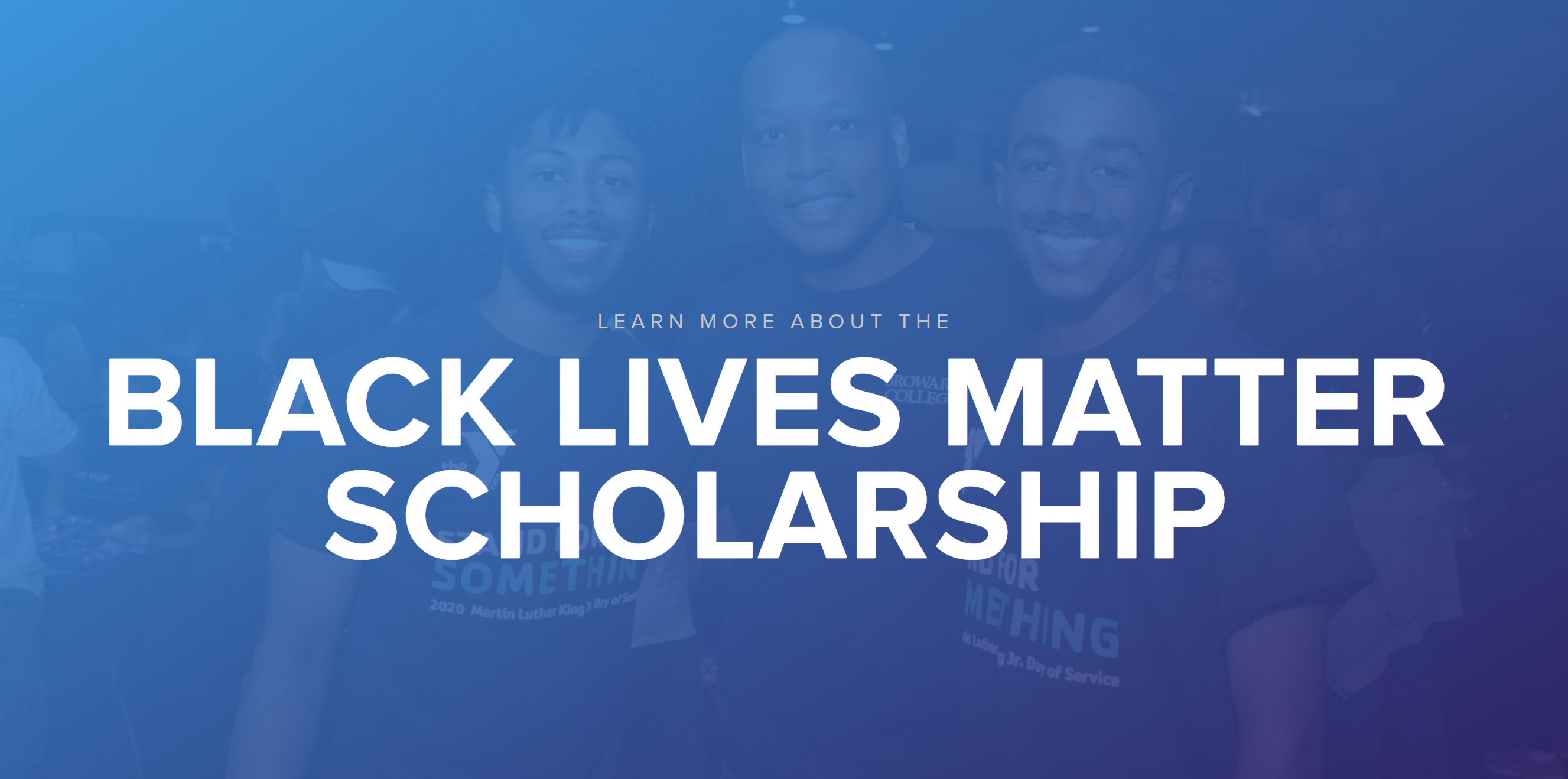 Taking Action to Promote Change - Broward College Foundation Launches Black Lives Matter Scholarship
23 July 2020 | 2 min read
On June 19, Nancy O'Donnell-Wilson, executive director of the Broward College Foundation and vice president of Advancement launched the Black Lives Matter (BLM) scholarship established to help students who actively participate in campus organizations that raise awareness and celebrate the diversity of the College's student population. These student leaders promote and develop programming that highlights the importance of the Black Lives Matter movement and builds a community where voices within the Black community are heard. Through this new scholarship, they are being encouraged to continue their activism on campus.
"Education has the power to break down barriers and build up communities. It has the power to level the playing field and provide social mobility to anyone, regardless of their skin color," explains O'Donnell-Wilson.
As a minority-majority college, almost 30 percent of the 63,000 students served by Broward College are Black. Broward College is currently ranked first in the nation by Diverse Issues in Higher Education for the number of associate degrees awarded to African American students and one of the top regional colleges for social mobility in the 2020 U.S. News and World Report.
Supporting Emerging Leaders
The mission of Broward College to transform lives and enrich our diverse community through academic excellence, innovation, and meaningful career opportunities is as relevant today as ever. The BLM scholarship is among several College initiatives created to help fulfill that mission. The scholarship will offer specific support to students involved in the Minority Male initiative, the Black Student Union, and Be the Change, Social Activism student group.
"Our initial effort to set up this scholarship was to create immediate change in the lives of our students," explains Scott Rivinius, associate vice president of development for the Office of Advancement. "As the social unrest across the nation grew, a donor we worked with before reached out and said she wanted to help our students. We mentioned this scholarship, and she thought it was the perfect way to help."
As per the donor's request, explains Rivinius, the criteria to be awarded this scholarship is minimal. Students must fill out the general college application for sc s, obtain a letter of recommendation from an advisor of the student organization they participate in, and meet the basic requirements of FAFSA.
"While the scholarship isn't necessarily awarded only to Black students, we are targeting student organizations where they participate in the most," says Rivinius.
The scholarship will be awarded for the first time this fall.
"It is my greatest hope that those who receive this gift of education will become thoughtful leaders of change in creating a brighter future for all," says O'Donnell-Wilson. 
In addition to the BLM scholarship, Broward College offers additional minority students specific financial support through BC Pride and American Dream scholarships.
How Can You Help?
"With every scholarship that we offer, our students write thank you letters to the donors to show them the impact of their contribution. We know firsthand that for many of these students, the scholarship they receive is the main reason they can graduate," explains Rivinius.
You can help Broward College make a difference by donating to the Broward College Foundation to support the Black Lives Matter scholarship. Broward College employees can also make recurring gifts through payroll deduction.
"Together, we can make a difference that is focused through our actions and caring about one another. Together we serve," says O'Donnell-Wilson.
ABOUT BROWARD COLLEGE:
Serving more than 63,000 students annually, Broward College provides residents with certificate programs, two-year university-transfer degrees, two-year career degrees and baccalaureate degrees in selected programs. The mission of the college is to provide high-quality educational programs and services that are affordable and accessible to a diverse community of learners. For more information, visit www.broward.edu