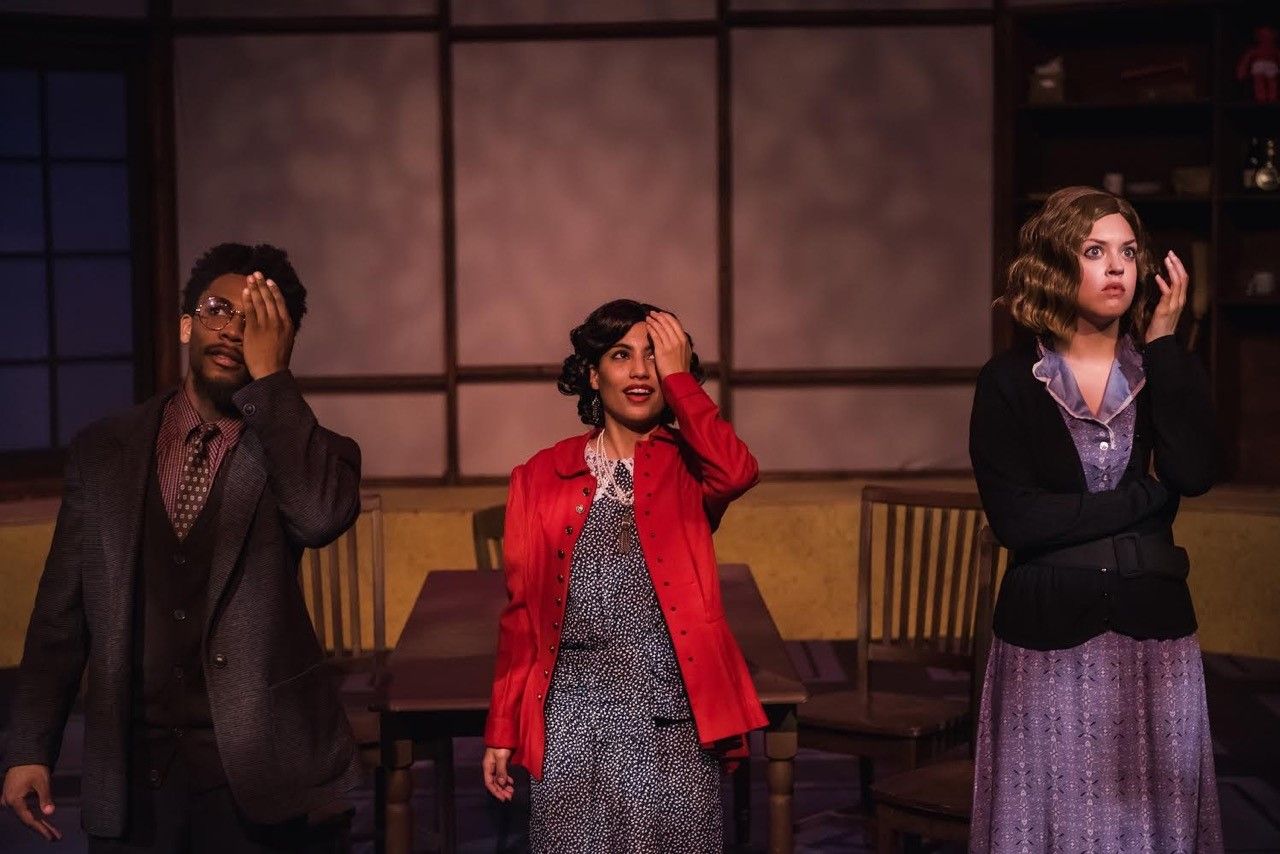 Broward College Student Reaches Finals of Renowned Acting Competition
People

| 11 August 2020 | 3 min read
When Noland Creary enrolled at Broward College, he had a plan to play it safe: complete an Associate of Arts in Engineering and transfer to either Florida Atlantic University or Florida International University for a bachelor's degree. But when he discovered that Broward College offered acting classes, Noland decided to pursue his long-time passion, despite the uncertainty that is often associated with pursuing a career in the arts. "I know it is a profession with a lot of competition and that it's hard to make it big," he says.
Despite the fear, Noland knew that the right choice was to follow his heart. "Ever since I was in elementary school, I was always participating in plays and anything that had to do with acting," explains Noland. "Although I was too shy to be the type of kid who would act in front of the entire family during dinner, I somehow enjoyed being active at school and participating in those shows were always the thing I would look forward to and was excited about."
And following his heart has already proven successful. Noland became one of 12 finalists nationally for the Kennedy Center American College Theater Festival in February 2020. This prestigious competition is extended to upper-class students from exceptional Universities, many of whom are professional actors returning to complete a master's degree. Noland is the second Broward College student to reach this level of recognition in the College's 60-year history.
A Meaningful Experience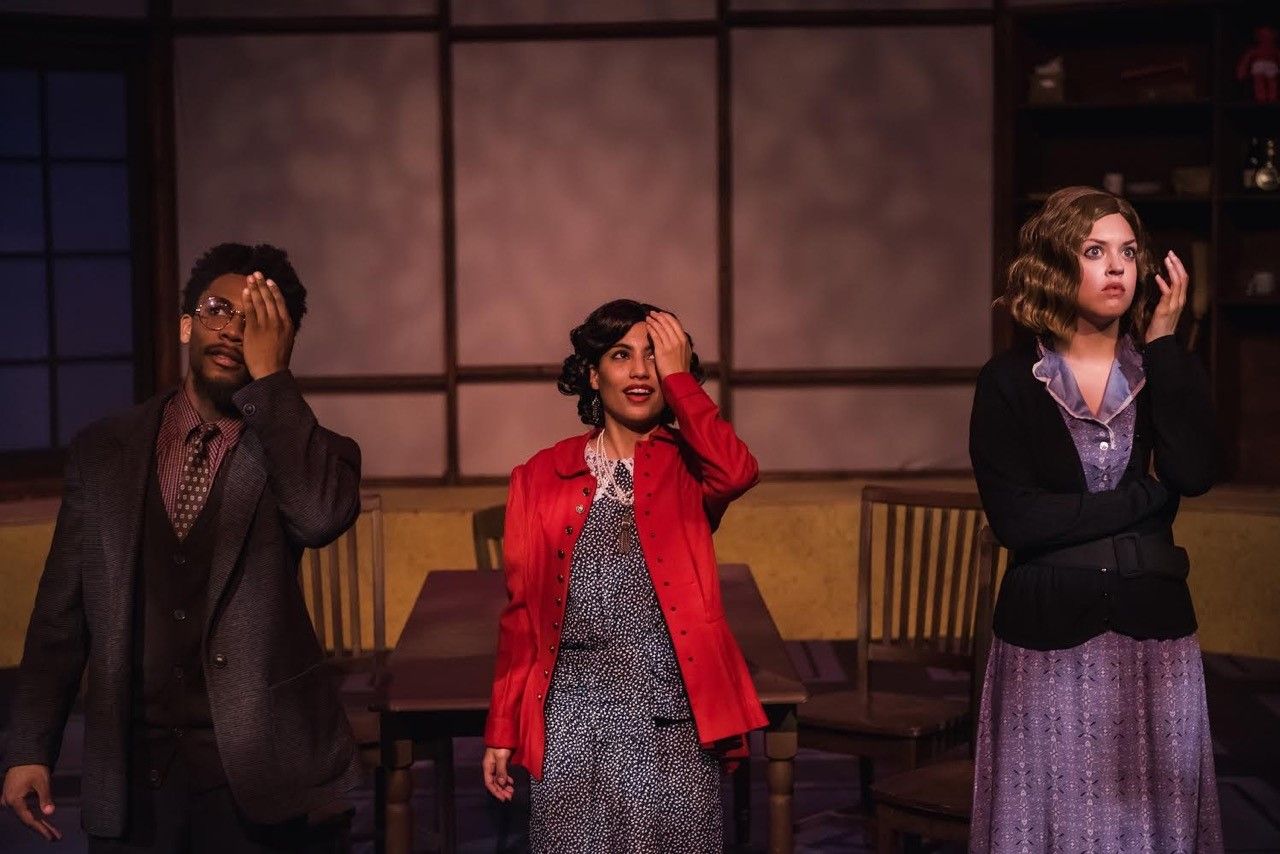 A Broward County native, 20-year-old Noland grew up in Coral Springs and graduated from Coral Glades High School. He chose Broward College because it had everything he wanted: an affordable, high-quality education close to home.
"So far, the experience as a student here at Broward College has been fantastic. The faculty that I have encountered along the way have been incredible. They are experts, and I look up to them," he says. "What is even greater is that both the faculty and the staff care about you as a student and as a person and to have a support system like that inspires you to be the best you can be. It's a great source of motivation."
Reaching for the Stars
During his time as a student, Noland has participated in several plays as part of the acting program. When a professor brought the Kennedy Center competition to his attention during a rehearsal, Noland's ambition lit up. "I hadn't heard about it before, but I knew that I had to give it a try. It was the perfect opportunity to show that I went into this career because I was serious about it," he says.
After fully embracing his competitive side, Noland started to work hard to make it to the competition since he had to first be nominated. "A representative from the Kennedy Center attended one of our performances and gave us all feedback. He nominated a group of us, and then the last spot would be awarded by our professor, and she ended up nominating me." Noland was one of nine Broward College students who attended the Region IV Festival with 18,000 students from Alabama, Florida, Georgia, Kentucky, Mississippi, North Carolina, South Carolina, Tennessee, Southern Virginia, Puerto Rico, and the Virgin Islands.
Once he was selected, it was time to prepare the material. Students were required to choose two pieces: a comedy and a drama. The countless hours of training and preparation were fruitful. He made it through the semifinals and was selected from a pool of 190 students nationwide. "The entire experience was fantastic and is something that gave me a lot of confidence in myself. It was nerve-wracking but also very fulfilling to be able to perform in front of hundreds of people, away from home," he says. "Also, it wasn't just about the competition itself but all the workshops and training we were able to attend. We were surrounded by people who shared the same passion and were extremely talented, and it was a once-in-a-lifetime opportunity for which I am grateful."
Noland will graduate this fall with an A. A in Acting and is hoping to pursue a bachelor's degree at FIU or FAU. He expects to leave Florida soon after to pursue his acting career. "It doesn't matter what I end up doing in the industry, whether it is blockbuster movies or small plays, I know that I'm going to enjoy every part of it," he says. "I'm willing to put in the effort and enjoy the ride as well."
You can reach for the stars when you enroll in Broward College's acting program. Learn more about acting and other career opportunities in the Arts.
ABOUT BROWARD COLLEGE:
Serving approximately 56,000 students annually, Broward College provides residents with certificate programs, two-year university-transfer degrees, two-year career degrees, and baccalaureate degrees in selected programs. The mission of the College is to provide high-quality educational programs and services that are affordable and accessible to a diverse community of learners. For more information, visit  www.broward.edu.