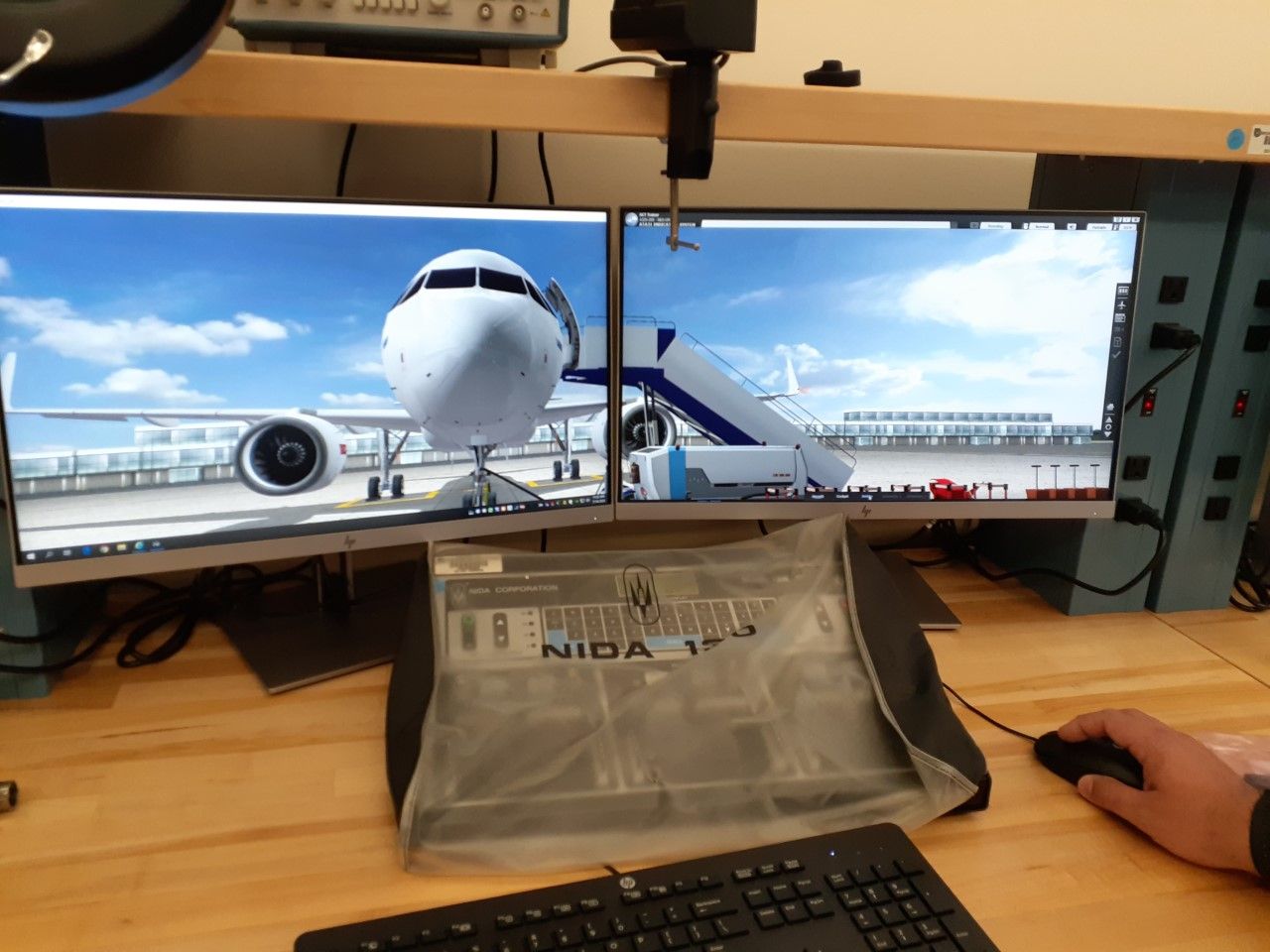 Taking Off to New Heights – Broward College Acquires Training Software for Aviation Students
Broward College continues to find new and innovative ways to enhance its curriculum and provide students with training opportunities that offer them a competitive advantage when they transition to the workforce. The latest state-of-the-art training benefits aviation students and potential employers by allowing students to become familiar with the aircraft even before graduating, resulting in less training time as a new hire. The College recently purchased the Airbus Competence Trainer (ACT) for Academy Solution, which provides a competitive edge for avionics and aviation maintenance students from the early stages of their professional training.
In addition to the new software, four Broward College aviation maintenance students were among 16 recipients of a summer scholarship launched by the Airbus Training Center (ATC) in Miami as part of its continuous efforts to support the aviation community amidst the COVID-19 pandemic. 
Training Connects Students to Industry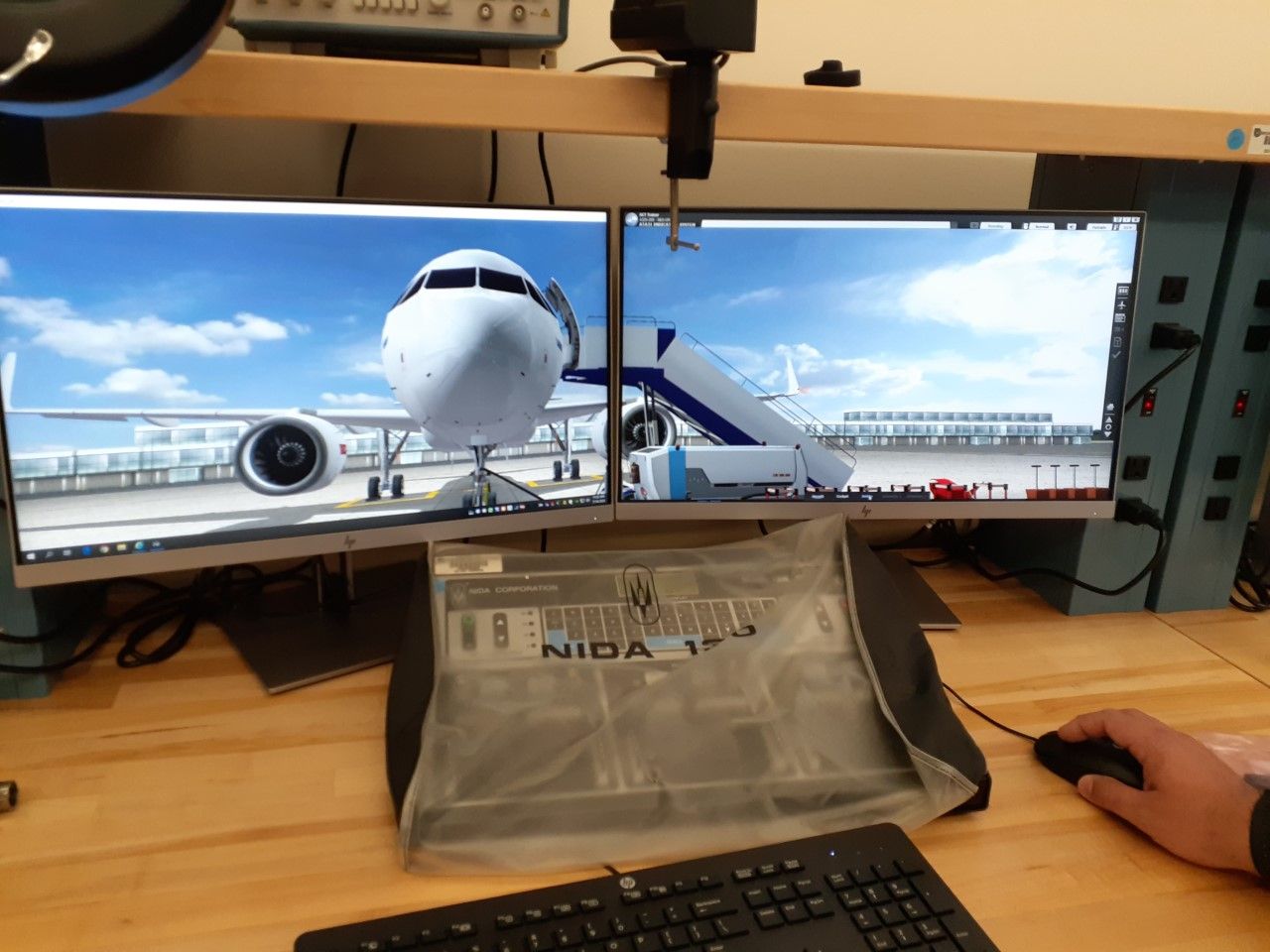 So, what makes this Airbus training so unique? Broward College is one of only three Aviation schools in the country to partner with Airbus to provide its students with the ACT for Academy A320 maintenance training program. This next-generation training software is designed to build specific skills and competencies required to support the Airbus A320 fleet of aircraft. This is the same software regularly used by commercial airlines to train their technical crews. The software allows for more realistic training through a 3D interactive environment. The A320 aircraft is the world's most popular and preferred choice of airlines around the world for its containerized cargo capabilities, which increases the airlines' overall operational efficiency.
About 75 students per semester will benefit from training with the software. "While they will not earn a specific certification after completion, the skills they acquire through the training, which is designed for one of the most popular aircraft for commercial airlines, are of high value for potential employers," explains Russell McCaffery, dean, Transportation Programs at Broward College.
Soaring to Success
The A320 Type Rating Qualification course scholarship launched by the Miami ATC was designed to provide an edge for student pilots and aircraft maintenance technicians in the United States and is a collaborative initiative between the Miami ATC, Organization of Black Aerospace Professionals, Women in Aviation International, Embry-Riddle Aeronautical University, and Lynn University.
The students, Jeremey Cobb, Chase Fillgrove, Rafael Guerra Manjarres, and Amal Khan, gained on-the-job training for one week and a certificate that positions them as desirable candidates for future employment opportunities. They were also able to test firsthand the training software recently acquired by the College during their scholarship experience when they completed the New Engine Option (NEO) course approved by the European Aviation Safety Agency (EASA). They are now certified as candidates for entry-level positions within Airbus' airlines.
The ATC, which trains approximately 2,200 trainees from around the world every year, is a 11,000-square-foot complex with seven full-flight simulators, cabin door and slide trainers, state-of-the-art computer-based training classrooms and seven flight training devices simulating the A320, A330, A340 and A350 XWB aircraft.
The
Emil Buehler Aviation Institute
at Broward College is accredited by the Southern Association of Colleges and School Commission on Colleges. The state-of-the-art facility provides students with the desired employment skills for a successful career in
aviation
. You can soar to new heights with Broward College as a pilot, aircraft technician, and more.