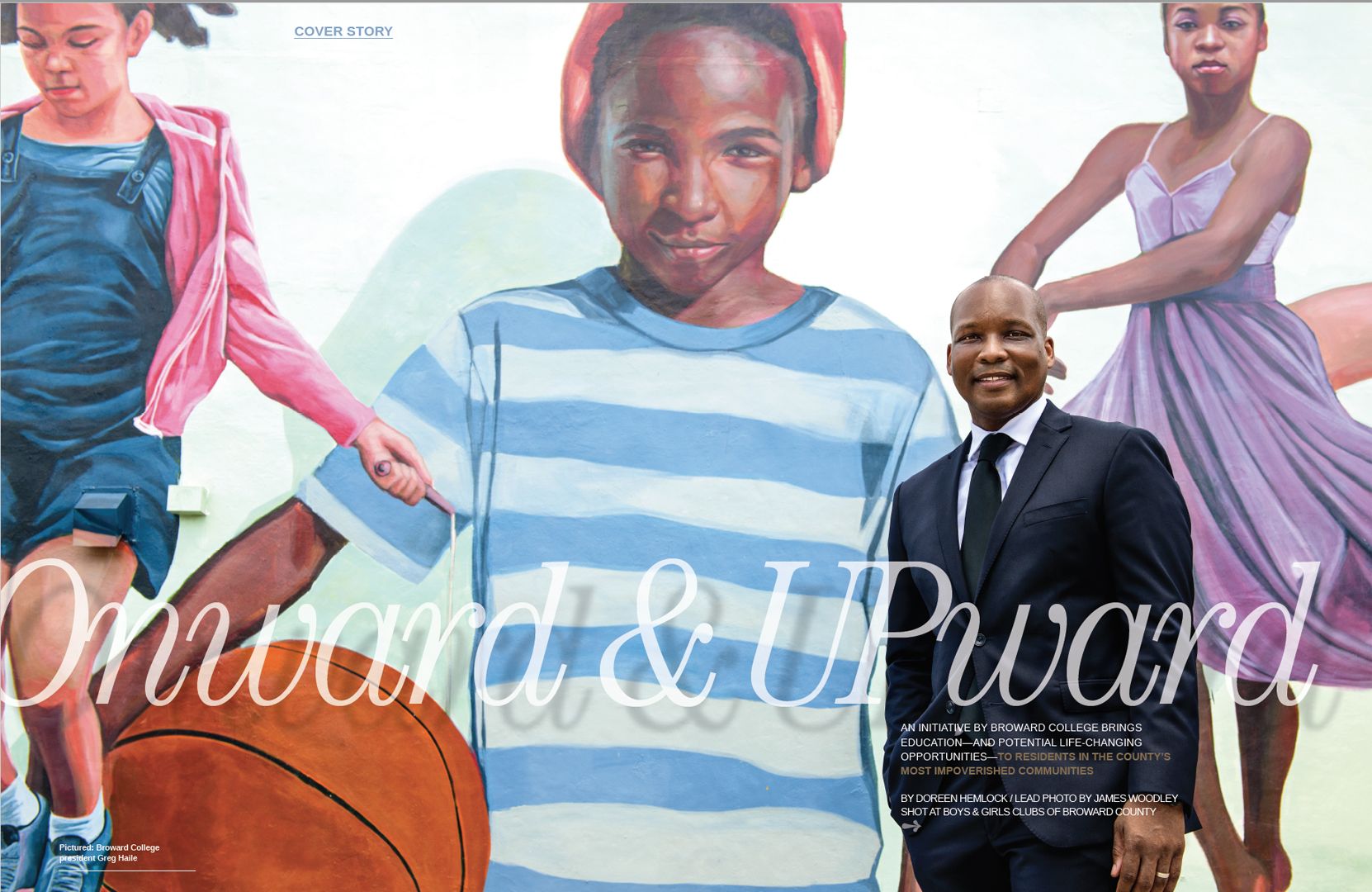 Broward UP: Moving Broward County Forward
Guest Editorials

News

| 03 September 2020 less than a minute
When President Gregory Adam Haile took the helm of Broward College in 2018, he immediately recognized the need to shift the College's business model to achieve equitable access to post-secondary education for Broward County residents in zip codes that were not benefitting from economic growth. President Haile and his team launched Broward UP,  the "UP" meaning "Unlimited Potential," a community-centric approach designed to eliminate barriers to post-secondary education and help every person realize their Unlimited Potential. Broward UP includes partnerships with cities and nonprofit organizations to provide workforce training and industry certifications to participants at little to no cost.
With the impact of COVID-19 on unemployment rates, and as the nation grapples with equity issues, Broward UP has already begun to lay the ground for economic recovery and addressing equality through Broward UP. Residents are fully supported in seeking new academic and career opportunities while navigating their own jobs, families, and commitments. To date, the College has raised about $6 million to cover students' costs and served more than 2,000 students with credit and non-credit courses. Broward UP meets people where they are and gives them the confidence to achieve new heights.
The College is proud to have Broward UP featured in this cover story in the September 2020 issue of South Florida Business and Wealth. Please read the article to hear more from our partners and what beneficiaries have to say about how Broward UP is changing their lives.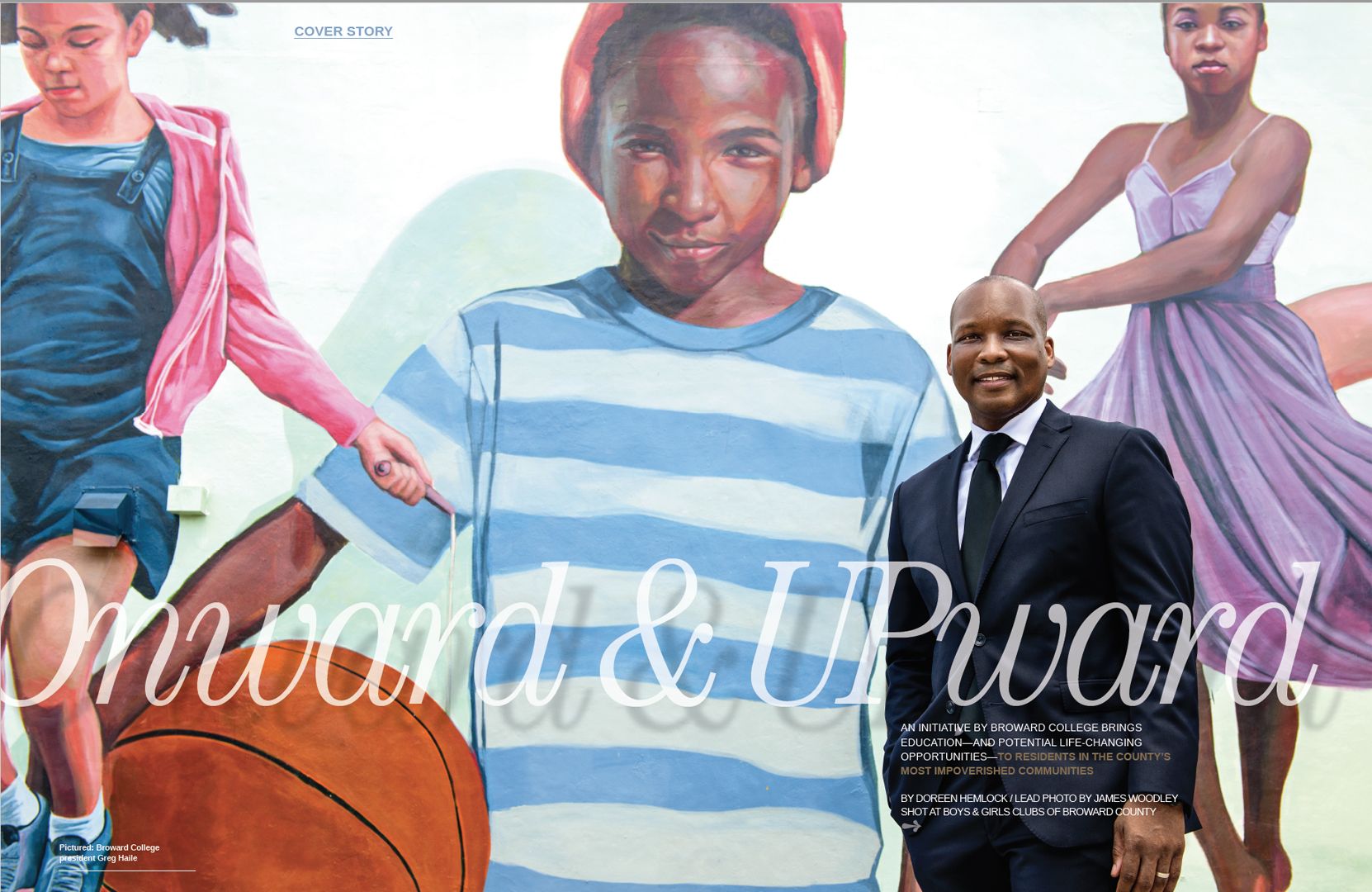 ABOUT BROWARD COLLEGE:
Serving approximately 56,000 students annually, Broward College provides residents with certificate programs, two-year university-transfer degrees, two-year career degrees, and baccalaureate degrees in selected programs. The mission of the College is to provide high-quality educational programs and services that are affordable and accessible to a diverse community of learners. For more information, visit  www.broward.edu.