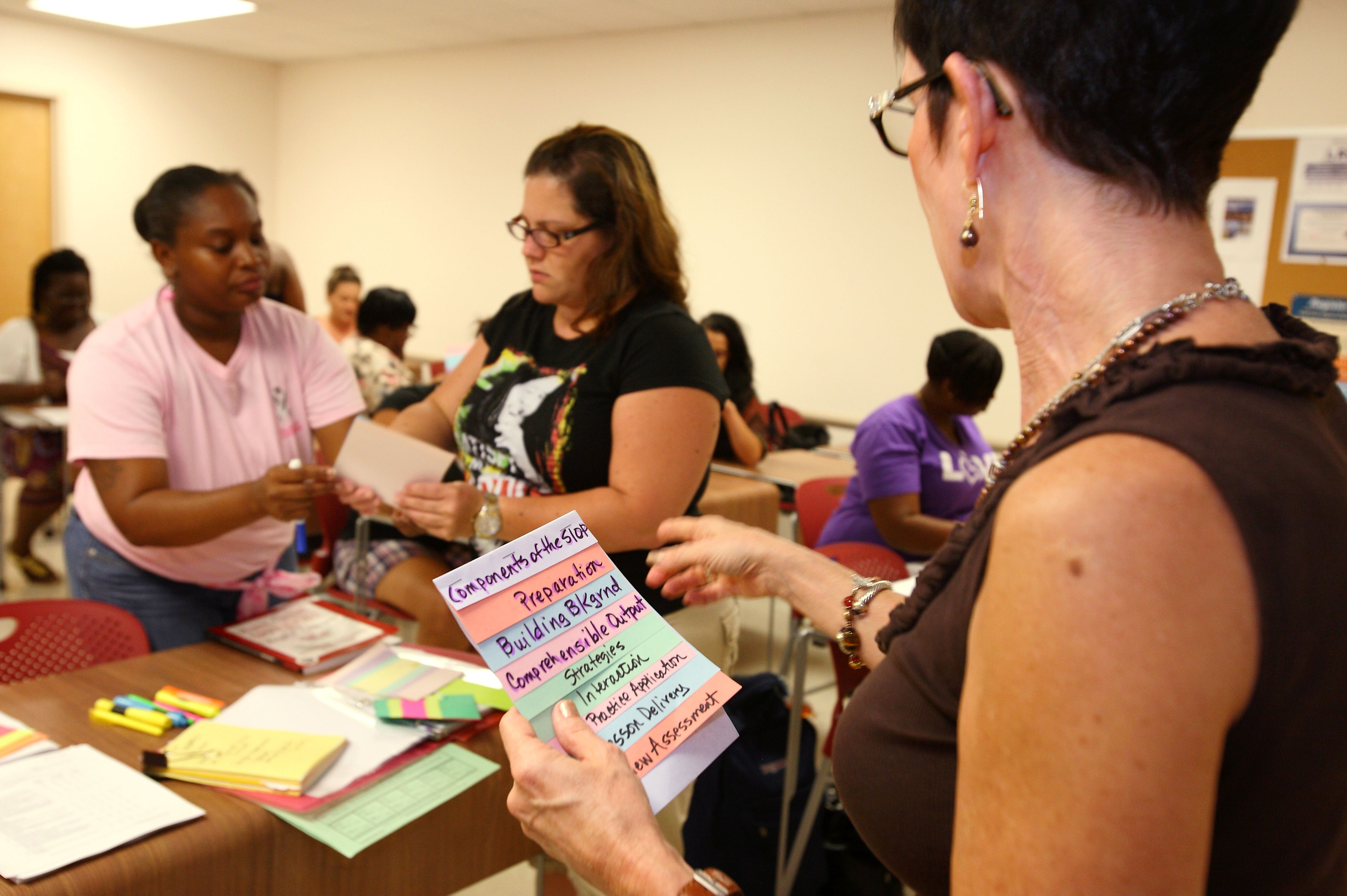 The Minority Teachers Association Seeks to Empower Minority Educators in the Classroom
News

| 07 October 2020 | 4 min read
Classroom populations across the United States have become as racially diverse as they've ever been; for educators, the story is quite different. While the racial diversity gap among educators in the U.S. has improved somewhat in the last few decades, it continues to be dominated by white teachers.
The National Center for Education Statistics' data from the 2017-2018 academic year shows that 80 percent of educators are white, seven percent are Black, nine percent are Hispanic, and other ethnicities combined account for the remaining five percent. The data also shows another gap among educators regarding gender, with women accounting for 76 percent of the workforce.
Determined to do their part to address this gap, a group of determined students at Broward College, and their faculty advisor have come together to form the Minority Teachers Association (MTA). The student organization that aims to increase minority representation and promote equity in the teaching profession. And their call goes beyond students in the Education Pathway. They encourage students of all majors who can become allies and advocates for an issue that truly impacts us all, regardless of our race, gender, or religious beliefs.
"MTA is an opportunity for all," says Dr. Richard Pulido, advisor to the club and assistant professor of General Education. "While most of our members are aspiring educators, we welcome anyone to join us. It can be somebody in the business pathway, who is aware of the challenges of not having proper representation in the classroom, and how it may be hard for children to relate to their teachers. It can also be somebody in Information Technology, who wants to design an app to help educators in a particular field. The possibilities are endless."
The Purpose Behind MTA
"We thought it would be very beneficial for our students in the (TEP) to have a broader, deeper conversation about diversity and proper representation," explains Dr. Pulido. "It all started last semester during one of my classes when we were exploring the subject of the 21st century teacher and how they needed to be prepared to teach in a diverse classroom."
As a student organization, the MTA addresses this issue by raising awareness among students and the general public, participating in civic engagement, and promoting opportunities for minorities in the teaching profession. Despite starting this fall, MTA is already making significant strides in its mission. The organization recently hosted a webinar series called Making a Difference. On September 24, the first event featured Dr. Marielena DeSanctis, provost and senior vice president, Academic Affairs and Student Services at Broward College; Dr. Elizabeth Molina, dean, Academic Affairs,  Education Pathway; and  Senator Manny Diaz,  chair of the Education Committee. Over 300 people participated in the first session, and the club is currently working on other sessions for the series.
The Importance of Proper Representation
"When you have less than 20 percent minority educators in the classroom, but more than 50 percent of minority students in the K-12 public schools, you can see there is a considerable gap in the racial ratio of educators and students," says Dr. Pulido. Research by the NCES has shown that having teachers who represent the student population in race or ethnicity can positively impact students' achievement, motivation, and attitude.
"I believe it's important to have proper representation in the classroom and the teaching profession because each of us brings something unique to the table because of race, background, personal experiences," says Angela Granados, president of the MTA and a student in the Teacher Education Program. "It helps us relate to our students in a more profound way when we share the same race or ethnic background." 
Angela, whose family is from Colombia but who was born and raised in the U.S., believes that "we can be the instigators of positive change in the teaching profession by promoting equity within the classroom. Change must start somewhere, and what better way of raising awareness and encouraging minorities to become educators and help close the racial gap between students and teachers?"
Being Part of the Change
MTA currently has over 50 student members and is open to all students in the College. "Everyone has, at some point in their life, been impacted positively or negatively by a teacher, so promoting racial equity within the teaching profession can definitely be an issue that impacts us all regardless of your chosen career path," says Dr. Pulido.
And beyond their primary purpose, MTA also hopes to be a network of students that help each other in their journey at Broward College. "In our meetings, we have talked about providing peer tutoring and support among each other, so this club is also about helping each other achieve our goals," says Angela.
If you wish to join Angela and your peers in their mission to promote racial equity in the classroom, you can join the Minority Teachers Association by emailing Dr. Pulido at
rpulido@broward.edu
. You can also check the club's Instagram page at @Minorityteachers_assoc for information on their upcoming activities and other opportunities.