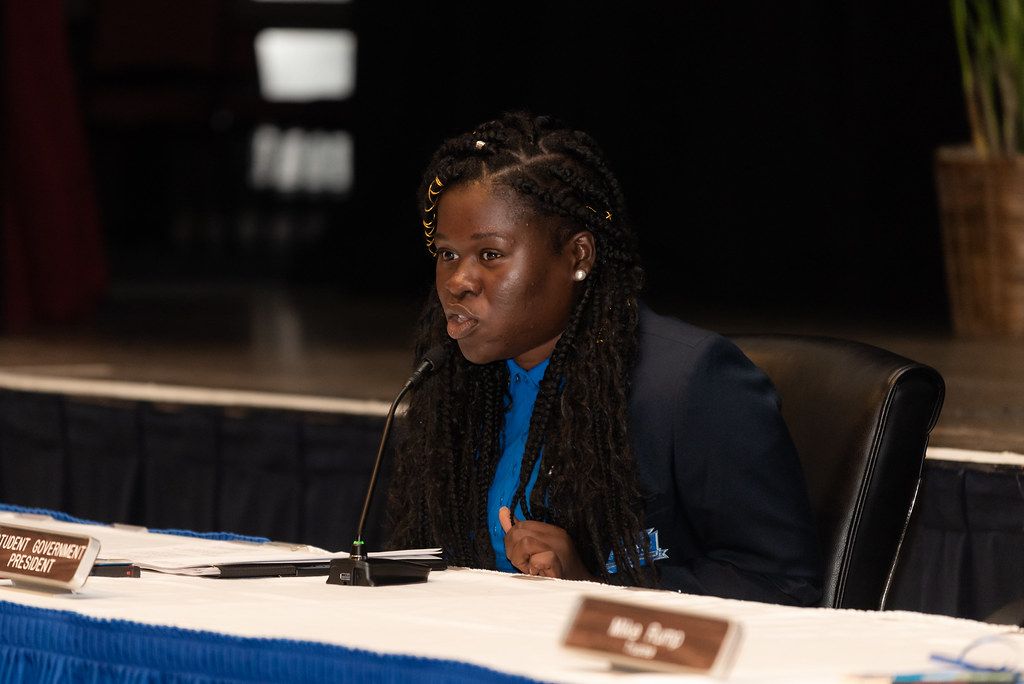 Showing Grit Through a Global Pandemic – SGA President Reaches the Finish Line at Broward College
People

| 19 December 2020 | 2 min read
Over the last two years, Erika Noel has been one of the most involved, active students at Broward College. Erika, who is graduating this fall with her Associate of Arts degree, has served as the Student Government Association (SGA) President for the A. Hugh Adams Central Campus for the past year. In addition to that, she was also a member of the Brain Bowl and a full-time student.
Despite having her plate full of academic and extracurricular activities, Erika excelled inside and outside the classroom. "Broward College has given me so much over the past two years," she says. "Being a student here has shaped me into the person I am today."
Erika began her post-secondary education at the University of Central Florida before transferring to Broward College.  where her outstanding journey will end on a high note, as she was selected as the student speaker for the commencement ceremony.
The Last Mile Obstacles
Being a college student is a challenge on any typical day, but for those who have had the challenge to continue their educational journey during a global pandemic, it has been a testament to their determination. Erika experienced firsthand the hardships of these difficult times in addition to her already challenging experiences.
"Being an immigrant is an issue in itself with a unique set of challenges, but on top of that, while in school I struggled with a lack of housing stability so that besides having to finish school during the pandemic, and deal with the financial stress it presented, this past year was very challenging," she says. "My grades suffered, especially this last semester, but I didn't let anything get in my way. I knew I was so close to the finish line, and I wasn't about to give up."
My Support System
Even though the credit of her accomplishment should be focused on her hard work, Erika is grateful for the help she received along the way. "Broward College really stepped up to assist us, the students, during the pandemic," Erika says. "Many of us wouldn't have been able to continue our studies if it weren't for the financial help we received through our scholarships, work-study jobs, and the emergency funds the College distributed." Additionally, Erika explains that all the student resources, such as the peer mentoring program and the Student Life workshops covering various areas, were incredibly helpful.
But on a personal note, there is one person who made an impact in Erika's life. "Stephanie Repacci has been such an influential figure in my life over the past couple of years. I can't thank her enough for being my mentor and being so kind to the rest of the team and me. The relationship that we have had the opportunity to build is one that I will treasure forever," she says of the central campus Student Life director, with whom she worked closely as the SGA president.
Although Erika is graduating this fall, she will complete a few more classes next semester to transfer to the University of South Florida to continue her Biomedical Engineering path.
You can pursue a rewarding career in one of several paths in the Science field. Learn more about the degree available at Broward College
here
.