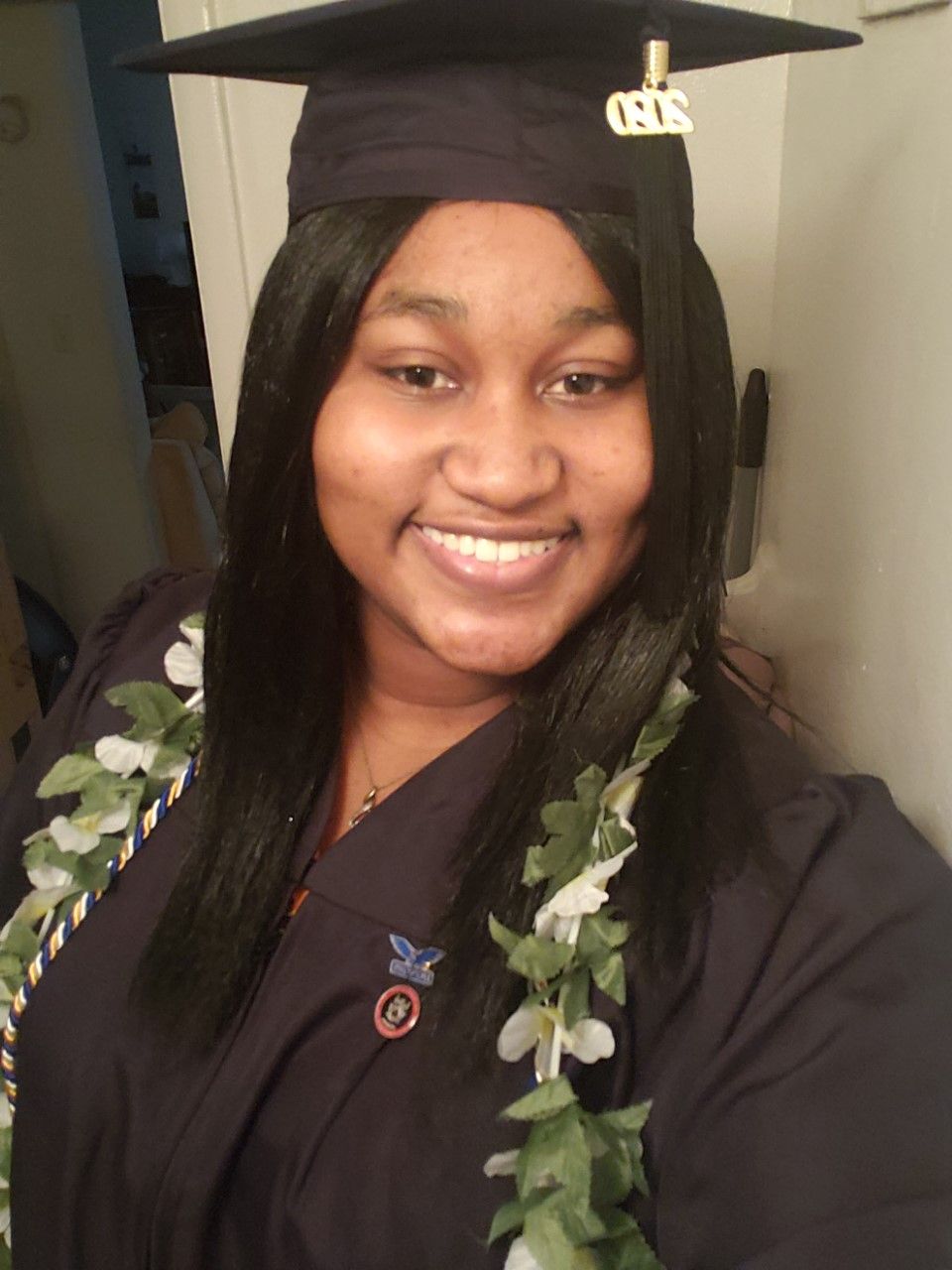 Fall 2020 Grads – Scholarship Puts Jamaican Native Veneisia Tomlinson on the Path to Fulfilling her Dream
People

| 15 December 2020 | 3 min read
When Veneisia Tomlinson arrived in the United States from her native Jamaica at 18 years old, she had her mind set on immediately enrolling in college to fulfill her dream of one day attending medical school. The youngest of six children, she was intent on being the first in her family to graduate from college. However, she quickly realized that fulfilling her dream would not be easy as she thought as couldn't afford it. While her plans may have been delayed, she was determined in her quest. 
For the next year, Veneisia juggled two jobs, working at a Dunkin Donuts and a call center and saving as much as possible for college. She finally registered for classes at Broward College. Although she had first enrolled as a Biology major, Veneisia was also interested in pursuing Environmental Science. A few weeks into the term, an accident at her new full-time job left her injured for several weeks. During her recovery, her life would change forever when she received an email that she had been approved for a scholarship. She had learned about the STRIDES scholarship, which is open to students in the Bachelor of Science in Environmental Science program, and applied. She was awarded the scholarship, and for the next four years, the A. Hugh Adams Central Campus became her home away from home.
My Seahawk Experience
As a student, Veneisia says she had a great experience at Broward College family. "Even though I had to work really hard over the past four years to get to where I am today, I'm grateful for the people I met at Broward College who helped me one way or another, many faculty and staff were there for me during the difficult times," she says. "A couple of years ago, my brother had an accident, and it was a tough time for my family and me. I even considered dropping out and going back to work, but a lot of my professors were understanding, and they encouraged me not to give up."
Being a First Generation in College student also presented some challenges for Veneisia, but she found a few mentors among the Environmental Science faculty who helped her through the issues and guided her through College life. "Sometimes, because I didn't have anybody in my family who could help me. Finding people like Dr. David Serrano, one of the professors in the Environmental Science program as someone who was very helpful and always had some piece of advice for me, was a blessing."
Giving Back
Despite her challenges, Veneisia finds the time and means to give back to her community. Once she settled in the U.S., she joined a church and became a volunteer there. Over the years, she has participated in various community services, helping those who need it the most. "It's a part of my life that I'm pleased about. I know firsthand what it's like to struggle one way or another, and I want to help others just like someone else has helped me at some point. I know we can make a difference in the lives of others," she says.
Veneisia still wants to pursue a degree in the medical field and is currently applying to several medical programs. After graduation, while she waits for a response to her dream, she is hoping to find a job in Environmental Science or the medical field.  
"I'm grateful for the journey of the past four years at Broward College, the challenges, the gifts, and everything," she says. "It's been an incredible experience, and I can't wait for what's to come next!"
You can pursue a career in 
Environmental Science
, among other high-paying opportunities within 
Science
, at Broward College.