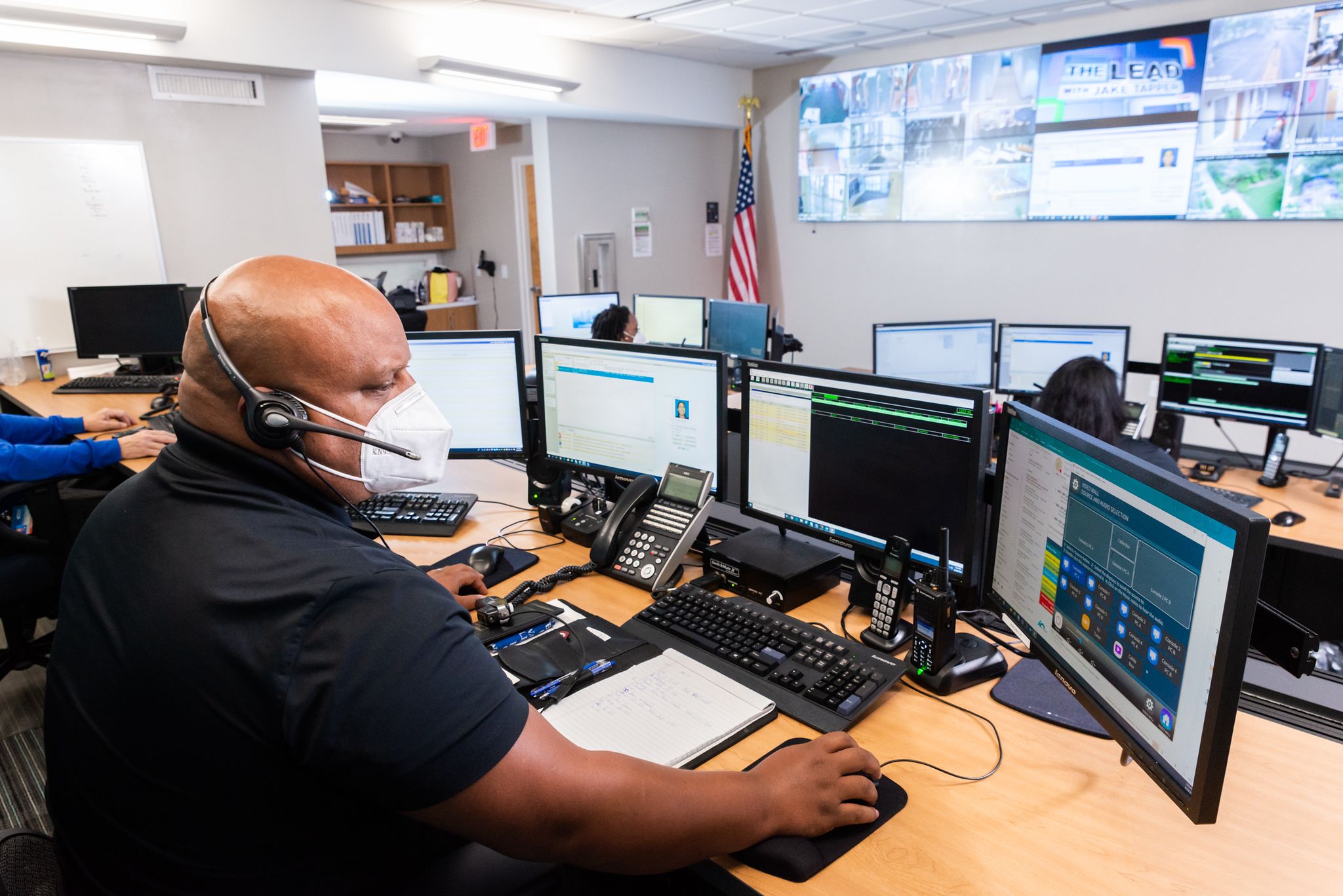 Everbridge App Is the 24/7 Tool to Keep Broward College Students Safe
News

| 29 January 2021 | 1 min read
Broward College is committed to the safety of its students and employees. As part of continued efforts to provide the latest technology, the College has upgraded its mobile safety tool to the Everbridge Safety App. The Everbridge platform is used by most major cities and other higher education institutions to support emergency alerts. The app is now available to download via Google Play or the App Store. The tool was designed to function as a personal bodyguard that provides 24/7 protection anywhere on campus. Despite changing providers in July last year, the app functions remained the same.
What Does the App Do?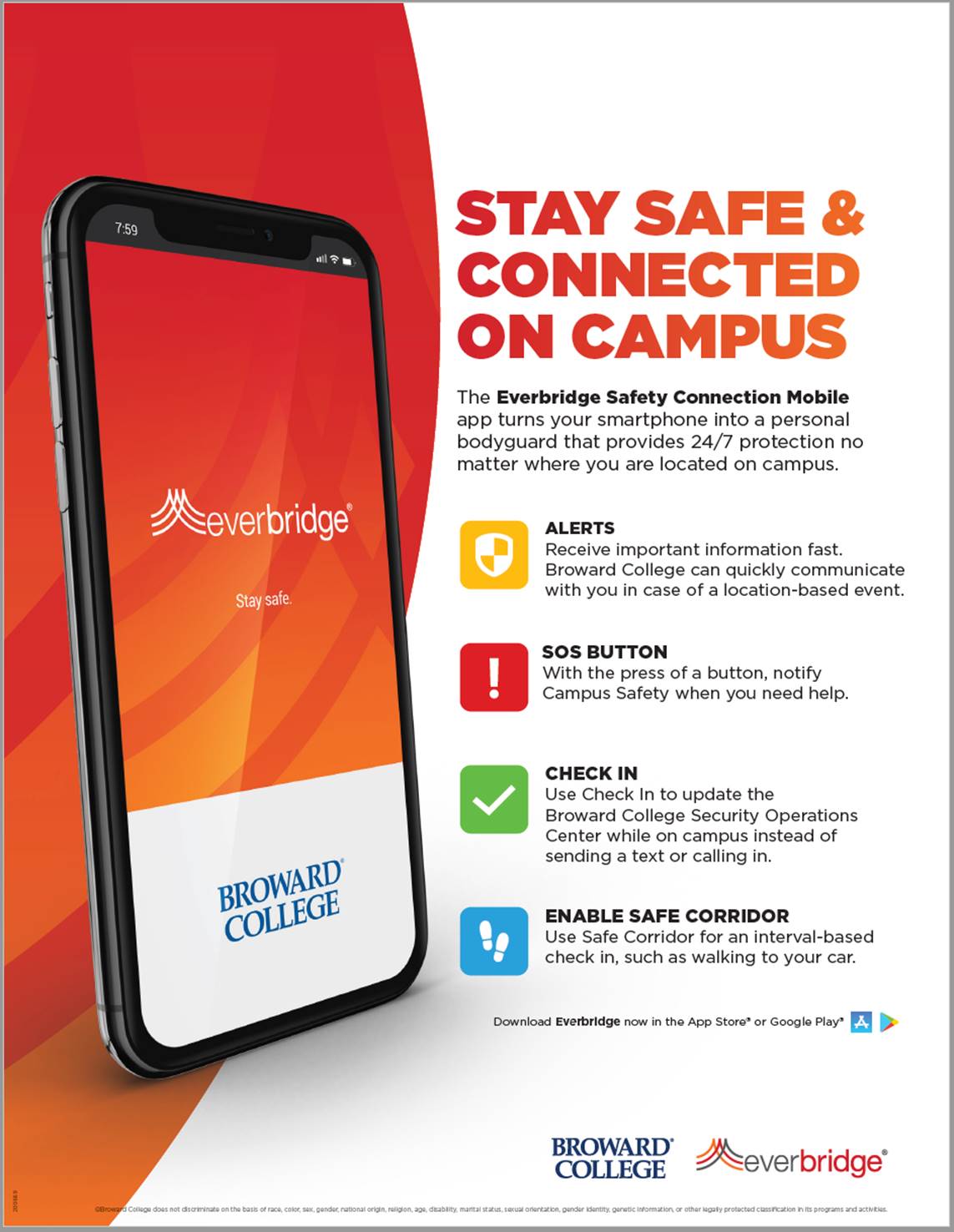 You can use the app to place emergency calls that connect directly to the Broward College Security Operations Center (SOC). They can also do a location check-in that alerts the SOC of your activity while on-campus, ask for urgent help through the SOS panic button, which notifies Campus Safety of your need for assistance and provides them your location. Ultimately students can use the Safe Corridor functions, which gives an interval-based check-in while walking on campus.
"What's important for students to understand is that this app is basically like a blue phone (Broward College emergency phone) connected to their smartphone. Students will not need to locate a blue phone on campus in order to get help. They have everything they need right in the palm of their hand and connect to a live person in a matter of seconds," says Tashika President, district director, Emergency Management.
Help our Safety and Security Team Keep You Safe
The Campus Safety Team encourages all students, faculty, and staff to download the app and help them perform their duties more effectively. "Our team tested the app, and they were beyond satisfied with how it worked, especially the location feature. They mentioned that it was accurate and easy to follow," says President. "It will allow for a faster response time and improve the communication between the SOC when relaying the information to the officers on campus regarding a person's location."
Additionally, the BC Alert system and Everbridge app are connected. Those who have the app installed will receive notifications from the BC Alert system, which is also supported and provided by Everbridge.
Stay safe by downloading the Everbridge App from Google Play or the App Store. Sign up with your Broward College email to connect to the College's BC Alert, the emergency notification system.
ABOUT BROWARD COLLEGE:
Serving approximately 56,000 students annually, Broward College provides residents with certificate programs, two-year university-transfer degrees, two-year career degrees, and baccalaureate degrees in selected programs. The mission of the College is to provide high-quality educational programs and services that are affordable and accessible to a diverse community of learners. For more information, visit  www.broward.edu.