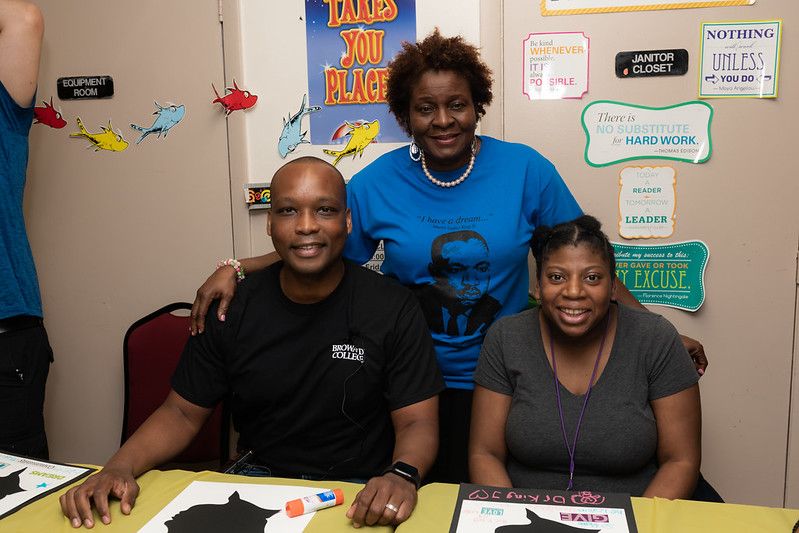 You Can Still Make it a Day On, Not Off: Broward College Partners with Community Organizations to Honor Dr. Martin Luther King, Jr., Amid the Pandemic
Events

| 13 January 2021 | 2 min read
Since 2015, Broward College has participated in the annual MLK Day of Service, under the theme "A Day On, Not Off," which encourages the public to honor Dr. Martin Luther King, Jr.'s legacy by participating in volunteer opportunities across the community. The College, through funding from the Florida Legislature, awarded grants of up $5,000 to local organizations for community service projects ranging from education to children's services to veteran's services and more. Last year, the College awarded $120,000 to 29 community organizations to fund their initiatives. Each year more than 1,500 volunteers participate, contributing thousands of hours.
This year, community support has been impacted due to the COVID-19 pandemic, and the College was not awarded the funds to make the annual service project a reality. However, while we may not hold a formal MLK Day of Service, we encourage our Broward College family and the public to join in volunteering opportunities hosted by our community partners. Here are a few:
Making a Difference in a Virtual Setting
HandsOn Broward, a non-profit organization and Broward College partner, will host a virtual gathering honoring MLK's life and legacy on Monday, January 18, from 9 a.m. to 3 p.m. via ZOOM. They will hold five one-hour sessions focusing on literacy, hunger, sustainability, and animal welfare. Volunteers will have the opportunity to participate in-home projects that benefit local non-profit agencies. Learn more about each session at handsonbroward.org.
The South Florida Chamber Ensemble will host a webinar called Treemonisha. Participants hear the story of Treemonisha and color a storyboard based on the narration to live music from the opera. To sign up, you can reach out to Myrna Meeroff at (954) 803-3762 or via email to sfcemusic@gmail.com. 
Educational Opportunities
In partnership with North Campus' Reading L.Y.F student club, the Education pathway will stream a live presentation featuring Ambassador Andrew Young, close friend and confidant of MLK. He will share personal memories and the civil rights journey alongside Dr. King. The event, hosted by Microsoft, is an interactive Minecraft Social Justice activity that will also highlight worldwide social justice movement leaders. Students can register by contacting Professor Eileen Santiago at esantiag@broward.edu.
Supporting Students and Residents in Need
While this opportunity is not open to volunteers, we thought it was worth mentioning. On MLK Day, January 18, College will also host a small volunteer event from 11 a.m. to 3 p.m. to pack 300 bags of non-perishable foods to support community members and students facing food insecurity. The items will be donated by LifeNet4Families and packed by College volunteers, mostly from among the Seahawk Outreach Services team. Half of the bags will be distributed by LifeNet4Families to the community, and the other 150 will be distributed during the next weekly food distribution event organized by the College. 
Regardless of current circumstances, Broward College strives to assist our community. The College encourages you to search for opportunities to take the Day On challenge and continue the tradition to honor Dr. King's legacy.