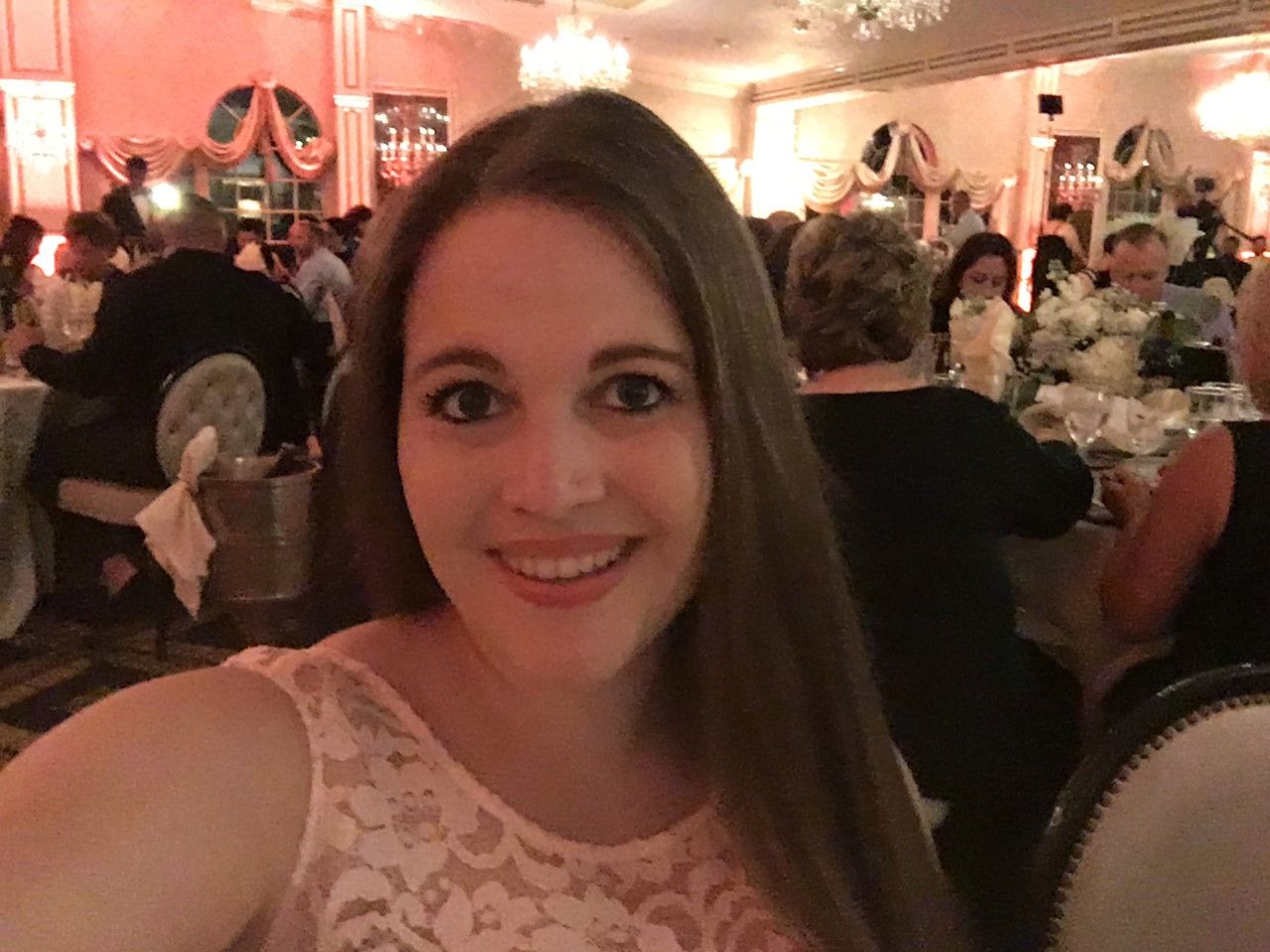 New Associate Degree Provides Additional Option for Students Seeking a Career in Healthcare
News

| 24 February 2021 | 2 min read
Broward College offers a wide array of degree options within the health care industry. Among the most popular and successful are nursing, radiotherapy, dental hygiene, emergency medical services, and respiratory care. While all these programs are hands-on career paths, some aspiring health care professionals do not necessarily wish to serve in that capacity. For many, pursuing a non-clinical career is equally rewarding.
With this in mind, the College designed and is now offering a new Associate of Science degree.  The program started in fall 2020, and the degree prepares students to work as advocates for families and patients and liaisons between them and health care and insurance providers.
The Health Navigator Associate of Science is also ideal for those who wish to pursue non-clinical career opportunities and current health care workers who may want to gain further insight into the field. In contrast to other Health Sciences programs, it is not a limited-access program. This means students are not required to submit a separate application, and any student can sign up for the degree.
Who is a Health Navigator?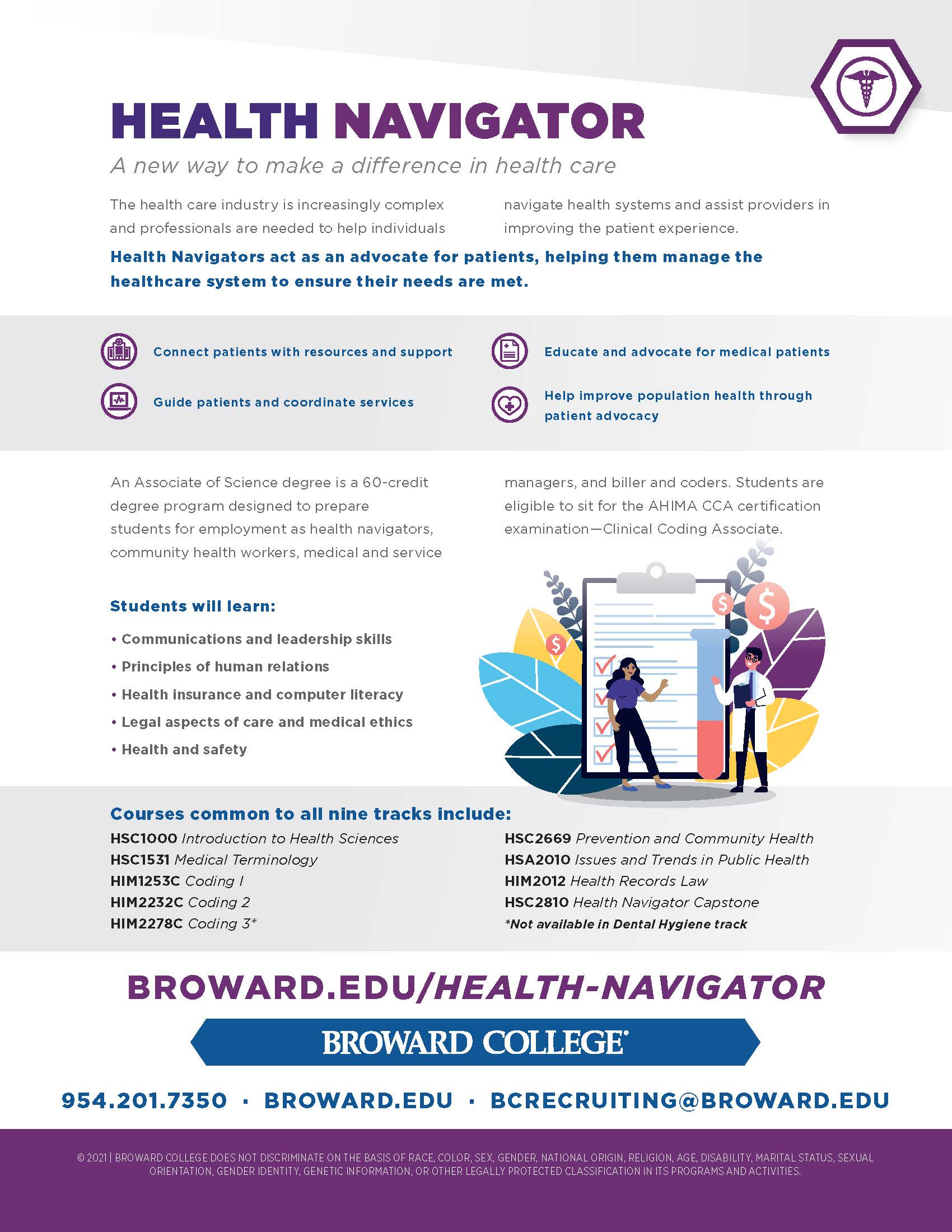 Health navigators are not new to health care. In fact, they are essential to the field as they guarantee that patients receive proper support, helping them identify the services they need, cost-effective options, serving as liaisons between patients, doctors, insurance providers, and other clinic staff. Health navigators also assist with billing, providing information and resources, and organizing schedules and appointments to guarantee patients receive treatment on time.
"They are basically community health workers," explains Dr. Nora Powell, dean for Health Sciences. "A pretty important part of their job is billing, and coding and the courses embedded in the program address that. This is a very complex degree and career path that encompasses several services to the public."
During their academic career, students will learn and polish critical communication and leadership skills, health insurance and computer literacy, legal aspects of medical and care ethics, and human relations.
Becoming a Healthcare Advocate
Another essential role of the program is that it helps the College support students who want to get into the field of health care but have not yet been accepted to a limited-access program. It is also an excellent option for students who have started a college degree and want to change careers.
Megan Woods' ultimate professional goal is to become a radiologist or ultrasound specialist. She recently applied to the Diagnostic Medical Sonography Technology (Ultrasound) program and it's waiting for acceptance. Through her advisor, she discovered the Health Navigator program and chose to pursue that degree meanwhile. "Enrolling for this program is allowing me to pursue a more meaningful degree in the Health Sciences other than just a general Associate of Arts, and it's a great way for me to get started in the field," she explains.
Megan says that once she realized she could complete several pre-requisites for other degrees she is interested in while completing the program, she knew this was the perfect option. "The perk of pursuing this degree is that it gives you an open window of opportunities to pursue, and it allows you to try different paths before settling on a particular one," she says. Megan plans to continue her education by pursuing a bachelor's degree in the future.
According to the U.S. Department of Labor, job prospects in the field are expected to increase 13 percent faster than average throughout the next decade, projecting Health Navigators as a hot job in the Health Sciences.
You can take the first towards becoming a health professional by enrolling at Broward College. Explore the Health Navigator career path today.
Associate Degree
Career
New Program
Broward College Students