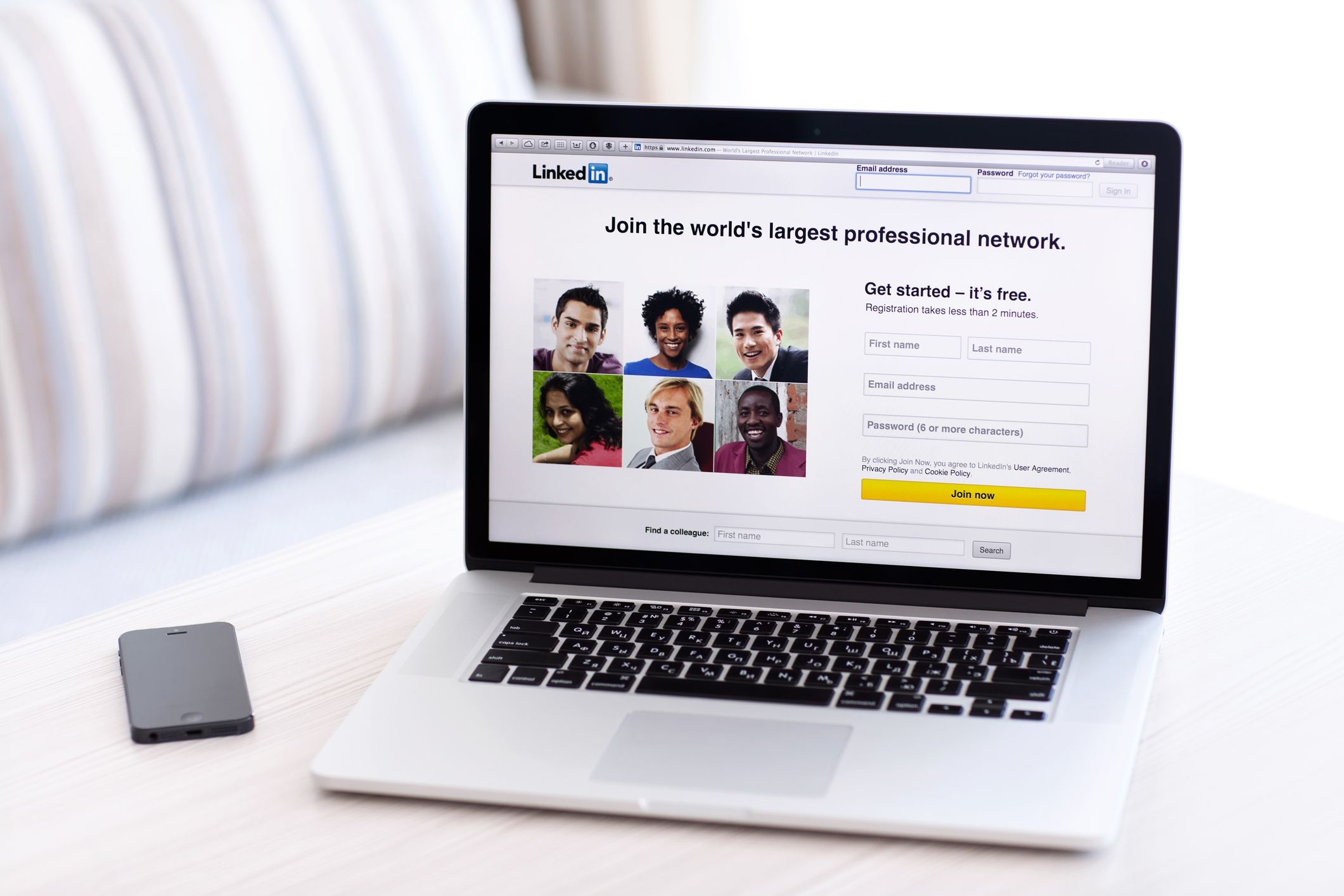 What You Should Know about the Social Media for Professional Success – LinkedIn
Tips

| 15 March 2021 | 3 min read
Want to know one of the biggest keys to professional success? Networking. Whether it is face-to-face or on an online platform, meeting people and making personal connections remains at the top of the list when it comes to how to land your dream job. Yes, strong knowledge and skills, among other aspects, are also critical, but what is it worth if people don't know how good you are at what you do?
Among the sea of social networks available today, LinkedIn is one of its kind. It is meant to connect people, but not in the way Facebook, Instagram, or even Twitter do. The first thing to note is that whatever you post on those platforms does not have a place on LinkedIn,  says Fortin Jean-Pierre, district director, Career Services.
"This is a professional networking platform. This is a place for your professional image, your brand. It should be used as a resource to help you grow in your career," says Jean-Pierre.
Jean-Pierre and his colleague Johnae Mann, senior specialist, Workforce Education, experts in Career Development shared their tips and inner knowledge of the network and how to make the most of it.
LinkedIn Etiquette
"Linked In is an elevated level of social media for business and professionals," says Mann. As such, there are three effective tips to building a solid profile:
The power of an image – Use a professional headshot as your profile picture. Make sure that you look your best and wear professional attire.
Impact with your words – Even though it is a professional network, it's important to make yourself approachable, and the best way is through a memorable bio and tagline. Make sure you use non-generic words and that your language always remains professional.
What makes you different? – LinkedIn is meant to be an in-depth look at your resume, so make sure you expose what makes you unique. From any skill training and certifications to your community involvement.
According to Mann, the starting point to building your profile on LinkedIn should be your resume. The challenge lies in finding the balance between building your personal brand without making it dull. "The balance is there, and once you're on the platform, you realize it is not difficult to find it."
However, as with any social network, there are always dangers. A word of caution from Mann is to be aware of the people that seek to connect with you. "There are solicitors in LinkedIn. You should be aware that while there is a Premium membership that you pay for, you don't have to send money to anyone. Sadly, a lot of your personal information can be on display which is why you should be careful."
Build your Network
Networking is your most valuable tool, and who you know and connect with matters. "LinkedIn connects you to people who are in your field of interest, already have experience in the industry, and can help you make critical connections with prospective employers," says Jean-Pierre.
Both Jean-Pierre and Mann recommend building a network that consists of your peers, colleagues, professionals you look up to, and community organizations.
The Power of the Platform
According to LinkedIn's data, individuals who have a comprehensive profile are twice as likely to land a job interview. Having at least one connection at a target employer increases your chances of landing a job by six times. It's also nine times more likely to get the job if you secure a formal referral on LinkedIn. Lastly, your profile views can increase by 17 times if you have at least five skills listed. 
In addition to making professional connections, LinkedIn also features a job board, allows you access to pools of hiring in your field, and the opportunity to complete courses and certifications you can add to the list of skills on your profile. 
"Even if you feel comfortable where you are professionally, you should never be complacent and always maintain a good online presence. If I google you and can't find you, it is a bad thing nowadays," says Mann. "Not having a presence on the platform is only hurting you."
Jean-Pierre encourages individuals to use LinkedIn to share current achievements, even if you're not job-hunting. "It's not about bragging; it's about showing the value you bring to your organization by showcasing the great things you do, highlighting your capacity to bring innovation and effective practices. Show how committed you are to your professional growth."
Are you ready to build your network? Are you looking to polish your current profile? Career Services hosts a monthly workshop free of cost for students to help you create a powerful presence on LinkedIn. Join their next LinkedIn workshop on April 6, 2021. For more information, visit their Facebook page Broward College Career Services.
Workforce Education
Jobs
Job Opportunities
Broward College Students