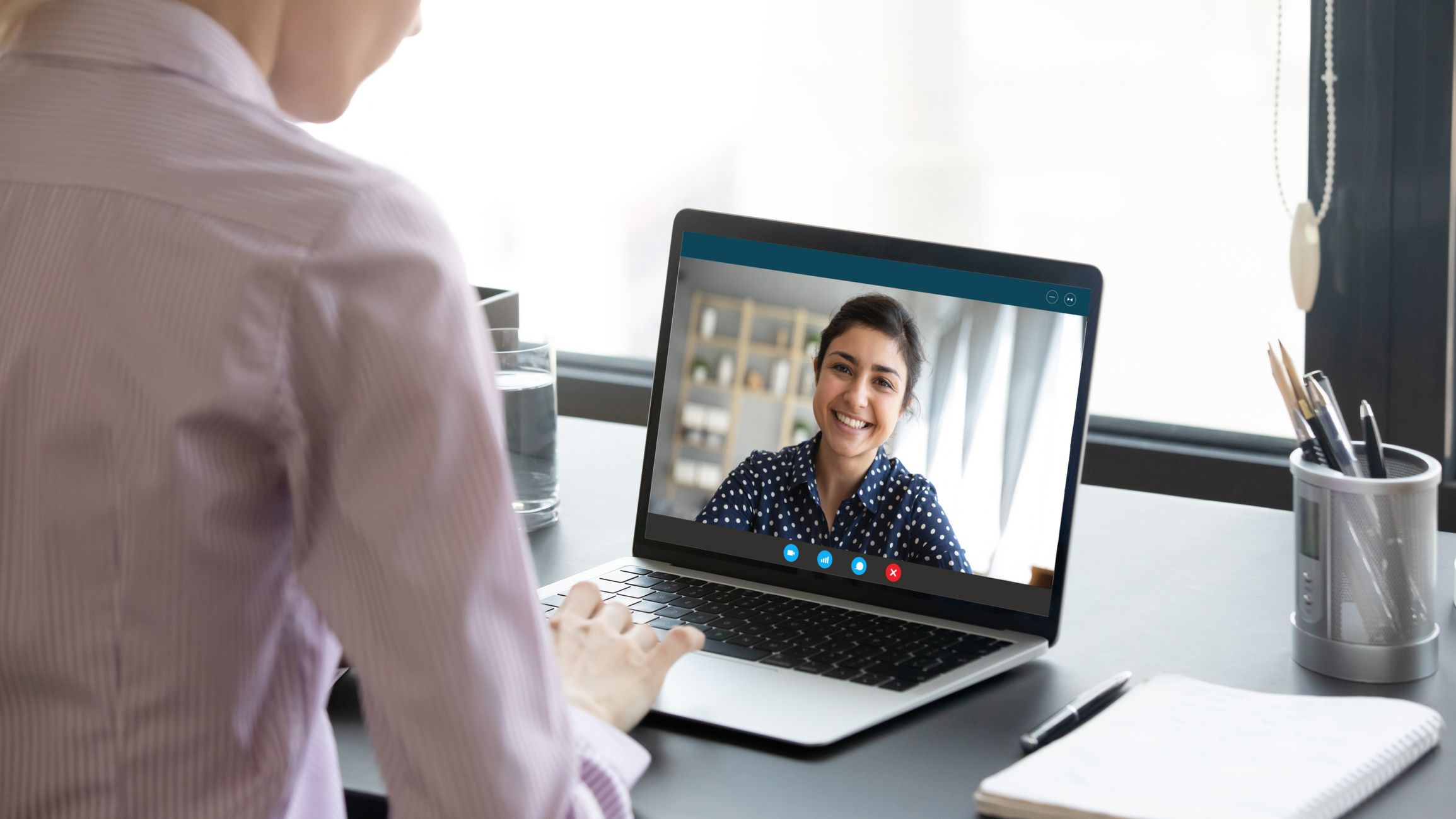 Coping with COVID: How to Nail your Virtual Interview
Tips

| 11 March 2021 | 1 min read
Despite the COVID-19 pandemic, Broward College continues to provide resources for students, faculty, and staff to succeed both academically and professionally. Since COVID-19 began to take a toll on the community a year ago,  job interviews have been predominantly virtual. To land employment these days, job seekers must make the most out of their online interviews.
Fortin Jean-Pierre, District Director of Career Services, and Brittany Valera, Lead Coordinator of the Career Center, offered pearls of wisdom designed to nail a virtual job interview.
Plan to Impress
According to Jean-Pierre and Varela, preparation will convey professionalism and motivation and ensure a strong performance. Below are steps they advise you to take before a virtual interview.
Utilize InterviewStream through the Career Service Center: InterviewStream is an online platform that stages mock interviews to help job-seekers become comfortable delivering concise answers from some 7,000 interview questions.
Test your Technology: Ensure all equipment works efficiently. Review your computer settings to ensure you have access to popular platforms used to conduct virtual interviews, such as Zoom and Microsoft Teams, to avoid connectivity issues during the call.
Create Insightful Questions to Ask: Valera recommends asking questions at the end of the virtual meeting. "I advise to have three questions prepared: one about the company, one about their expectations of you, or clarifications of anything discussed, and one about next steps," she said.
Tips on Etiquette
Maintaining a professional demeanor is extremely important during a virtual interview. Manners should be displayed, if not precisely the same, as they would be in-person.
"Use your own discernment to decide what would be appropriate to any interview," said Jean-Pierre. "Minimize your distractions and sit in a quiet spot with little to no background noise."
Properly addressing each panel member at least twice during the interview conveys respect. Greet and thank everyone individually —at the beginning and culmination of the interview.
Lastly, dress in professional and well-kept attire. Long-sleeve, button-down shirts, ties, blazers, and modest dresses are all suitable for interviews.
Good luck!
To access the Virtual Career Services Center, click here: 
http://bit.ly/3t0qaoa
students
Jobs
Job Opportunities
Broward College Students
Student Support