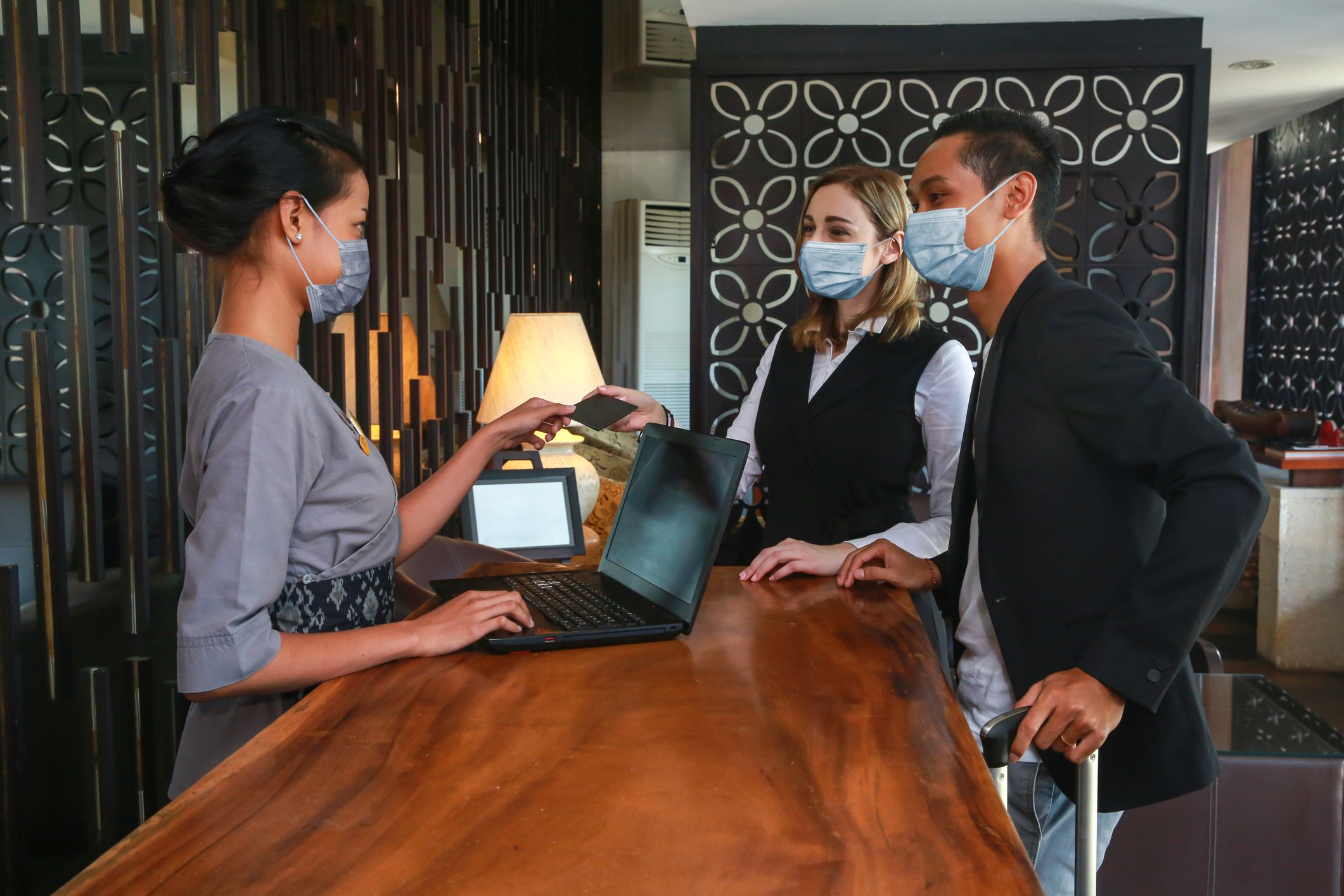 Groundbreaking Agreement Between FIU and Broward College Calls to Future Hospitality and Tourism Professionals
News

| 28 April 2021 | 3 min read
Broward College students in the hospitality and tourism industry now have the opportunity to earn credits towards a master's degree while pursuing a bachelor's degree. The College and the Chaplin School of Hospitality & Tourism Management at Florida International University (FIU) have entered into a partnered to allow students  to obtain both degrees simultaneously.
Through the 4+1 program Combined Bachelor's and Master's Program, students can complete their bachelor's degree in Supervision and Management at Broward College while also earning credits towards their master's in Hospitality and Tourism Management at FIU. Students at Broward College will be simultaneously enrolled in both schools and can choose to take up four pre-selected graduate-level hospitality courses at the Chaplin School. As a  result, once they complete their bachelor's degree at Broward College, they will only need an additional 21 credits instead of 33 towards their master's degree.
"This agreement is the first of its kind with FIU," said Paul Moore, dean of academic affairs, North Campus, and Business and Management pathway at Broward College. "The reason this is so groundbreaking is that students are getting a two for one, meaning that they are knocking out a full term of graduate work while working towards their undergraduate degree. It's truly revolutionary."
A Bright Career
Despite the impact of the COVID-19 pandemic, the hospitality and tourism industry is currently on the road to recovery, with a market outlook that forecasts a 26 percent growth, higher than the average for other careers. A projection reflected in the Employment Outlook Survey conducted by Manpower Group.  Hospitality and tourism remain as one of the most promising career paths, particularly in Florida.
"Now it's the time to grab your future by the reins. This an industry that is in full recovery and will have a booming job market once again in the foreseeable future. With the pandemic, people are over being at home, they want to get to exploring the world, set out in cruises, and travel. This is the time to be ready for those jobs that will be back in full force," says Moore.
The Broward College and FIU program will set students on the fast track towards meaningful and rewarding job opportunities in the sector. "The best part is that students that take advantage of this opportunity will be viable candidates for mid-level job positions coming in the door. Forget about entry-level," adds Moore.
How Does it Work
The transfer agreement is open to students pursuing a Supervision and Management bachelor's degree at Broward College.  This is one of the most popular among students in the Business pathway. The program is offered to both full-time and part-time students and prepares them to assume managerial roles in the public and private sectors. Graduates of the program will have acquired and perfected management, finance, marketing, operations, and strategy skills.
To further expand career opportunities for the students, the master's program at FIU will build upon the skillset and knowledge and allow them to pursue a general hospitality master's or focus on real estate, revenue management, or mega and large scale events. Graduates of the renowned Chaplin School are highly regarded for their relevant education and high level of skill.
Get Started Now
The 4+1 program is open to students currently pursuing a bachelor's in Supervision and Management at Broward College that have completed at least 75 credit hours and have a 3.2 or higher grade point average (GPA). Students are encouraged to apply for the program during the first semester of their senior year at Broward College. They must complete a 4+1 program application to be approved by Moore and Dr. Michael Cheng, dean of the Chaplin School.
The program is set to begin in fall 2021, and applications are now being accepted. For more information on how to apply, students can visit
go.fiu.edu/fiuhospitality4plus1
or contact dfoligno@fiu.edu.
students
Bachelor Degree
Career