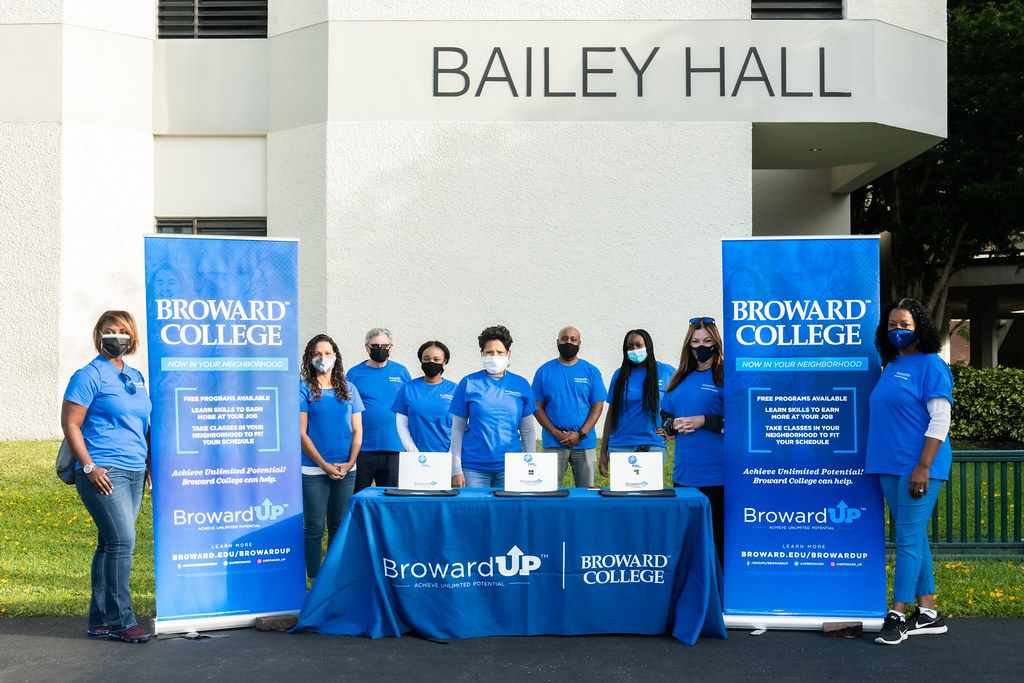 Job Corps Scholars Program Aids Broward's Youth Soar to Success
News

| 13 April 2021 | 2 min read
Broward College is ready to launch the new Job Corps Scholars program this summer. Funded through a $1.1 million, two-year grant from the U.S. Department of Labor, the program will support 80 young men and women across Broward County to pursue post-secondary education. Broward College is one of 26 higher education institutions to receive the grant.
Each student will receive up to $3,600 to cover the fees for any short-term program that can be completed in 12 months or less, including Rapid Credentials, industry certifications, and technical education. The grant will also give an allowance to students for books, transportation, food, clothing, and specialized career training, and personal and employment counseling. Students will have the opportunity to work one-on-one with a success coach and an employment specialist.
A parallel program, Get REAL!, is already up and running at the College and has helped dozens of students achieve their higher education goals. Olivia Sarson, director of Get REAL! Project Grant is also at the forefront of the Job Corps Scholars program.
"Both programs have a similar outlook on who they seek to help and how. It's safe to say that their eligibility criteria are quite similar, and they provide most of the same resources and support to our students. The only difference really is that Job Corps seeks to get students into the workforce faster by supporting them through short-term programs. Get REAL! funds programs anywhere between 12 to 48 months, allowing students to complete their associate degree if they wish," explains Sarson.
A Great Deal
Students who qualify for the Job Corps grant are allowed to co-enroll. What it means is that they can also apply for the Get REAL! Grant should they wish to continue their education upon completion of their short-term program.
"Most of our students have an immediate need for employment, so it's beneficial for them to pursue a short-term credential to secure that employment so they can go on to focus on pursuing a long-term degree if they wish," says Sarson. "For example, a student who wants to pursue nursing or some other health care career can take advantage of the Job Corps program to pursue a short-term certificate, and then we can help them get their degree through Get REAL!. It's truly an awesome opportunity."
Do I qualify?
The grant is available only to youth of 17 to 24 years of age who are not currently enrolled at Broward College. The grant is focused on helping at-risk youth, especially within Broward UP zip codes 33023, 33069, 33309, 33311, 33313, and 33319, who face socio-economic barriers and other challenges that prevent them from pursuing higher education.
"We are hoping to identify at least a group of 40 students in our county that have the determination and passion for pursuing post-secondary education but are unable to do so due to various sets of challenges and obstacles," says Sarson. "The grant aims to provide support for those specific challenges."
The Job Corps Scholars can help you overcome the barriers towards your educational goals. To learn more about the program, what it entails, and how to apply, you can get in touch with Olivia Sarson at
osarson@broward.edu
. 
Broward UP
Workforce Education
Rapid Credentials
Job Opportunities
Local Residents
New Program
Broward College Students