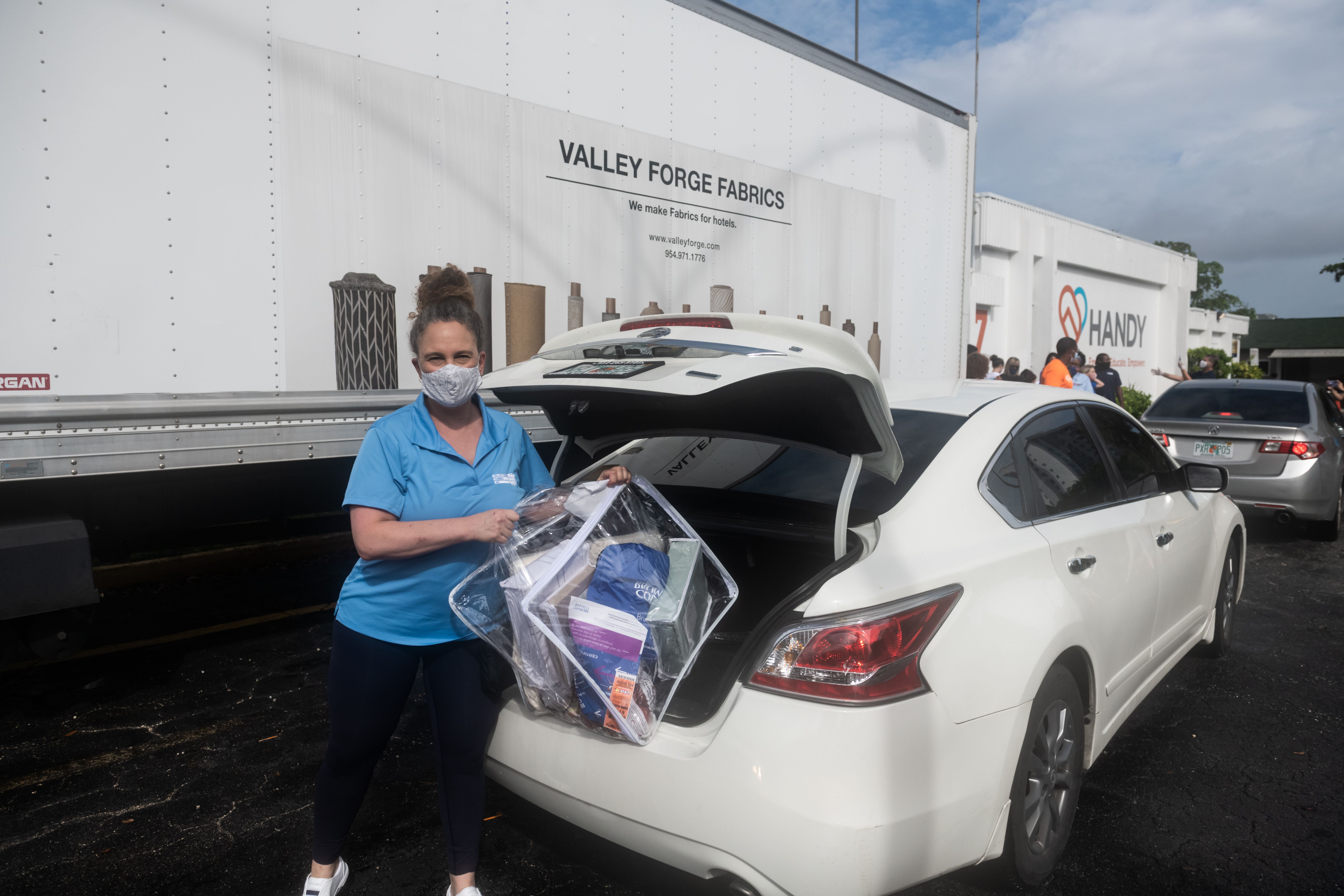 Valley Forge Fabrics Joins Forces With Broward College to Protect Students and Employees From COVID-19
News

| 24 May 2021 | 1 min read
With personal protection equipment being essential to preserve health and safety during the pandemic, Broward College has been heartened by the number of organizations across the community that stepped up to help students, faculty, and staff. Among the latest efforts, Valley Forge Fabrics donated 8,000 masks and 5,600 face shields in April to the Broward College Foundation to support those who are on-campus.
"Valley Forge is privileged to partner again in 2021 with the Broward College Foundation," said Diana Dobin, CEO and chief sustainability officer at Valley Forge Fabrics. "We admire the Foundation's focus on recognizing students and their families as individuals by identifying the needs within that community. We appreciate the opportunity to work with them like a family—making an impact on health and comfort together." 
Based in Fort Lauderdale, the supplier of decorative fabrics for the hospitality industry first teamed up to fight COVID-19 with the Broward College Foundation in July 2020. Following an initial donation of KN95 masks, Valley Forge and Broward College again joined forces with the College through Broward UP in October to distribute "Bed in a Bag" kits inclusive of a sheet set, duvet cover, a blanket or pillow, and a KN95 mask to 150 Broward County families at a drive-through hosted at HANDY (Helping Abused Neglected Disadvantaged Youth) headquarters in Fort Lauderdale.
The College has received more than one million pieces of PPE valued at around $500,000 through various donations. In addition to Valley Forge Fabrics, Medical Supply, V12 Health, and American Textile and Apparel provided KN95 masks, face shields, nitrile gloves, disposable isolation gowns, and cloth face masks. The donations have been used in different capacities ranging from supporting students in clinicals and labs, taking classes in-person to protecting employees who work on campus.
The Broward College Foundation believes providing opportunities for education is crucial to the future of our community. Learn more.
Community Partnership
COVID-19 Support