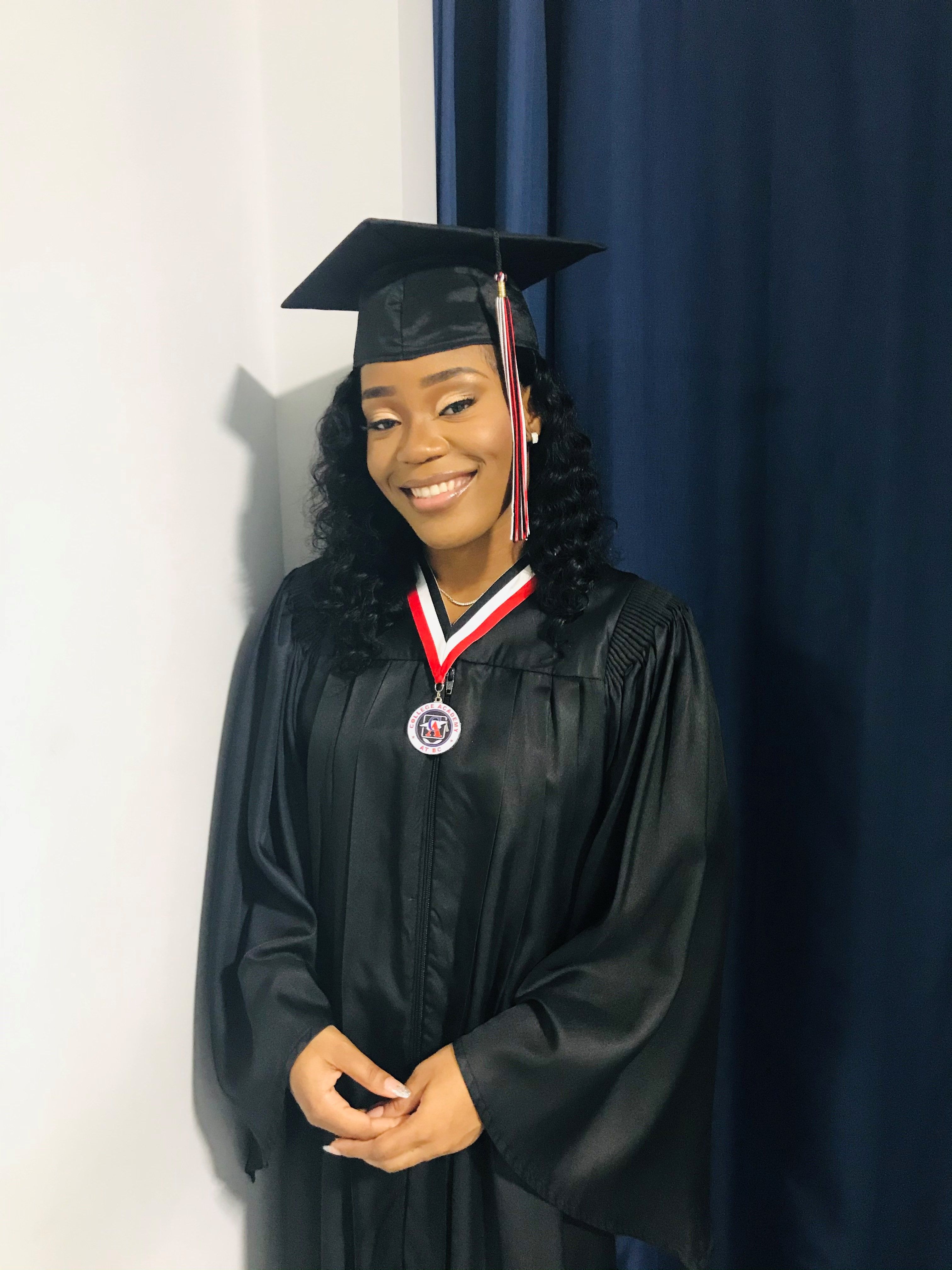 College Academy Students Take Unconventional Path to Graduation
People

| 08 May 2021 | 2 min read
Don't call her a traditionalist by any means. When Keshia Stvil was in sixth grade, she came home from Plantation Middle School and told her mother she wanted to play the trumpet.
"My mom said, 'Oh, that's not really an instrument that women play," said Keshia. "I never looked at the trumpet as a male or female instrument. To me, it was just an instrument that anyone can express themselves through."
Forever the visionary, Keshia continues to demonstrate that pioneering spirit. In May, Keshia will earn an associate degree from Broward College before she officially receives her high school diploma from College Academy at Broward College. Academically talented or gifted students like Keshia enroll in the College Academy at Broward College, a two-year program that prepares its graduates for upper-division college admission and studies by accelerating their high school experience. As a result, the 18-year-old will continue pursuing a four-year baccalaureate degree with more than 60 college credits already under her belt.
Keshia entered College Academy during her junior year in high school, excited about the opportunity to earn real college credit but anxious about how she would fit in her new surroundings.
"When I came into the program, I was a bit nervous," said Keshia. "I'm coming from a traditional high school at the age of 16, and I'm on the Broward College campus with other college students – that's big. This was my chance to be responsible, and I knew I could handle it."
Like Keshia, her classmate, Zakariyya Aziz, enrolled in the College Academy at Broward College before his junior year of high school. He relished the experience.
"I met many professors who were truly passionate about their subject and exceptionally committed to their student's success," said Zakariyya, who will not only graduate from Broward College with an Associate of Arts, he will do so with a National Merit Scholarship that will cover the cost of tuition at any public university in Florida. "Since this was my first time as a college student, being in this environment will help me make the transition to higher education a lot easier."
Make a Difference
To her credit, Keshia was also awarded a scholarship for $76,000, which she can use toward a nursing career. Keshia dreams of the day she will be a certified nurse midwife, stepping in for OBGYNs throughout a woman's pregnancy right up until birth.
"It's my passion," said Keshia. "I've always loved babies and gravitated to children. I'm also aware of the health care issues facing women and how many women, especially women of color, lose their lives. For me, being a woman who is part of a minority, being in that position will help me make a difference."
As the first in her family to graduate from college, Keshia is already making her mark. Her mother left Haiti and arrived in the United States in the early 2000s to live with a relative. An only child, Keshia remembers pestering her mother to give her a baby sister. If all goes well, Keshia will be helping other women bring life into the world. She is grateful to be a heartbeat closer toward that goal – albeit a little unconventional than what her high school classmates may have expected.
"I have so many emotions," said Keshia. "One is gratitude. Seeing my name up there during the virtual ceremony will mean so much. It's such an accomplishment. I'm both happy and relieved."
Academically talented or gifted students can accelerate their high school learning experience and, at the same time, earn credits toward a college degree when they enroll in the College Academy at
Broward College
.
Here's how
.
students
Empowerment
Broward College Students