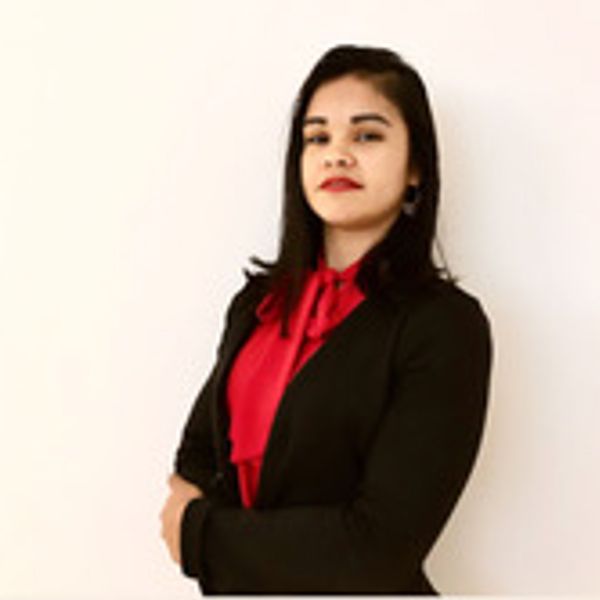 Alive and Kicking! Emergency Brain Surgery Can't Keep Burgeoning Businesswoman Down
People

| 08 May 2021 | 3 min read
The research paper had her stressed, so she tried her best to reason, but the sharp pain felt like more than an ordinary headache. Genica knew it was better to get off the treadmill at her fitness center, go to the restroom, throw some water on her face and walk home. Once she reached her condominium in Miramar, she took a pain reliever and, shortly after that, vomited. In a panic, she called her boyfriend, who came home from work and rushed her to a hospital.
Genica cannot forget that afternoon in June of 2020, but she cannot remember much of that day either. What she does know, she was told by her boyfriend, doctors, and nursing staff after she regained consciousness more than 24 hours later at Memorial Hospital in Hollywood.
 "A neurologist came into my hospital room and told me I had a brain aneurysm—a rupture," said Genica Da Silva Rosa, before pausing to keep from crying. "Blood had covered my brain. I couldn't have survived without surgery."
Life-saving surgery would have been enough of a happy ending if the 26-year-old Broward College student had been willing to close the book on such a "horrible experience." On the contrary, Genica chose to borrow a page from her mother and work even harder to realize her dream of becoming an international businesswoman.
No one needs to remind Genica of things anymore. She is fully aware she will graduate from Broward College in August with an associate degree in Business Administration. It is also quite clear to her now what it took to get here: 18 painful, lonely days at the height of the pandemic in intensive care to allow for her swollen skull to heal, a grueling rehabilitation that included a second major surgery to treat congenital heart disease, a return to coursework against doctors' orders, and the grit handed down to her by a single mother, who worked as a maid to make sure Genica and her two sisters had enough food on their table.  
"My mom and step-father are the reason I'm here. Everything in my mother's life was hard, but she always fought for me," said Genica, who spent a great deal of her childhood living with her grandparents in Brazil, while her mother forged out a living for them "doing work that no one wanted to do."
Pushing Against the Odds
Since arriving in the United States in 2018, Genica has proven to be strong enough to fight for herself. It would have been easy for her to call in sick after doctors, while operating on her brain, learned that Genica would require another operation in three months to open a closed aorta. Instead of taking a semester off to relieve pressure on her brain and prepare for heart surgery, she returned to classes in the summer.
"I didn't tell anyone," said Genica. "I had really bad headaches when I would sit in front of my computer, and I couldn't remember what I studied. I did not know if I was ever going to be 100 percent better."
To stay on track and graduate, she returned to online classes two weeks after enduring successful heart surgery in September 2020. But that was not enough for Genica, who wanted more than just a classroom experience. So, she got involved with other students, volunteering with them to distribute food offered through the College's Weekly Food Distribution program to those in need and helped with preparations for virtual graduation in the winter.
She embraced student life, the interaction, the joking, laughing, and planning with others. Her outgoing, positive attitude was contagious. Eventually, Genica was named a student government campus president, which entails addressing her own graduating class, speaking before her classmates and her mother, who will be streaming the ceremony a continent away.
All's Well That Ends Well
Although Genica no longer wants to relive memories, perhaps, she will tell them about her present condition and the headaches she still has when studying or the walks she takes around a lake to relieve pain because her doctors no longer allow her to visit the gym where it all started. Above all, she knows she will share how excited she is to be transferring to Florida International University to pursue a bachelor's degree in Business Administration in the fall.
"To be alive, I am so grateful for that," said Genica. "Sometimes it's hard, but I have to adjust my life and live with the pain. There's too much out there waiting for me." 
Whether you want to start a business or, perhaps, lead a multi-national division, you will need a strong, well-rounded foundation. Developing a plan starts with a wide range of
business degree and certificate programs
at
Broward College
.
Empowerment
Broward College Students