Family Approach Guides Minority Males to Graduation
People

| 07 May 2021 | 2 min read
College life had become a lot like washing his hair – lather, rinse, repeat. Once he finished classes at Broward College, Wolf Charles would go to work at his campus job and then head to his home in Fort Lauderdale. It was a routine he repeated each day until a classmate introduced him to the Minority Male Initiative (MMI), a Broward College strategy that provides students with the support they need to complete their post-secondary education goals.
"That was the cycle I was on," said Wolf, who will graduate from Broward College this summer with an Associate of Arts with a focus in Biology. "College life was really boring. When I got involved with the Minority Male Initiative, all the resources available to me started to open up."
In no time, Wolf was gaining support from both faculty mentors and student peers, developing leadership and life skills that would enhance his college experience and networking with professionals away from campus.
"The speakers were the same race as me who were telling their stories," said Wolf, recalling a trip to Tampa for the annual Black, Brown, and College Bound Summit, which addresses a lack of student success in the areas of persistence, retention, and graduation for all students and, in particular, African American and Latino males. "They inspired me. They were all successful, and I could look up to them for what they did. Their path was hard, and my path is, too."
A graduate of Boyd Anderson High School, Rodzinski Hyppolite was enrolled in the Broward College Honors College when he stumbled upon an MMI meeting. He was pleasantly surprised by the diversity of opinions he uncovered.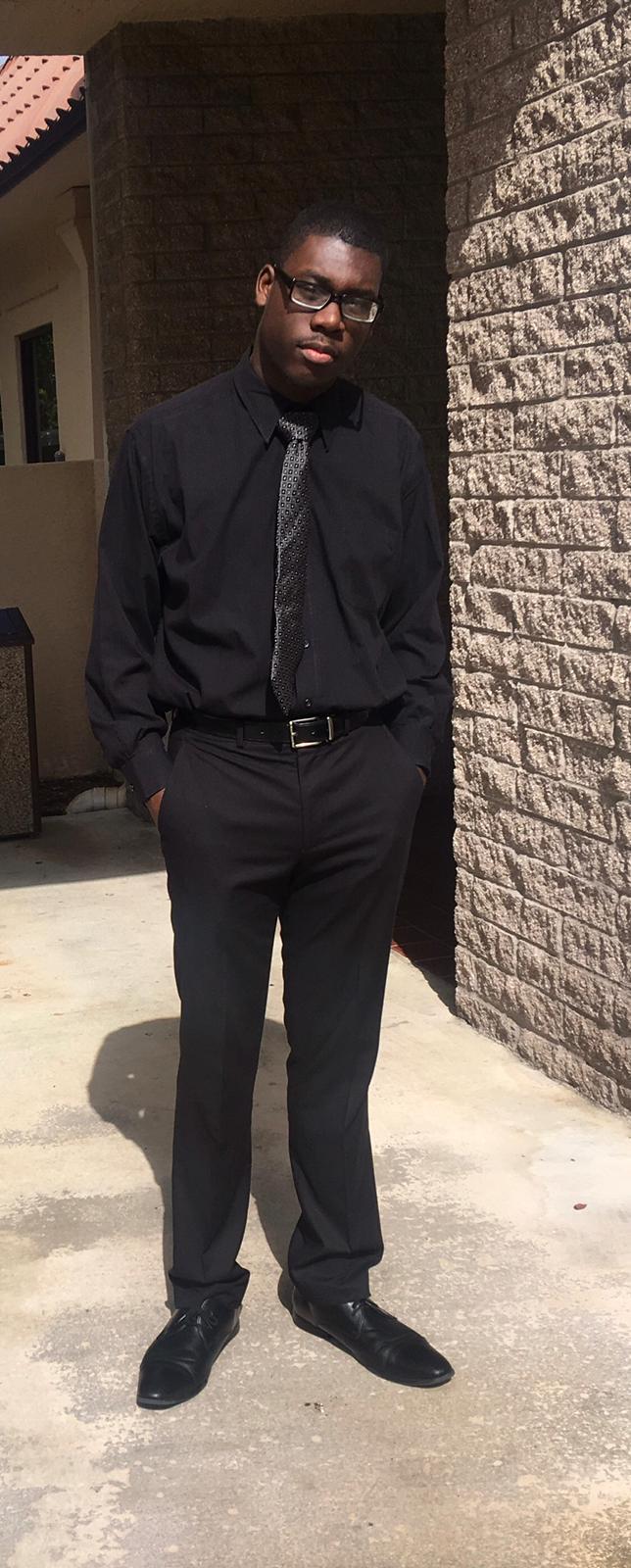 "It was cool," said Rodzinski, who will take advantage of his associate degree in English and several scholarships to transfer to Florida Atlantic University, where he will continue to craft a career in writing in the fall. "It was like a barbershop. We could talk about anything. From social issues to financial responsibilities.  Anything and everything."
Faculty Advice
While MMI members learn from each other, they also benefit from access to faculty mentors who share career possibilities. Born and raised in South Caicos, Lucas Pierre was only a couple of years removed from his arrival to the United States when he started meeting each month with Dr. Lewis Pentzke, an assistant professor of Information Technology who took him under his wing.
"Dr. Pentzke made me aware of all the opportunities, such as Amazon AWS Certification, recommended specific courses, workshops, and additional academic advisors," said Pierre, who, in between classes and his off-campus job, serves as a peer academic leader for MMI colleagues.
Pierre credits the professional feedback he received with helping him to narrow his choices within information technology and specialize in database management when he returns to Broward College in the fall to pursue a bachelor's degree.
MMI members take pride in the support they provide each other. But, helping people comes naturally to Wolf Charles. When he talks about his MMI "family" the big smile on his face betrays his altruistic nature.
"I have the perfect smile according to my dentist," said Wolf, who hopes to enroll at the University of Florida to become an orthodontist. "I never needed braces because my teeth are perfectly straight. I want to help people with their confidence and make them feel better about themselves."
The
Minority Male Initiative
is making a difference in the lives of
Broward College
students who face unique obstacles toward completing academic and career goals. See what faculty mentors and peer support can mean for you.
students
Empowerment
Broward College Students