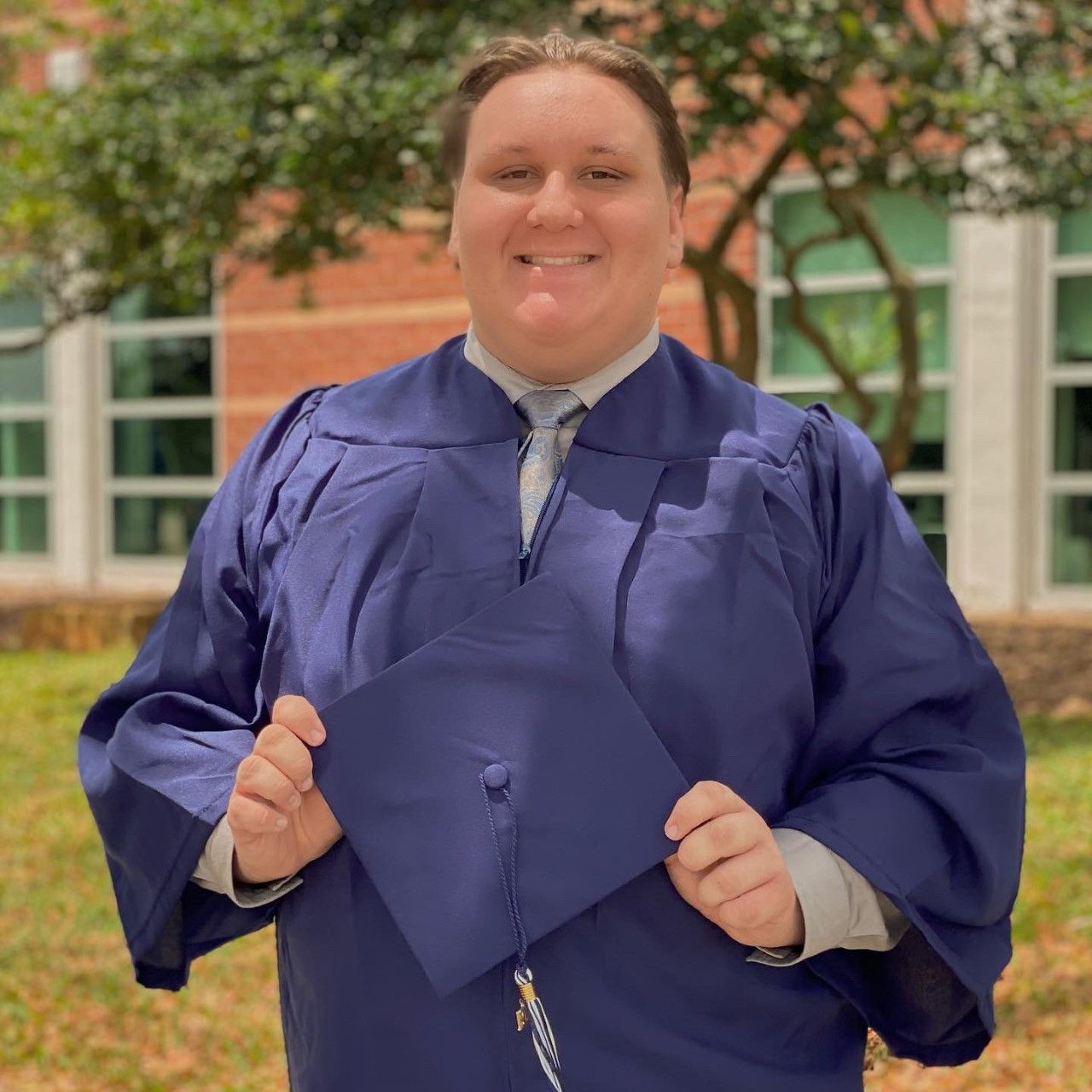 Striving for Greatness – Noah MacDonald Graduates as Semi-Finalist for the Prestigious Jack Kent Cooke Scholarship
People

| 06 May 2021 | 3 min read
At 20-years-old, Pembroke Pines native Noah MacDonald is well set on the path towards a bright future. He is graduating this spring with an Associate of Arts and will move on to the University of Central Florida to pursue a bachelor's degree in English Literature. But, Noah will readily tell you that his experience at Broward College has provided more than academics. Noah, who identifies as a gay man, believes he was offered the confidence to embrace his identity, the tools to build his skills. The Jack Kent Cooke semi-finalist believes anything is possible when you are offered the necessary support and seize opportunities. 
Unafraid of challenges and hard work, Noah has been a full-time student for the past two years while also actively participating in several extracurricular activities, even during the COVID-19 pandemic. From his freshman year, thanks to the guidance of Dr. Billy Jones, assistant professor of English, Noah was introduced to the buzzing world of Student Life. He joined the Distinction Society under the advising of Dr. Jones, became a Student Ambassador, later a work-study for Student Life, and participated in the Safe Place club, which focuses on mental health. 
Setting Priorities 
During his time as a Seahawk, Noah juggled responsibilities inside and outside the classroom by determining his priorities. He went from investing his time in TV shows and books to managing five college courses each term as well as the demands of the three student organizations to which he was committed. 
"I won't lie, it was overwhelming to have all that responsibility on top of the schoolwork. But I wanted it that way. I knew that this was a sacrifice I was willing to make for myself and my future because going to college is something you do on a limited time frame, so why not give it your all?" he says.  
A Prestigious Opportunity 
And the hard work and dedication paid off. Noah was encouraged by Dr. Jones to apply for the prestigious Jack Kent Cooke scholarship, which awards financial support to high-achieving students who show determination and commitment towards their educational goals. He was announced as one of 406 semi-finalists out of a pool of over 1,500 applicants nationwide.  
"Regardless of what happens next with the scholarship, I am incredibly honored to have made it this far. It means I'm on the right path, and this is a huge opportunity for me to continue my education since I plan on going on as far as possible. I want to make it through a doctorate," says Noah. 
Proud of Who I Am 
Identifying himself as a gay man, Noah is also proud to be a part of the LGBTQ+ community. While he had the support of his family, who encouraged him to be who he is, dealing with his peers in high school was not an easy task. "High school is its own entity. Even if I was proud of who I am and proud of my identity, it was rough to deal with my peers and their inability to accept or at least respect who I am," he says. 
But things changed for the better once he graduated and enrolled at Broward College. "It was a huge difference once I started at Broward College. It was incredible to see how accepting everyone was here, but more than that, I found a strong support network that made me feel safe, and I finally found a place where I felt I belonged." 
As his time at Broward College comes to an end, Noah reminisces of the rewarding journey as a Seahawk.  "I loved every single minute of my time as a student here at Broward College. I learned so much beyond the classroom and the relationships I built with my peers and the faculty; I know they will be everlasting," he says. "I don't know what the future holds, but I know that I will continue to work hard towards my goals regardless of any challenge in my life." 
A bright future awaits you. Get started towards the career of your dreams at Broward College.
students
Associate Degree
Broward College Students