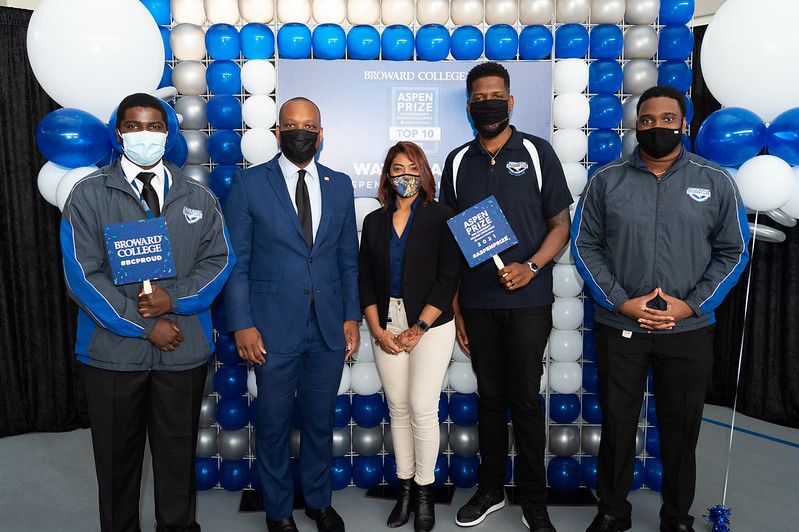 We Did It Again! – Broward College Named Finalist with Distinction for 2021 Aspen Prize
News

| 20 May 2021 | 3 min read
Broward College is a Finalist with Distinction for the 2021 Aspen Prize—the second-highest ranking awarded by the prestigious Aspen Institute. This is the second time the College has earned recognition as a Finalist with Distinction -- the first was in 2017 -- and the fourth time the College has been named a Top Ten institution since it was launched in 2011.
The announcement was made during a virtual ceremony, Tuesday, May 19, that attracted more than 1,000 viewers. At Broward College, around 60 people, including leadership, faculty, staff, and community partners, gathered for a watch party at the Gymnasium on the Judson A. Samuels South Campus.  Along with the recognition, Broward College was awarded a $100,000 prize.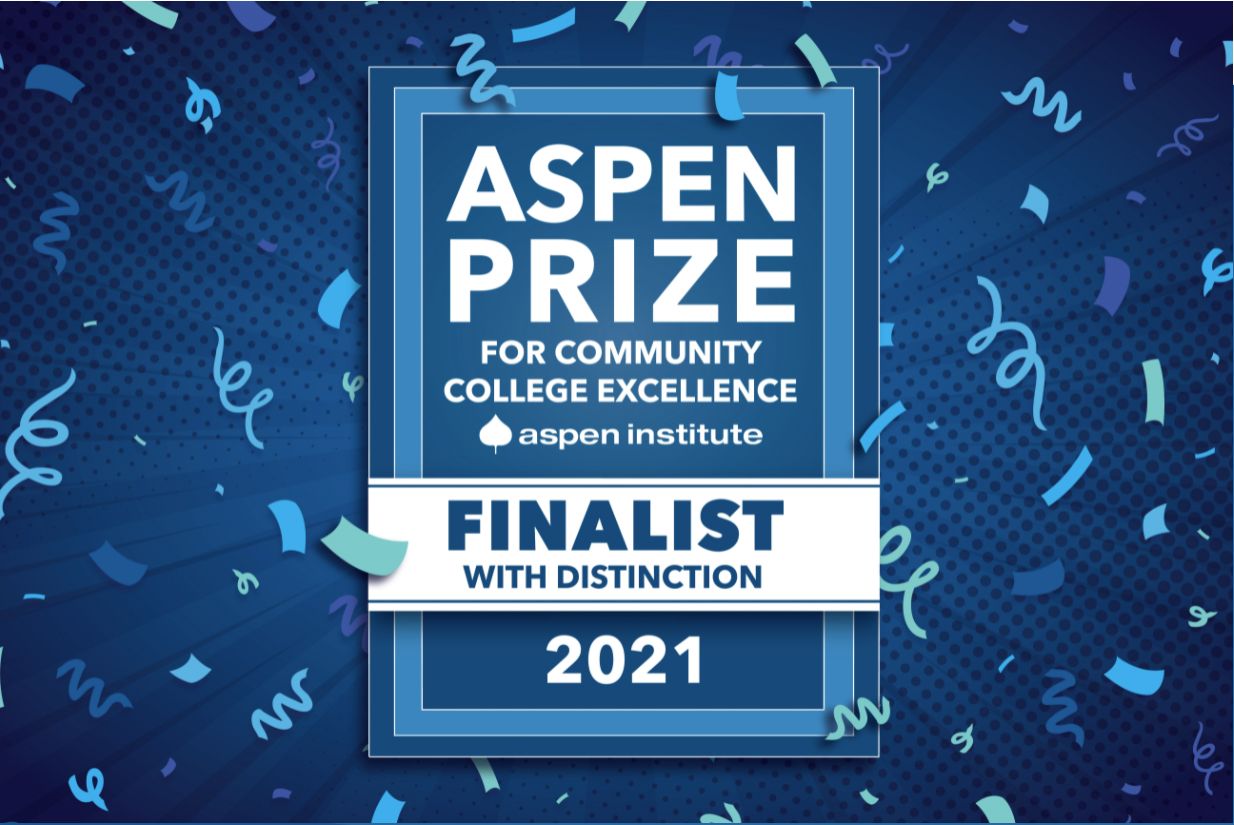 "This recognition as a Finalist with Distinction is a community prize," said Broward College President Gregory Adam Haile, J.D. "Thanks to our trustees, faculty, staff, donors, and partners in the public and private sectors who support our work. Of course, our highest praise goes to our students – this is their achievement. Getting better as an institution means serving our students in the greatest way possible, and the Aspen Institute helps us and inspires us on this mission."
Bertram King, a Student Life representative from North Campus who exemplifies Broward College's efforts to support its students, attended the watch party and was thrilled by the announcement. 
"I am one of those first-generation students, from a low-income neighborhood, raised by a single mother along with my three siblings," he said. "I'm 36-years-old and, amid the pandemic, I lost my job. I also found out my wife was pregnant and diagnosed with Lupus. I was unsure of what to do, whether I should continue to pursue my degree or not. But I was inspired to persevere through all the challenges I was facing thanks to the commitment and support I received from the outstanding faculty, staff, and peers at Broward College. I'm proud and glad I chose this institution because I wouldn't have graduated this semester without the help I received both inside and outside the classroom."
Honoring our Best Practices
The Aspen Institute College Excellence Program selected Broward College from among 1,000 community colleges in the nation after an 18-month review process to assess performance in six areas: teaching and learning, certificate and degree completion, transfer and bachelor's attainment, workforce success, equity in access and success for students of color and students from low-income backgrounds, and leadership and institutional culture.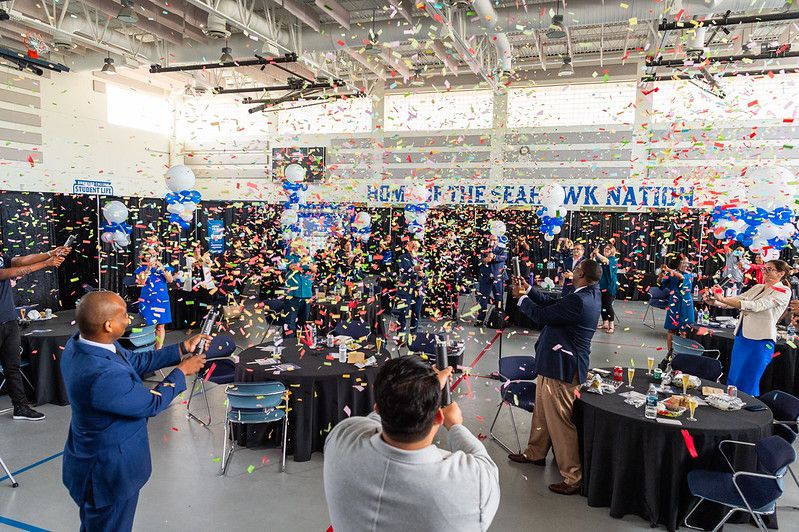 In evaluating its practices, policies, and leadership, Broward College was praised for its relentless drive toward expanding access to post-secondary education, building strong community partnerships through Broward UP™, and enhancing its advising approach. "Through partnerships with local government and nonprofit organizations, Broward UP provides free workforce training, career advising, and other student supports in communities with high unemployment, high rates of poverty, and low educational attainment. The short-term credentials lead to in-demand jobs, offering a viable path out of poverty for thousands of individuals," notes the Aspen Institute in an article honoring the College's best practices.
Broward College was also highlighted for its guided pathways model, its priority-based budget process through which the College evaluates the costs and benefits of hundreds of programs in order to shift resources to those with the greatest impact on equitable student success and investment in student success through training new faculty in an evidence-based model of effective online pedagogy, provided by the Association of College and University Educators (ACUE).
Read more about the College's award in this press release, or learn more about the strategies for student success at Broward College and the other top ten colleges in this summary report.
You can check out our photo album here and take a look at the highlights from our on-campus watch party. 
Broward UP
Workforce Education
Community
Broward College Students
Student Support