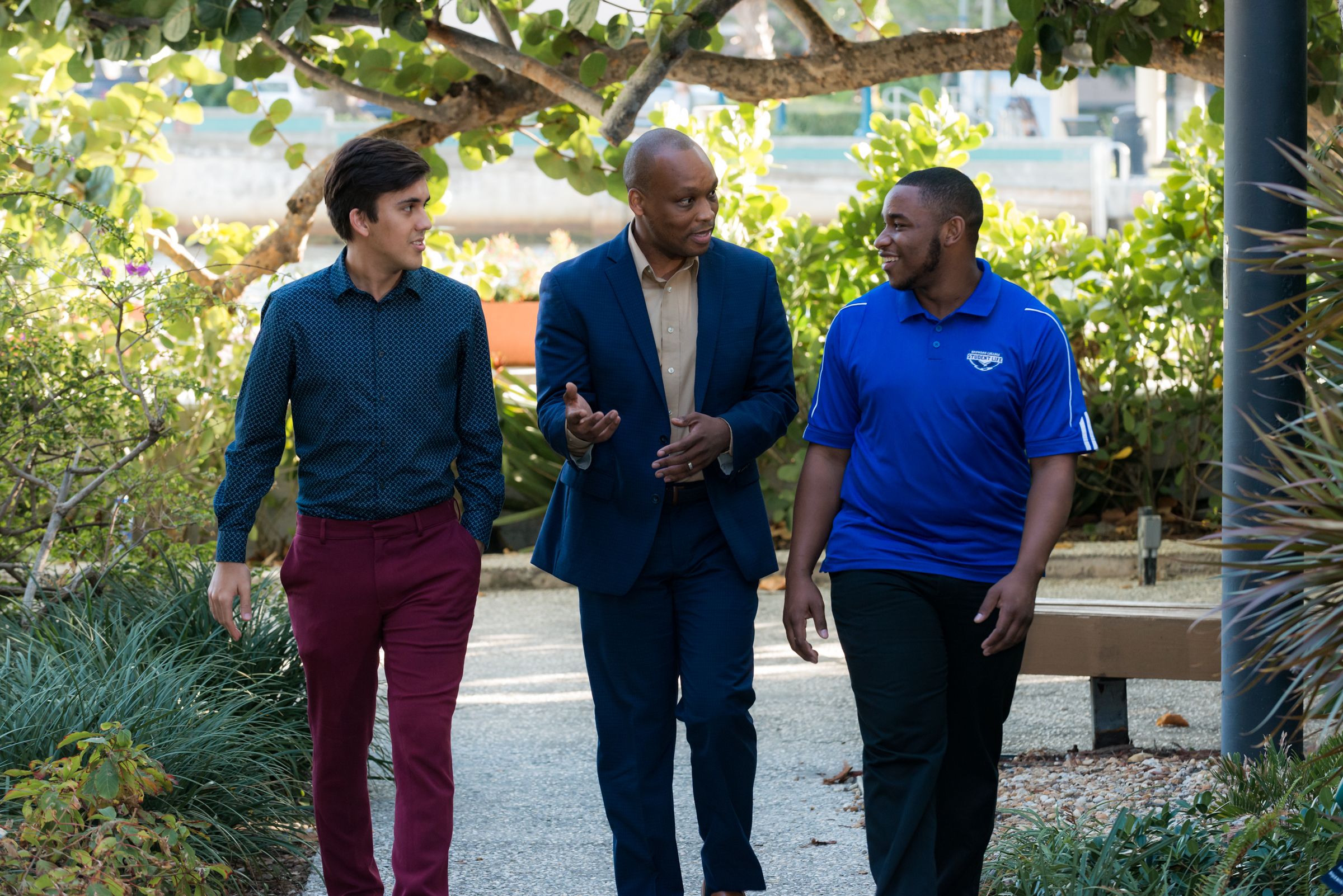 Transformational Gift of $30 Million will Help Broward College Impact More Lives Through Broward UP™
News

| 17 June 2021 | 4 min read
Broward College is the recipient of a transformational gift of $30 million from philanthropist MacKenzie Scott, who made the donation along with her husband, Dan Jewett.
The College will use the gift to support Broward UP™, a community collaborative launched three years ago following a self-audit recognizing that though it is an open-access institution, Broward College remained inaccessible and unaffordable to many despite its accomplishments. In response, Broward UP aims to improve economic mobility in the most challenged communities by expanding the College's service model into six zip codes, representing more than one-third of Broward County cities with the highest unemployment and lowest post-secondary education attainment rates.
Broward College President Gregory Adam Haile, J.D., said the additional resources would enable Broward UP to exist in perpetuity and strengthen the College's support to other cities throughout Broward County.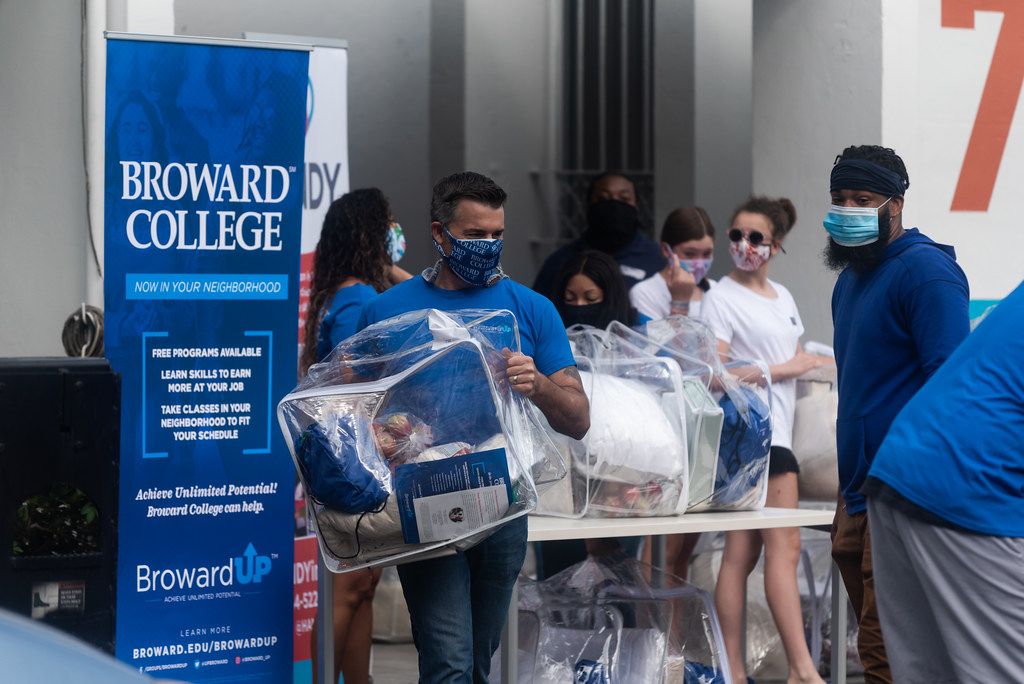 "This gift is a sign of trust and validation of our direction, and of the promising work that lies ahead for us and all our partners," said President Haile, who has seen Broward UP grow through some 30 community partnerships. "We began this important work with limited investment and, now, we are well on our way to achieving our bold objectives."
Pivotal Moment
The gift comes at a pivotal moment. Broward College has made significant strides in its work through enhanced partnerships with community agencies, municipalities, and employers, prompting independent parties including Florida TaxWatch, the Aspen Institute, the Florida Chamber, and Achieving the Dream to acknowledge the value of the Broward UP model.
"The promise we made has been fortified, and we will expand upon it," said President Haile. "We send a tremendous thank you to MacKenzie Scott for this gift that will create economic mobility in Broward County for generations to come."
The gift to Broward College was part of $2.7 billion in donations to 286 organizations Scott announced Tuesday, June 15. It was the third round of major philanthropic gifts Scott has made, which together rival the charitable contributions made by the largest foundations. In 2020, Scott made two similar surprise announcements in which she donated a combined $6 billion to fund COVID-19 relief, gender equity, historically Black colleges and universities, and other schools.
"Higher education is a proven pathway to opportunity, so we looked for two- and four-year institutions successfully educating students who come from communities that have been chronically underserved," Scott said in a blog post for Medium.
Workforce Training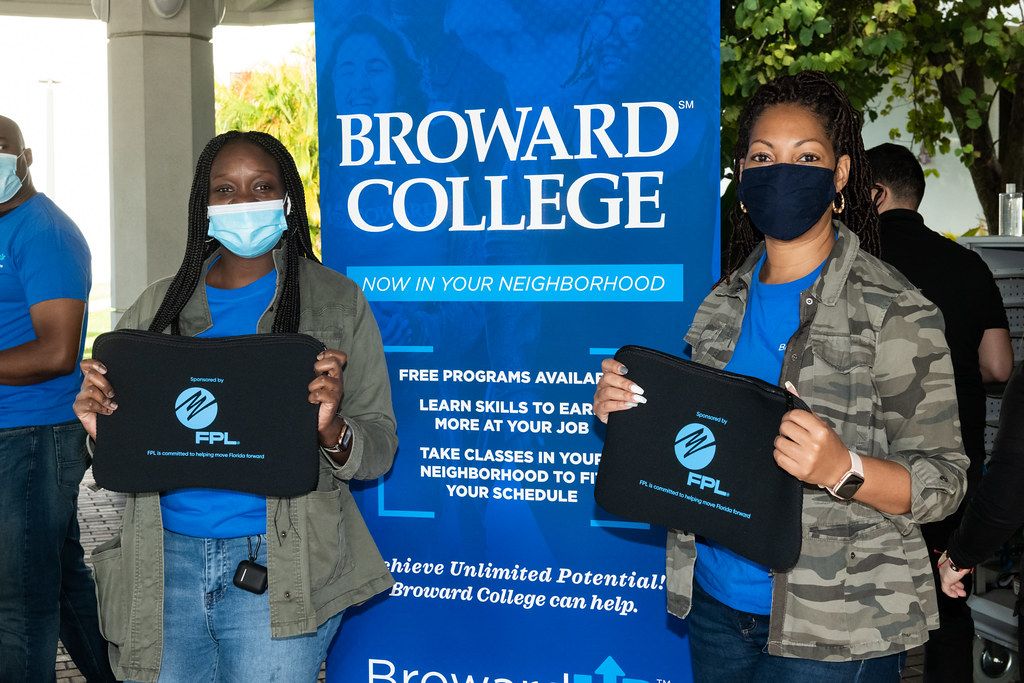 While still in its infancy, Broward UP has provided residents with cost-free workforce training that can lead to certificates and industry certifications in areas connected to in-demand jobs. Considering the career earnings of some 2,300 Broward UP participants have grown to more than $1.3 billion; the approach is paying immediate dividends in communities where the average unemployment rate is triple that of all of Broward County.
"This gift is just an incredible validation of the work of our community at large, as well, of course, the work of those at Broward College and those students we have been able to support.," said President Haile. "It is our hope that this gift will inspire others to join us in raising Broward County's post-secondary education attainment and economic mobility for all."
Students who participate in Broward UP courses and workshops receive both the technical and soft skills needed for college and career readiness. Courses span multiple career pathways and imparts valuable skills applicable to numerous work settings and allows students to ladder up from credit to non-credit courses or certifications to a degree. Certifications in business, STEM, health care, manufacturing, construction, and transportation, can be earned in as little as one day or up to several months online or at a neighborhood site.
Nadine Plunkett took the online option to renew her career focus. The 34-year-old single mother was bouncing from one dead-end job to another until a friend told her about Broward UP. From her home in Miramar, Plunkett completed a Broward UP course that provided her with the skills to become a Certified Professional Coder in the health care industry. This has led to improved earning potential.
"Being a single mother, I knew I needed a career change," said Plunkett, who has since landed a better position at Broward Health, where she works the front desk in a physician's office while she prepares for the CPC exam. "I was willing to make the sacrifice to better myself. I just needed someone to show me the right opportunity."
Holistic Approach
Whether it means distributing laptops to close the digital divide for students who lack device access or providing grants to offset the cost of tuition, Broward UP works to ensure economic mobility through innovative and thoughtful approaches that holistically consider each participant's educational concerns and barriers to their access or success. Participants go through a complete intake process, including a career assessment, goal setting exercise, and educational plan with Broward UP case managers, who also assist students with support beyond their classroom needs, such as funding applications.
Broward UP instructors, staff, and community partners are invested in your success. Don't know where to start? They can help you choose the right course or workshop, and get you started on achieving your Unlimited Potential!
Learn more about Broward UP
.
students
Broward UP
Development
Local Residents
Student Support