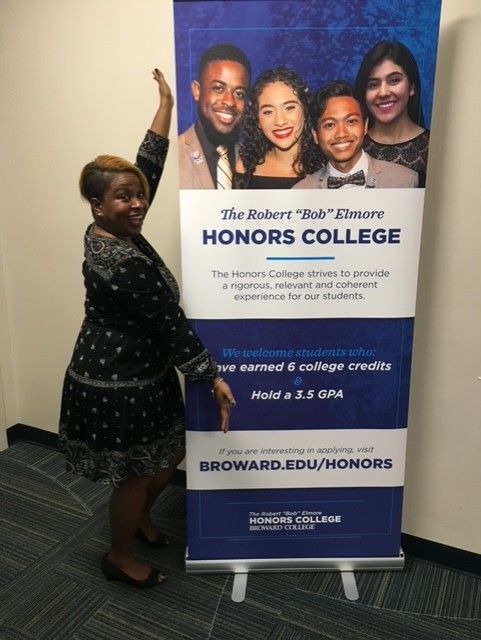 The Robert "Bob" Elmore Honors College Creates a Lasting Impact on Student—From Enrollment to Beyond
News

| 02 June 2021 | 2 min read
Since its inception thirty-eight years ago, the Robert "Bob" Elmore Honors College at Broward College has served as a foundation for the academic and professional aspirations of gifted students. Critical thinking, service, study, and leadership are the "Four Pillars of Honors Education," which form every aspect of the college and work together to create a meaningful experience. An Honors College offers structured academic programs within a two-year or four-year higher education institution. We wanted to provide you with an overview of the Honors College, including its social aspects, scholarship information, and how to apply, so we sat with the District Director of the Robert "Bob" Elmore Honors College Quakish Williams Liner. 
A Significant Distinction
Although the Robert "Bob" Elmore Honors College is a wonderful entity, its purpose isn't to create separation. "The aim of the honors college isn't to set itself apart from Broward College. It's to provide a parallel. To be a place where academically gifted students can succeed and have a worthwhile experience," Williams Liner says.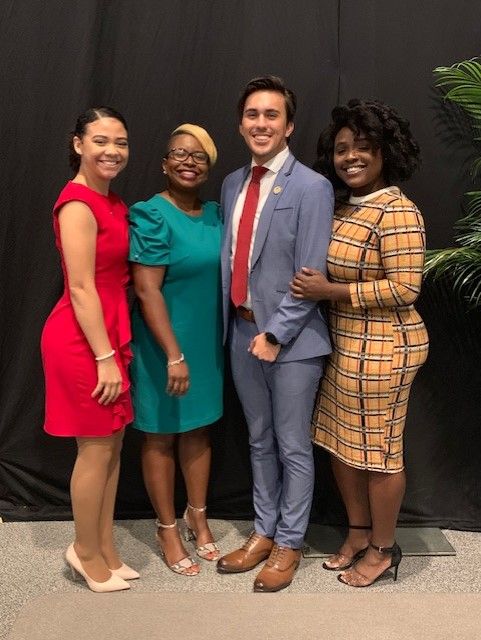 Honors students enjoy several advantages, including first-day enrollment opportunities and small honors courses taught by experienced professors. Another advantage is the Robert "Bob" Elmore Honors College Certificate, an agreement between Florida colleges and universities that provides students with incredible transfer scholarships each year. Florida Atlantic University (FAU) and Florida International University (FIU) guarantee the admission of Broward College honors students into bachelor's degree programs. 
Post-graduation options aren't limited to Florida colleges and universities. Graduates of the Honors College are currently enrolled in prestigious universities around the country, including New York University (NYU), Columbia, Penn State, and Stanford. 
The Robert "Bob" Elmore Honors College offers scholarships that are exclusive to its students, with a total value of $500,000 granted each year. The "Irm's" Scholar Award is a two-year, full-ride scholarship that covers up to 15 semester credit hours and covers book fees. "To be considered for the "Irm's Scholar Award, there is an application process, which includes an interview," Liner explains. 
More than Academics
Academic honor societies and teams that Honors College students can join include Phi Theta Kappa, Brain Bowl, the Math Team, and the BC Model United Nations. A Brain Bowl competition is held annually, where teams from Florida schools exhibit their knowledge in literature, science, and math. "It's always amazing to see our students competing against University teams," shares Williams Liner. According to the National Academic Quiz Tournaments, Broward College placed third in the 2021 FCSAA Brain Bowl State Championship.
During their time at the Honors College, many students have participated in prestigious internships, including Google, Microsoft, and the United Nations. Every year, The Max Planck Florida Institute for Neuroscience (MPFI) provides unique training opportunities for FAU and honors students.
How to Apply
The Robert "Bob" Elmore Honors College has no application deadline. Incoming High School Students and current Broward College students are encouraged to apply at any time. "Applicants will be notified of their application status or admission approximately a week after submission," Williams Liner explains.
When asked to provide suggestions for individuals who are apprehensive to begin the application process, her response, "Do it. It's an academically rigorous program, but it's worth it. There's much to learn and opportunities you don't want to miss."
Apply to the Honors College before the beginning of fall 2021. For more information, click 
here
.
Job Opportunities
Career
Empowerment
Broward College Students