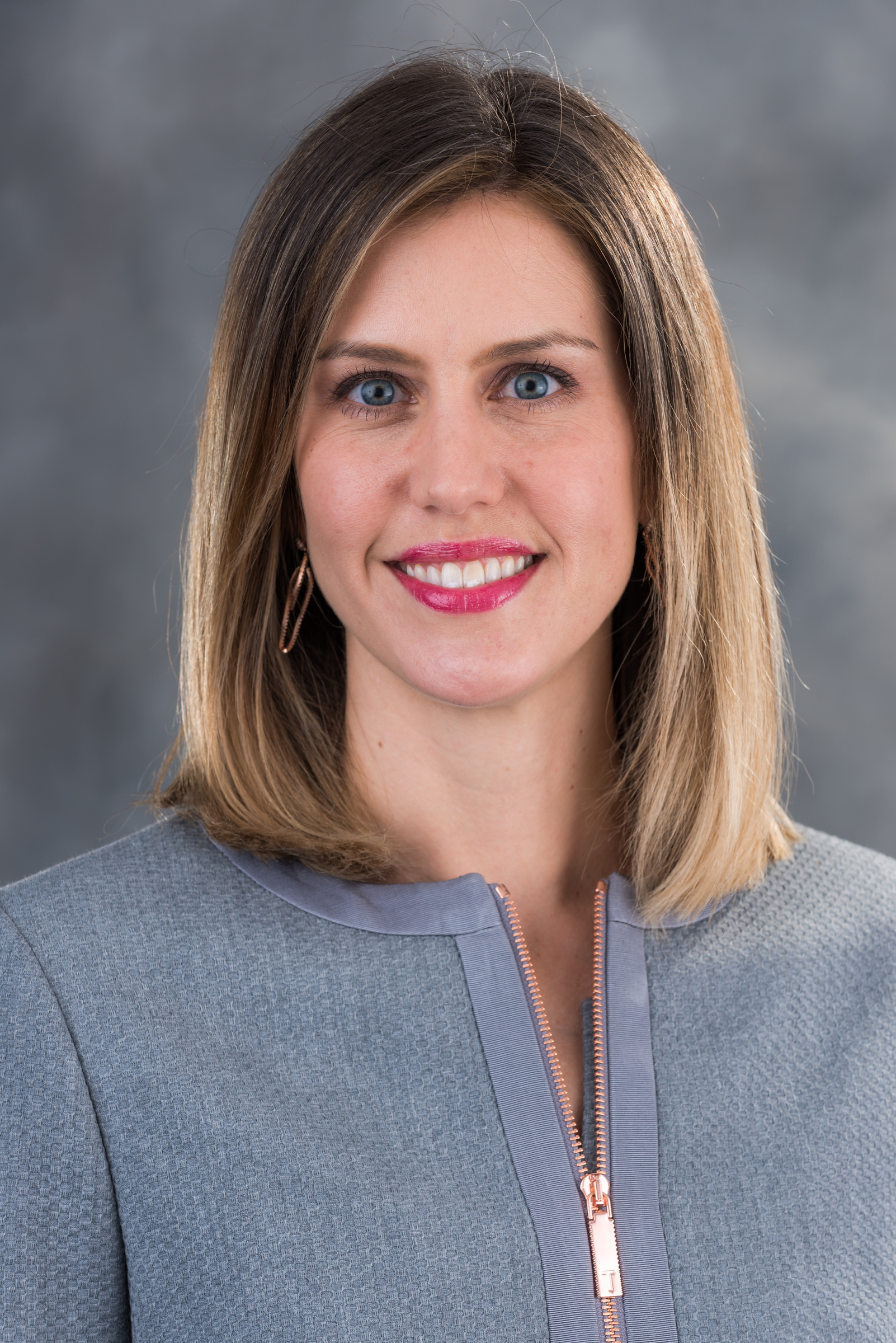 Catching Up with Lacey Hofmeyer – Meet Broward College's General Counsel
People

| 08 July 2021 | 4 min read
Catching Up with Lacey Hofmeyer – Meet Broward College's General Counsel
Lacey Hofmeyer is Broward College's general counsel and vice president, Government Affairs and Public Policy.  She oversees the legal services function of the College, providing strategic advice and thought leadership to support College's mission. She also offers legal counsel to the Board and works in concert with the President and Board Chair in setting the agenda for the Board's public meetings.  She also works hand-in-hand with them to develop and execute the College's legislative priorities at the local, state, and federal levels. 
Hofmeyer has more than 15 years of experience in the legal field, having first been in private practice at the international law firm of Greenberg Traurig, P.A. in Miami.  As a shareholder, Hofmeyer was a commercial litigator with expertise in real estate, insurance, products liability, financial services, and employment litigation. In addition to serving her private clients, Hofmeyer dedicated her time to providing pro bono services to immigrants seeking asylum, the Miami-Dade County public defender's special criminal counsel project, and family law clients in Dade Legal Aid's "Put Something Back" program. 
Her Family
Hofmeyer is married to Erik Hofmeyer, the director of communications at Spirit Airlines.  He is a major in the Air Force Reserves and serves as a squadron commander at the Pittsburgh Air Reserve Base.  They have three children—Greta, Aksel, and Teddy.  Hofmeyer is committed to her faith and has been a long-time member of Granada Presbyterian Church in Coral Gables, Florida. She enjoys reading, Pokemon Go, podcasts, movies and streaming, skiing, and traveling to state and national parks.  
Finding Her Calling
Born and raised just outside Atlanta, Georgia, Hofmeyer is one of two children. Her mother works in banking and her father in security technology. She went to the University of North Carolina at Greensboro (UNCG) to pursue two bachelor's degrees in Economics and Accounting and graduated summa cum laude.
While attending UNCG, Hofmeyer's extracurricular activities guided her towards her current path. Her love and passion for higher education and the law began as she got involved in Student Government and became a voting member of the Board of Trustees ("BOT") at UNCG.
"I went from elected representative to treasurer, to finally president of Student Government in my senior year," she says. "During those years, I was pursuing two bachelor's degrees, worked two jobs, was involved in student government, and I also took my role on the BOT very seriously. And it was through that experience with the BOT that I also met the associate general counsel of UNCG, and she unknowingly pushed me in the direction of the law."
Despite her challenging schedule, Hofmeyer added on a few law classes to test the waters and see if she was indeed meant for a career in the legal field. "Sometimes, college classes help you determine whether a certain career is meant for you or not. In my case, the auditing classes in my Accounting major made me realize I didn't want to be an auditor.  On the other hand, the law classes showed me a different and exciting path," she explains.  Hofmeyer completed her Accounting and Economics degree, which helped her not only as a law student at the University of Florida but also as a litigator for commercial clients while in private practice.
 Extracurricular Activities
Though the commitment to her work and family demands a lot of her time, Hofmeyer continues to find ways to give back to the community through volunteerism and service. She is on the Washington Summit Committee and Education and Workforce Committee of the Greater Ft. Lauderdale Chamber of Commerce and is a current member of Leadership Florida's Connect Class XI. Hofmeyer also serves on the Board of Broward Days, an advocacy group for Broward County's legislative priorities at the Florida State Capitol;  and the Education Law Committee, the Education Law Committee, and the Government and Policy Committees of the Florida Bar.  She is also a member of the Standard Civil Jury Instructions
on the Florida Supreme Court. For 2021-2022, Hofmeyer will serve as the Legislative Committee Chair for the Association of Florida Colleges (AFC) and the Legislative Chair for the local Broward College Chapter.
 Hofmeyer also has a passion for children. It led her to volunteer as a Guardian Ad Litem with Miami-Dade County for more than ten years, a position that provides critical insight to the Court regarding the best interests of children in the foster care system.  Over her professional career, Hofmeyer has been involved with the United Way of Miami-Dade County, the Junior League of Miami, and the Posse Foundation. 
 Together We Serve
During the past three years as part of the Broward College family, Hofmeyer has taken to heart the message and inspiration from President Haile's motto of 'Together we serve.' What drives her to do her best every day is knowing that her colleagues are equally inspired.
 "I think one thing we all have in common here is that inner determination, at our very core, to be the very best at our jobs because we know that the students and their success depend on how well we do our jobs.  All my colleagues care so much that we are compelled to do our very best," she says.
Eager to learn more about our leaders who work to ensure your success? Visit our leadership page. Also, don't miss our upcoming leadership profiles.