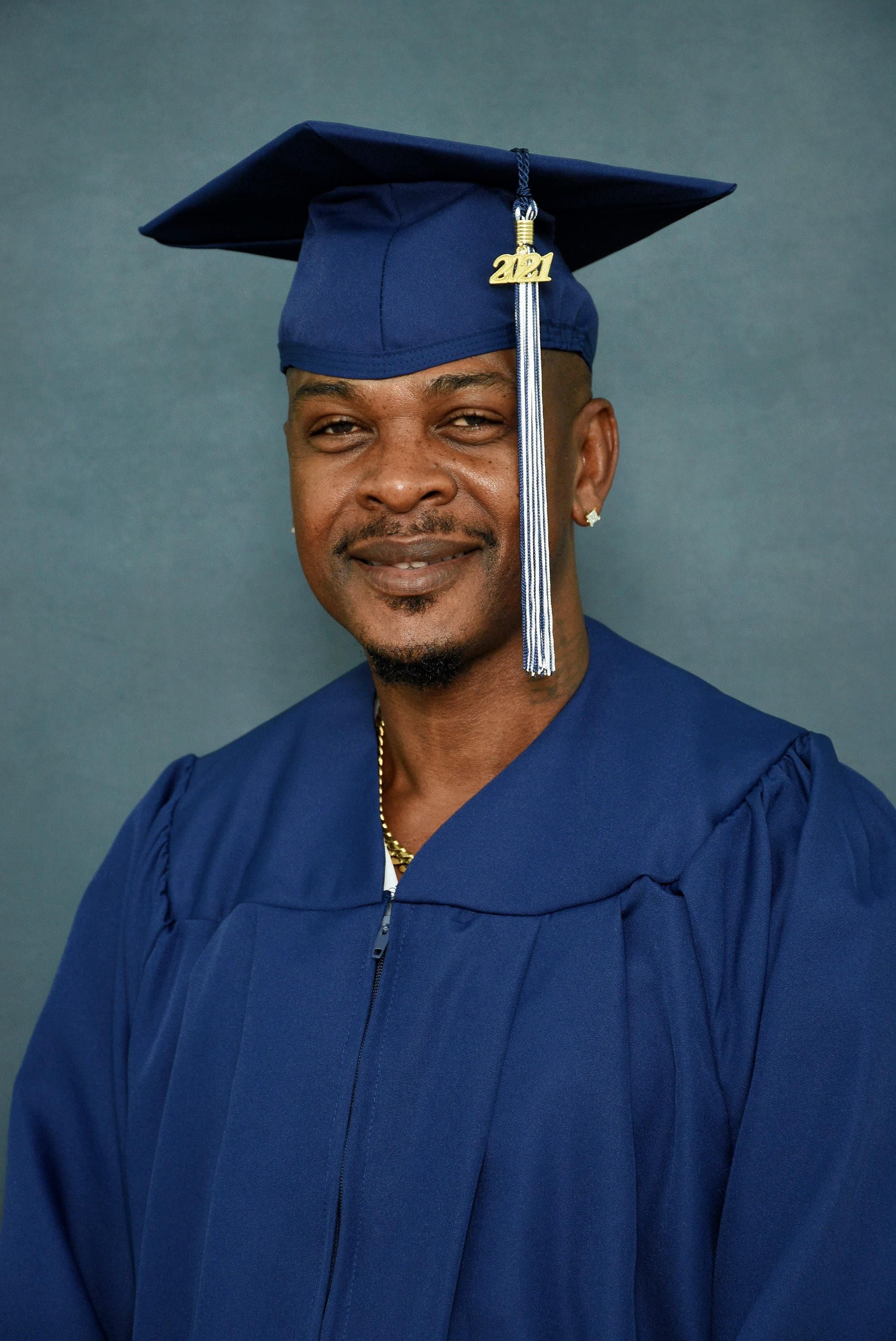 Broward College Degree is Music to Jamaican Reggae-Rapper's Ears
People

| 06 July 2021 | 3 min read
As Friday night rush hour signaled the start of the weekend, Mr. Vegas fiddled with sound levels on his speakers while weaving in and out of the fast lane. The Jamaican reggae artist was in a hurry. Mr. Vegas, or Clifford Smith as he is referred to on his Broward College transcripts, was late for class.
Mr. Vegas has been dancing to a different beat of late. Since he graduated from Broward College this past spring with an Associate of Arts focused on Communication Studies, the acclaimed dancehall veteran who has enjoyed worldwide fame and fortune since his first hit "Nike Air" hit the Jamaican charts, has been pursuing a bachelor's degree in sociology at Florida International University.
"I'm not looking at school as what it's going to do for me," said Clifford, who got his start as a crooner at local parties but is equally at home with rapping, lovers rock, soca and, most recently, gospel genres. "I'm looking at what my education can do for society."
Clifford, who got the nickname Mr. Vegas from his schoolmates in his native Kingston for his penchant to kick a soccer ball like a showgirl, was far from an average student at Broward College. Not only did Mr. Vegas earn a 4.0 grade-point average, but his professor also named him the most outstanding student in his sociology class.
"Clifford is a fearless artist and activist who sticks to his guns and isn't afraid to speak truth to power," said Dr. Sammy Rastagh, associate professor of Behavioral Science. "Clifford doesn't need to be enrolled in my class and yet works twice as hard as students half his age."
Playing His Song
It wasn't as if Mr. Vegas was turning heads. For a while, he was able to keep a low profile because his courses were online. That changed when a professor inadvertently played one of his songs in the background during class, and Clifford's ear for music betrayed him.
"It was one of my songs that I did with DMX and, I was like 'that's me!'" said Clifford. "And my professor thought I was joking. It was just a cool experience."
School was not always in tune with Clifford's career path. He dropped out in the ninth grade. Years passed, his debut album "Heads High" was released, and his hip hop hits, such as "Wild Thing" and The Pharcyde's and "Passin' Me By," began to penetrate the North American market. After a short hiatus to spend more time with his family and delve deeper into his religious beliefs and the origins of his life, Mr. Vegas was back in business, making music on his recording label and receiving endorsements from the likes of Beyonce, who tapped him to appear on an official remix to her single "Standing on the Sun."
In the meantime, Clifford earned his GED at age 44 and enrolled at Broward College two years later. His first course was in statistics. From the moment he opened his laptop, Clifford "was lost" until he found a tutor on campus who helped him make sense of the logic.
Nothing Comes Easy
"I'm a big believer in overcoming challenges," said Clifford, who once had a doctor remove wiring from his broken jaw so he could return to the recording studio and add his vocals to a track the same night. "For me, failure is never an option. I know nothing comes easy."
He also knows his influence counts. It's what motivates the recently crowned graduate who once proclaimed, "I If I were not an entertainer, I would be a poor man," to use his lyrical prowess as an instrument of his faith in the studio, on social media, before his children, and to any Broward College students who want to be inspired.
"When you get to be my age, you may look back and be like, 'I should have made the most of my opportunity then,'" said Clifford, who has his dream to become a social worker. "Now is the time to grab all the information you can to help you move forward to do the things that you really want to do in life."
students
Associate Degree
Career