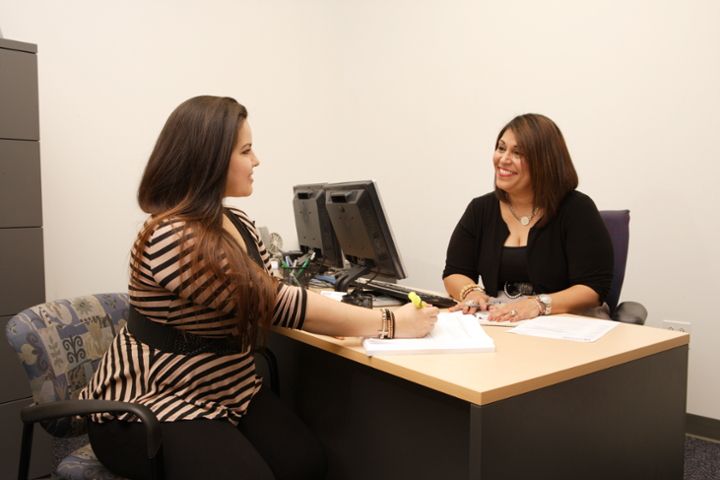 Understanding Your College Support: Student Success Coach vs. Academic Advisor
News

| 05 August 2021 | 2 min read
Both student success coaches and academic advisors are invested in each student's success. They directly impact a student's experience at Broward College and contribute to retention and persistence. To learn more about academic support at Broward College, the Student Services team offers this breakdown.
Who is a student success coach?
All new degree-seeking applicants to Broward College are assigned a student success coach who acts as a one-stop-shop to address concerns from the point of application through the first term paid enrollment. Success coaches assist with:
Career and academic program exploration

Resolution of admissions holds which may prohibit registration

Free Application for Federal Student Aid (FAFSA) and scholarship application assistance

Tuition payment options

Transcript review

Creation of a student's academic plan 

Help with course registration using BC Navigate
Do I contact a student success coach?
Student success coaches call or text all new degree-seeking applicants within 48 hours of their application submission. Applicants can also find and contact their assigned student success coach in BC Navigate 24 hours after submitting their application.
Who is an academic advisor?
Academic advisors help students explore their academic interests, identify resources for additional information and support, and develop plans of study appropriate for their educational goals.
How do I find my academic advisor?
All degree-seeking students have an assigned academic advisor, who is identified in BC Navigate, the system that students use to make an advising appointment.
When should I meet with my academic advisor?
After a student has registered and paid for their first term, it is highly recommended to meet with their assigned academic advisor at least once each semester. However, it's best to meet with an advisor during the first week of the semester and begin to develop a relationship. Students can make an appointment with their advisor by following these instructions.
Through Friday, August 27, all appointments will be conducted via Zoom. Beginning on August 30, students can choose to make an in-person or virtual appointment with their assigned advisor. If a student needs immediate assistance, they can join a virtual line through QLESS and request a call back from one of the College's virtual advisors. Students can also receive drop-in assistance at any campus. 
How do I change my area of study?
Students should contact their advisor first if they choose to change their program of study. A Dynamic Form is also available under the advising tab, called Change of Program form.
Are you ready to tap into your academic support at Broward College? A student success coach and academic advisor are here to help you. Take your next step
here
.
students
Broward College Students
Service
Student Support