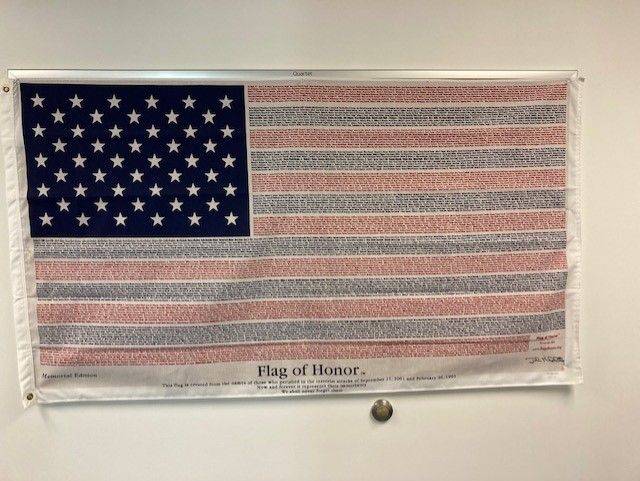 9/11 Exhibit at Institute for Public Safety Serves as Reminder to Never Forget
Events

| 10 September 2021 | 2 min read
By now, it's become part of the curriculum somewhat. When Wayne Boulier welcomes a new class of cadets to the Police Academy at Broward College, he walks them over to a hallway display inside the Institute for Public Safety (IPS), where the rescue and recovery workers who risked their lives are honored for their response to the terrorist attacks of September 11, 2001.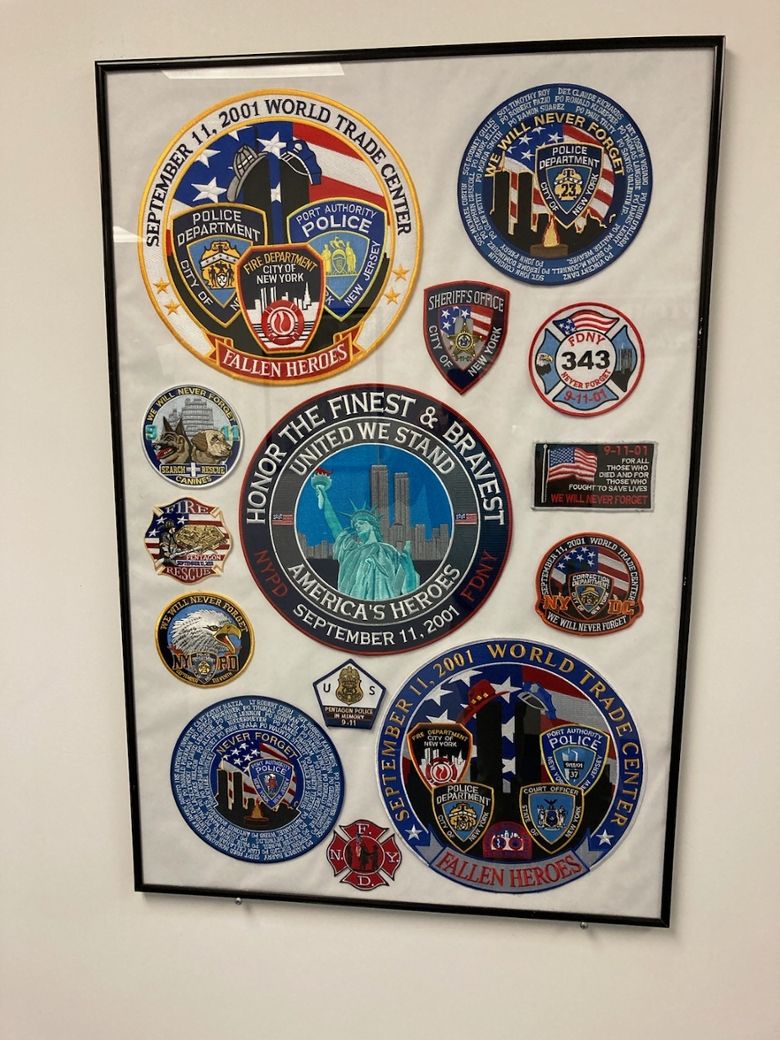 "The display is about who we are," said Boulier, an IPS associate dean who conducts criminal justice training at the academy. "It's our beliefs. It's about our blue-collar mentality to take care of our citizens."
Boulier was pointing to the cabinets, which are filled with artifacts, and the walls lined with pictures, artwork, and flags commemorating the most lethal attack in history on U.S. soil. This Saturday, September 11, 2021, marks the 20th anniversary of that day of terror, when terrorists hijacked and turned four commercial aircraft into missiles that rained death on New York City, the Pentagon in Washington, D.C., and a field in rural Shanksville, Pa. Nearly 3,000 people were killed.
"A lot of my cadets weren't even born yet," said Boulier. "They really don't know the history of 9/11. This display helps them to remember 'why' we do our job--which is about public service--and about assuming leadership to take care of the public."
Teaching, learning and never forgetting was the impetus for Benjamin Botero, assistant professor of Criminal Justice, to create the permanent 9/11 display on the A. Hugh Adams Central Campus. Thanks to a Faculty Innovation Award from the Aspen Institute, the former professor of the year was able to purchase a collection of mementos from the 9/11 Memorial and Museum in New York City for the exhibit.
"Human beings are visual," said Botero. "That's how we learn and, by looking, we remember."
The imagery and symbols on display moved Artie and Linda Metzler, of Hollywood, Fla., during a visit to the exhibit a few years ago. Since then, the retired police officer and his wife have donated several additional items from 9/11, such as hats worn by first-responders and recovery crews, patches, flags, and posters, to serve as reminders.
Memorial Events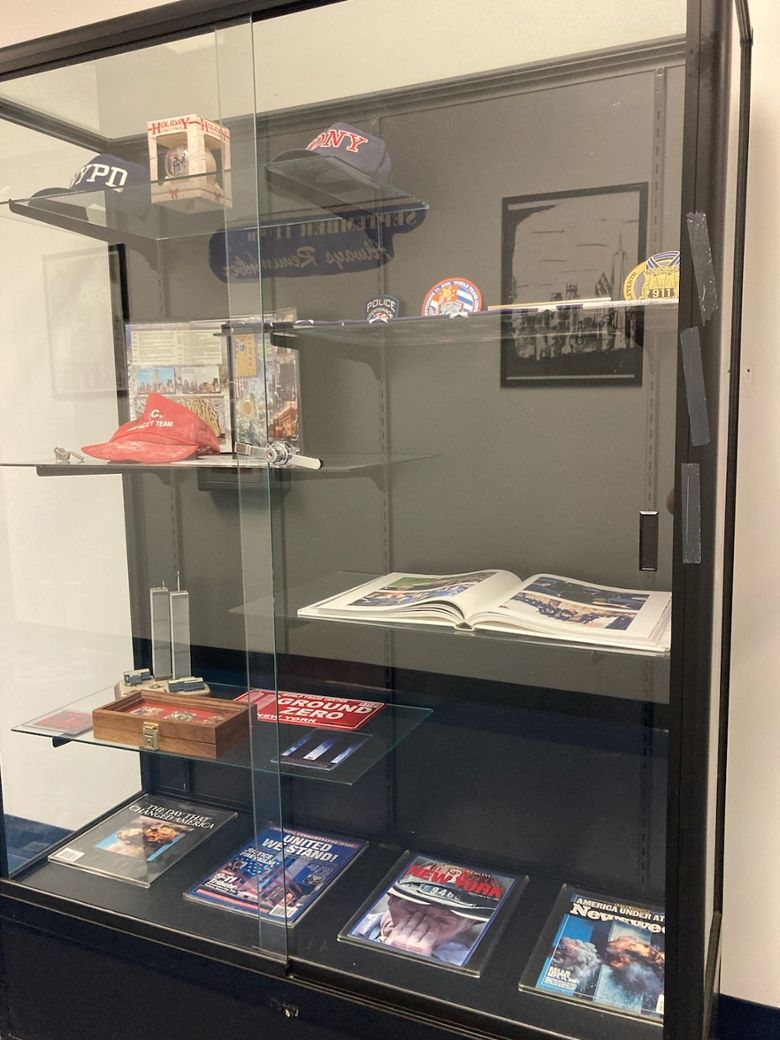 Across the country, memorial events and observances will be held to honor the victims and remember the legacy of the 9/11 attacks. The annual reading of the names will take place in New York City, as well as the Tribute in Light. A private observance for victims' families will be held in Shanksville, Pa., where United Airlines Flight 93 crashed; at the Pentagon, there will be a ceremony in the morning to honor the 184 victims there.
At Broward College, Boulier and Botero will join faculty and staff at 7:30 a.m. for a ceremony outside IPS Building 21/22. It will include raising a flag that flew over the 9/11 site along with some remarks and a reading of a proclamation from former President Bush a year after the attacks that declared September 11 as Patriot Day, followed by a moment of silence. The 9/11 exhibit will be open to the public.
"It helps to remind us," said Boulier. "When we're having a bad day, we have all walked by that exhibit to have the 'why I do what I do reinforced."
A collection of 9/11 reminders is displayed at the 
Institute of Public Safety
, Building 22, A. Hugh Adams Central Campus, Davie, Fla.
Community
Broward College Employees
Broward College Students