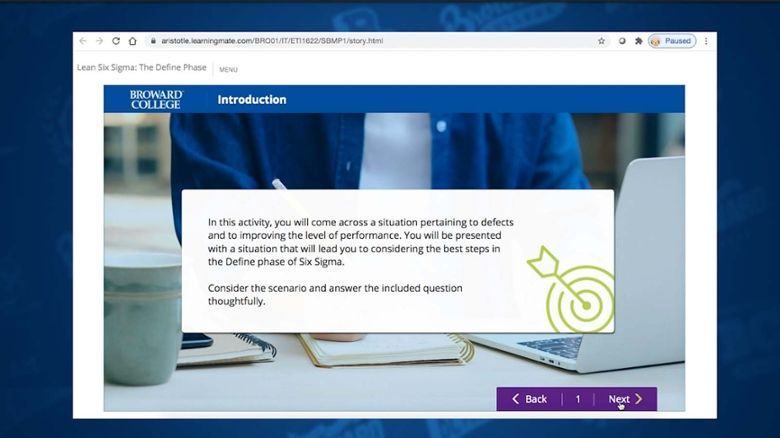 Introducing the SNL Classrooms – The New Technology Available at Broward College
News

| 15 September 2021 | 2 min read
With six class modalities now available at Broward College, everyone has an option as they register for classes this fall. You can choose from fully on-campus, blended, on-campus with remote option, remote learning, remote learning blended, and fully online classes.
As part of efforts to improve the learning experience, the College has introduced new technology available for selected courses within the on-campus with remote option modality. Created and designed by the Information Technology department, the Streaming and Learning (SNL) classrooms allow students to get the in-person class experience from the comfort of their homes.
Never Miss a Moment
When you sign in to your class, you will see everything that you would if you were physically present in the classroom. With an auto-tracking camera, which follows the instructor, you won't miss a thing.
"When designing these classrooms, we wanted to provide as many technology options as possible for our instructors to deliver their lessons easily and make the student's experience the best it could be," says Daniel Rioseco, assistant director, Audiovisual Technology.
Instructors can also use a multi-camera option by setting up an iPad as a second camera, allowing students to get multiple points of view at home. This feature is beneficial when you attend a hands-on course and instructors demonstrate something to the class. A document camera is also available to professors to display printed documents or small objects. Instructors can also deliver their lesson on a digital whiteboard which both remote and in-person students will see.
An Online Overhaul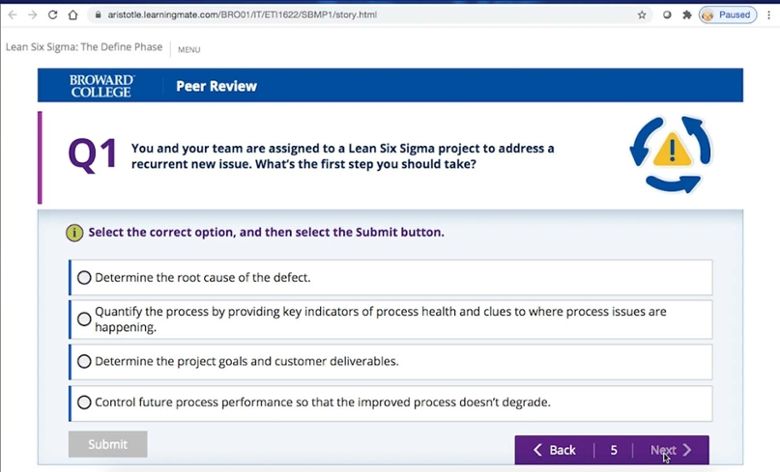 In addition to the SNL classrooms, the College has also implemented a major redesign of its online courses to provide a consistent experience for students taking online classes.
"In the past, each instructor was their own instructional designer and course developer," explains Frank Tomsic, dean, Online Campus. "With this redesign, we wanted to make the courses consistent across the platform, which would improve the student experience."
With funding made available through the CARES Act, the College redesigned more than 300 courses, collaborating with third-party vendor Learning Mate. The renovated courses now follow the Universal Design for Learning guidelines, which seek to accommodate all types of learners in the classroom, including special needs students.
Though the overhaul may not focus entirely on the visual aspect of the online courses, students will notice that courses are now built to promote student-to-student and student-to-faculty interaction, creating a community of learners rather than projecting a self-driven teaching approach.
"The idea is to make sure students feel that even if they are taking an online course, they feel they are a part of a community, rather than just learning on their own," explains Tomsic.
Another significant feature of this redesign is that courses are now better acclimated to serve students with special needs, whether visual or hearing impaired, or some other condition.
You can watch a video highlight on the SNL Classrooms here:
Learning has never been so easy! Take advantage of the flexible class scheduling and modalities options to pursue your academic goals. You can enroll at
Broward.edu/admissions.
students
Broward College Students
technology