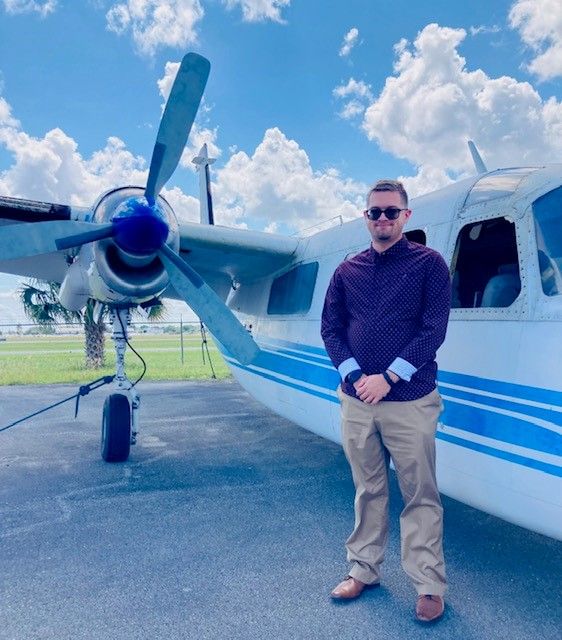 Autistic Student Soaring through Avionics Training Program with Flying Colors
People

| 28 October 2021 | 2 min read
From the day his parents explained to him that he has autism, Zachary Hopkins did the best any 13-year-old could do to try not to overthink situations. Naturally, when the conversation turned to college plans years later, Zach (as he prefers to be called) went with the flow.
"I had never heard the term 'avionics' until then," said Zach, a now 23-year-old student, who is projected to become the first autistic graduate of Broward College's autism-friendly avionics training program. "I had some fascination with airplanes. So, I was open to the idea and willing to see what happens."
The program is the result of a collaboration between Broward College and the HAPPE (Helping Adults with Autism Perform & Excel) Foundation, which provided the spark for Zach to pursue a career path in avionics electronics. HAPPE is a local organization that works to create, fund and nurture employment opportunities for people with autism.
When approached by HAPPE, Russ McCaffery, dean, Transportation programs at Broward College, embraced the idea of tailoring specific coursework to meet the needs of people on the autism spectrum. He then recruited Zach to be the first student in the program, housed at the Emil Buehler Aviation Institute on the College's North Campus.
McCaffery said autism presents a unique set of circumstances. People on the spectrum often demonstrate an interest in or knack for a particular topic or job type, but they may need practice in some of the soft skills critical to landing a job in today's workplaces. With assistance from the Center for Autism and Related Disabilities (CARD), a nonprofit collaboration between the University of Miami and Nova Southeastern University, Broward College began certifying its avionics program as autism-friendly. The idea is to collaborate with HAPPE and CARD to hold informational sessions for students and their families to learn about the program.
The Sky's the Limit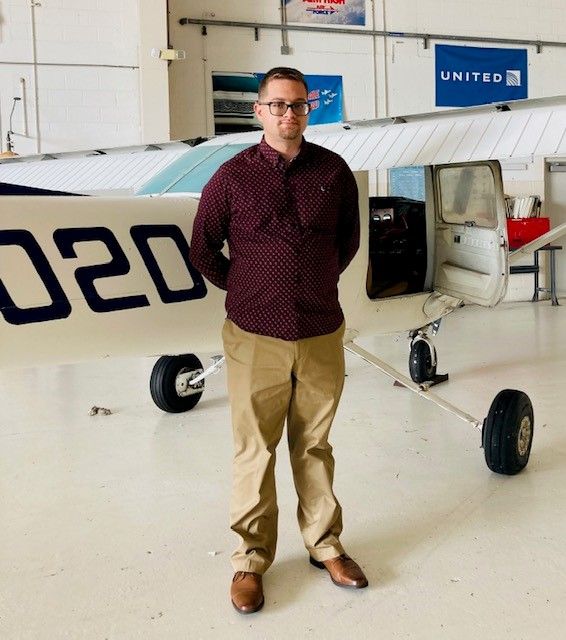 Mark and Anita Krumenacker are excited about the possibilities for their son, Zach, who has been diagnosed with Asperger Syndrome, considered a high-functioning condition on the autism umbrella.
"When Zach first saw the airplanes and all the devices and equipment that he was going to be working on, it sparked a big interest," said Mark Krumenacker. "The introduction went very well, and Anita and I felt very encouraged that this would lead him on a great path."
McCaffery said avionics maintenance jobs, which are often rote and in air-conditioned hangers, lend themselves to people within the autism spectrum.
"What we do is help these students get jobs," said McCaffery, who hopes to transition the autism-friendly programs to include automotive, supply chain and marine technology.  "All jobs are good, but these avionics jobs are really good."
That's fine with Zach, who is on schedule to follow up the associate degree he earned in 2019 with a bachelor's in Avionics in December (2021). Both degree programs are designed to prepare avionics students to successfully pass the federal aircraft electronics certification exam. Zach is grateful for the opportunity and satisfied he proved a point.
"Someone with a disability can, in fact, go through the avionics program," said Zach. "Basically, I'm like any other student. I just think differently."
Are you fascinated with aircraft; and the electronics systems used in flight? Broward College can prepare you for a successful career as a technician who repairs and installs avionics. Click here to learn how.
students
Bachelor Degree
Empowerment
Broward College Students