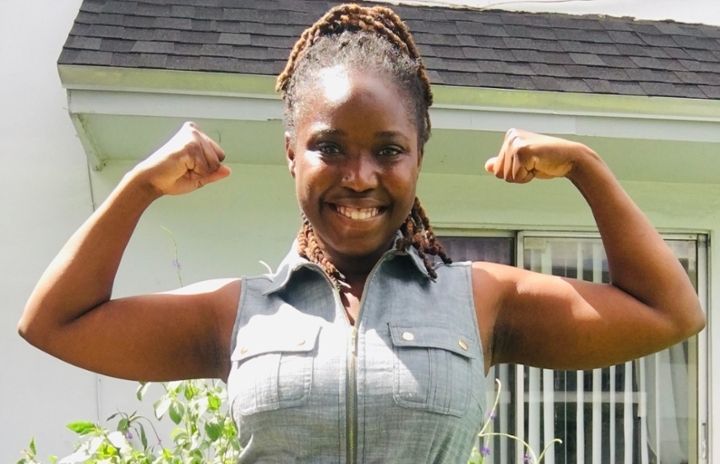 Broward UP Staff Provides Student with a New Lease on Life
People

| 06 October 2021 | 2 min read
After dropping out of Broward College to work full-time, Daniella Jules was at her wit's end. Somewhere between the call center job and the door-to-door sales position, she realized nothing would change in her life until she was willing to make the change herself.
The about-face began at CareerSource Broward, where a couple of years back, she first entered "Get REAL," a program in partnership with Broward College that provides out-of-school youth who have not reached their 24th birthday with career services and support. Although she was no longer eligible for the program because of her age, the silver lining was that she was pointed in the direction of Broward UP, which offers workforce training in communities where educational attainment is low, and unemployment is high.
All Daniela needed to do was walk across the street, where the Urban League of Broward County was offering a Broward UP course in XCEL. What she gained proved to be more valuable than the calculations, graphing tools, pivot tables, and a macro programming language she was able to master.
"It wasn't so much what I learned in the class, as much as it was the emotional support that I got from the staff members," said Daniella, who admits to daily battles with anxiety and depression, the residue of a traumatic childhood. "Their encouragement and persistence for me to continue my education helped me to refocus my priorities."
Just Getting Started
Daniella credits a Broward UP case manager who could see beyond the spreadsheet program and notice an acumen for business within her skill set. The feedback convinced Daniella to reenroll at Broward College. Just as vital were the emergency funds she received through Broward UP that enabled her to complete the nine credits she lacked toward a degree.
"I had been doubting myself and thinking about whether or not business was for me," said Daniella, who graduated with an Associate of Arts from Broward College in May 2021.
With a degree in hand and some inspiration from Broward UP staff, the 25-year-old Lauderhill resident has a new lease on life. She is employed in customer service and earning a salary that enables her to not only support herself but take care of her family as well. Plus, the documentation skills she acquired through Broward UP put her in a position to work remotely from home while attending classes at Broward College toward a Bachelor of Applied Science degree.
"Broward UP is the sum of its employees," said Daniella, who hopes to own her own retail business once she completes her degree next year. "I can remember them telling me to just keep going. Now, I'm finally giving myself the opportunity to pursue something that I truly desire."
Broward UP instructors, staff, and community partners are invested in your success. Don't know where to start? They can help you choose the right course or workshop and get you started achieving your Unlimited Potential!
Learn more about Broward UP
.
students
Broward UP
Empowerment
Local Residents