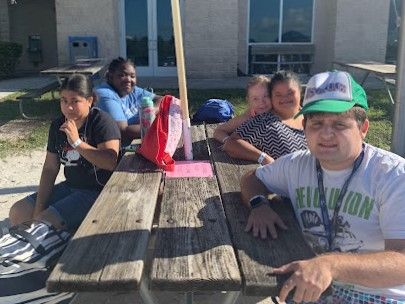 Seahawk NEST Seeks to Empower Students with Disabilities Through Inclusive Experience
News

| 27 October 2021 | 2 min read
Through a new grant by the Florida Center for Students with Unique Abilities (FCSUA), Broward College is offering a three-year program for students with intellectual disabilities that empowers them with post-secondary education. The Seahawk NEST Academy has accepted its first cohort of thirteen students who are on their way to obtaining a Broward College Professional Service Certificate from one of the five pathways with courses specifically designed for their needs.
"The goal for students in the program is to help them increase their independence and self-advocacy as well as helping them identify the skills they are interested in that will translate into meaningful employment," explains Jennette Kilroy, coordinator, Seahawk NEST Program.
The cohort of students in the program is small to guarantee they receive the personalized help they need from the student success coaches. By the third year, Kilroy expects an estimated 45 students to be a part of Seahawk NEST.
Students within the Academy will receive an official transcript and certificate after completing 54 educational units over three years. The program runs continuously throughout the year, meaning students take classes in the summer as well. Scholarships are available through the Florida Postsecondary Comprehensive Transition Program (FPCTP) to all Seahawk NEST students.
Building Their own Path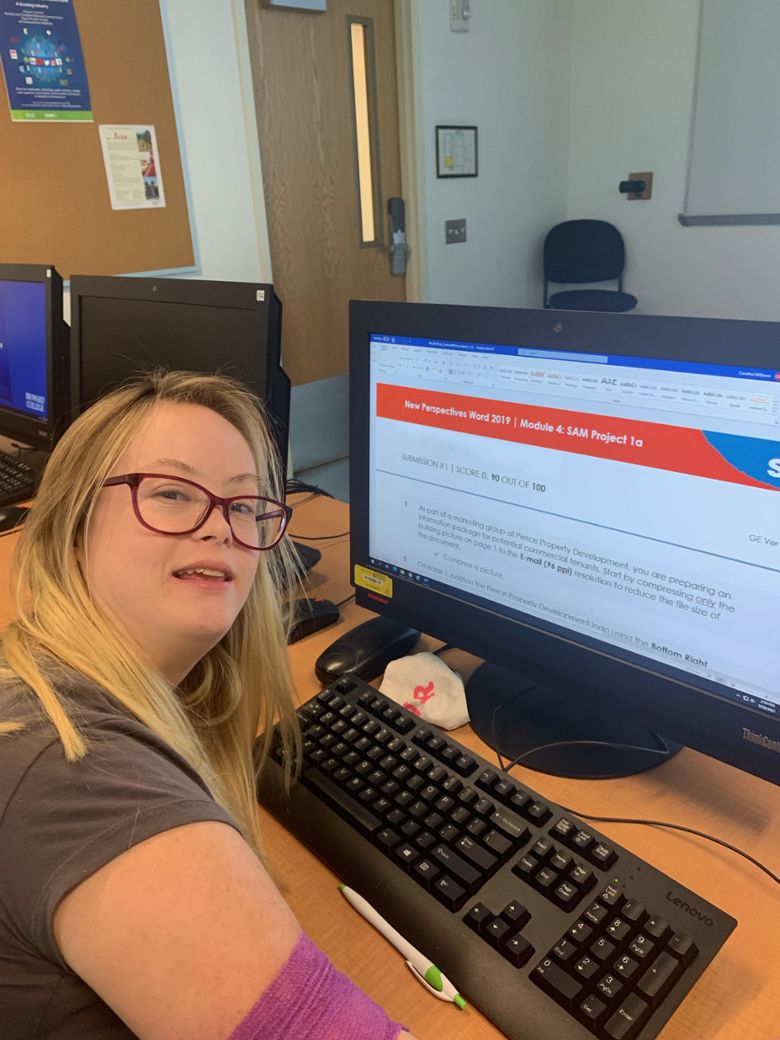 The Seahawk NEST offers students the possibility of exploring a career in Graphic Design, Business, Early Childhood Education, Engineering Technology, and Computer Information Technology. However, the way they train throughout the course differs from that of the traditional college student.
"What is unique about Seahawk NEST is it is set up to guarantee the success of our students. During their first year, we train them with skills necessary to help them become independent, including daily living, self-determination, and interpersonal skills. During the second year, they work in the program to earn their certificates and micro-credentials. Lastly, they will be trained on the job to prepare them for meaningful and sustainable employment," explains Kilroy.
The program will work closely with the pathways and Career Center to identify sustainable employment opportunities for students who complete the program. 
Taking Flight
As Broward College students, Seahawk NEST members will benefit from all regular College resources. However, they will also work closely with student coaches and peer mentors who will assist them specifically with their particular needs.
"Students within the program will receive additional support that is necessary for their success. Many of our students would struggle in their journey without the proper resources to assist them," says Kilroy. "We work closely with Accessibility Resources to make sure our students receive everything they may need from screen readers to voice-to-text technology, to everything in between."
Seahawk NEST enrollment for the 2022-2023 academic year will begin January 1, 2022. Students who are over 18 years old, have completed a high school degree or equivalency, and have a documented intellectual disability may apply.
students
Certificates
Empowerment
Broward College Students