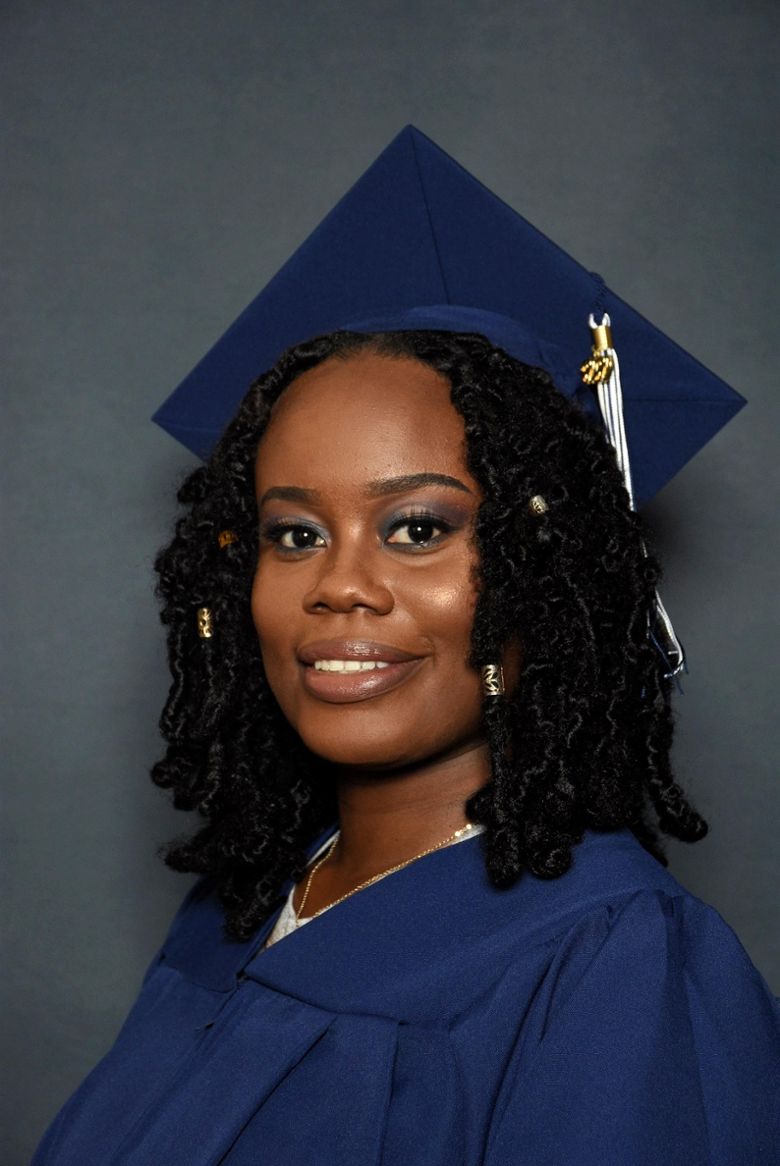 Family Ties Inspire First-Generation International Student To Pursue Nursing Career
People

| 14 October 2021 | 2 min read
Her grandmother, a diabetic who had both legs amputated, has always been the reason why Shantell Dawkins wanted to become a nurse. Watching her struggle inspired Shantell to leave her native Jamaica for the United States to pursue her career dream. After she left and learned her grandmother wanted to stop taking her pills and was ready to die, Shantell could have gotten get sick to her stomach.
Instead of letting her heart race and the palpitations get the best of her, Shantell leaned on the support network she developed at Broward College to help her ward off the panic attacks she has endured for as long as she can remember.
"When I first came here, I didn't really know anybody," said Shantell, who reunited with her husband in Florida four years ago and enrolled at Broward College to begin work toward a nursing degree. "It was important for me to take the time to get to know people."
Shantell took the bull by the horns. She joined the International Club, where she met students not just from Jamaica, but from around the world. They elected her their board member. Then she signed up for the Robert Elmore Honors College and became president of the MuMu Chapter of Phi Theta Kappa, the national honors society. In the meantime, she reached out to Student Life, which connected her to the Henderson Mental Health Center, where she received therapy and learned coping skills for her anxiety disorder.
Making Most of Opportunity
"I've always wanted to help people," said Dawkins. "'Now I've got this opportunity. It's up to me to make the best of it."
Her husband, a Ph.D. candidate in microbiology at Florida Atlantic University whom she married four years ago, may be her biggest fan, but Shantell has a large rooting section back home in Jamaica. At 30-years-old, Shantell is the eldest of six siblings. She is also a source of motivation for her mother, who, despite an infection that almost took her life, has returned to nursing school herself to finish what she abandoned when she gave birth to Shantell at age 17.
"I'm basically the first generation," said Dawkins. "I'm not only doing it for myself, I'm doing this for my family back in my home country because they didn't get to go to college. I want to inspire them to get a better education."
Shantell's enthusiasm has also rubbed off on her grandmother, whom she has convinced to persevere.
"She's always encouraging me," said Shantell, anticipating the day she tells her grandmother she has earned an Associate of Science degree in Nursing. "It makes me want to cry when she calls me 'her doctor.' She will be elated."
Broward College nurses consistently pass the National Council Licensure Examination (NCLEX) at a higher rate than graduates from similar institutions.
Learn about the Associate of Science in Nursing
.
Associate Degree
In-demand training
Broward College Students