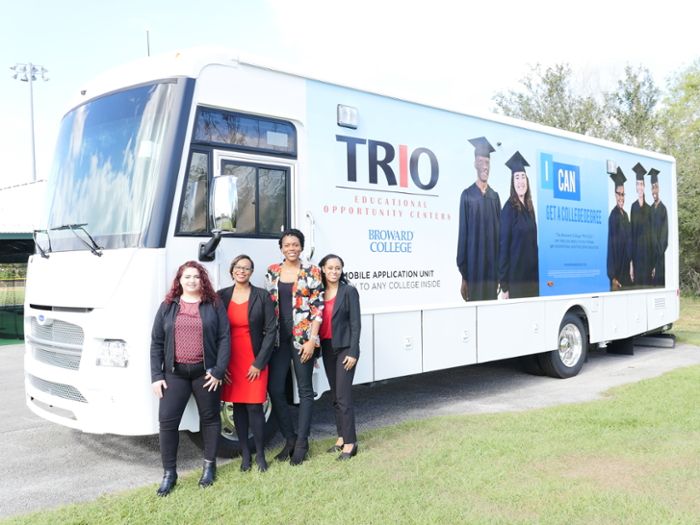 Financial Support Becomes Key Factor for Nursing Student to Achieve His Goals
People

| 18 November 2021 | 2 min read
Israel Perez Vargas's relentless pursuit of his studies at Broward College is as inspiring as it is proof of how the resources available at the College can, and make, a difference in the life of our students. As the first in his family to attend college, his journey had begun when he completed the Dual Enrollment program at Broward College back in 2015. The now 24-year-old's determination proved successful when he received acceptance letters to Florida Atlantic University, Florida International University, and University of Central Florida.
But as he considered the cost of taking his next step at any of the institutions he had been accepted to, he realized it may not be the smart choice due to economic and family concerns. The oldest of five siblings, Israel chose to stay close to home as his mother battled with cancer.
Choosing Broward College was the right choice. There were other factors to it besides the affordability, which he explains was as much less than other institutions. "I had already had a great experience with my professors while doing the Dual Enrollment program," says Israel. "It was a big part of my decision-making as well as knowing that the Nursing program was great."
Student Support Becomes the Backbone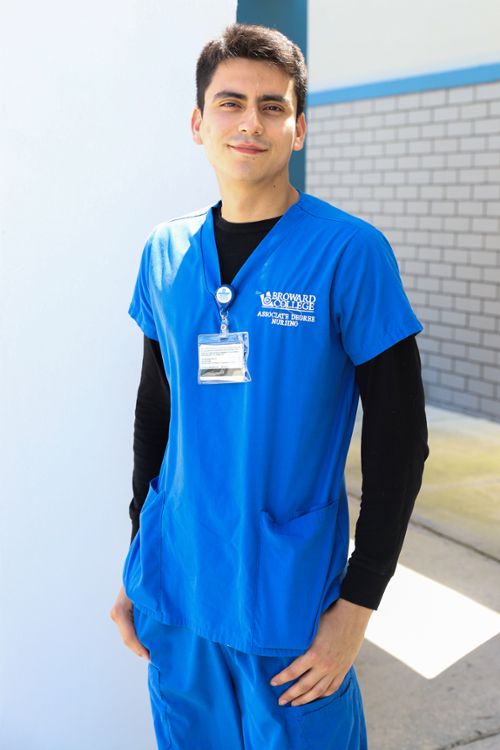 With finances being a concern for Israel, he applied to the TRIO Student Support Services grant which allowed him to pursue his dream to become a Certified Registered Nursed Anesthetist (CRNA). The grant is a federal program which provides support to first generation and under resourced students at Broward College. It provides help with academic and financial resources including tutoring, grant aid, advising, and several other services aimed to contribute with degree completion.
Israel received the specialized Health Sciences grant which helped him maximize his chances of his success in the program and on the field. Through the grant, Israel has already boosted his professional experience while working towards completing his program of study.
"I signed up for the TRIO grant and was immediately placed in an internship at the COVID-19 vaccination site at the North Campus. I also received help from the grant coordinators with my resume and thanks to my internship experience I landed an externship with Broward Health Medical Center," Israel says. "It's really been an incredible and fulfilling experience that has taught me so much."
The TRIO grant will allow Israel to graduate in the spring of 2022 completely debt-free and with invaluable experience under his belt.
Stories like Israel's will continue to blossom thanks to additional funding for TRIO and other student support grants. Most recently, Broward College was awarded almost $3 million by the U.S. Department of Education to assist low-income middle and high school students from Broward UP communities to continue their post-secondary education.
Get help towards a brighter future. Learn more about
TRIO
and how it can help you achieve your dreams regardless of the obstacles in your way. You can also read Israel's story featured in our
Annual Report
along with the success stories of fellow students.
Associate Degree
Career
Broward College Students
Student Support