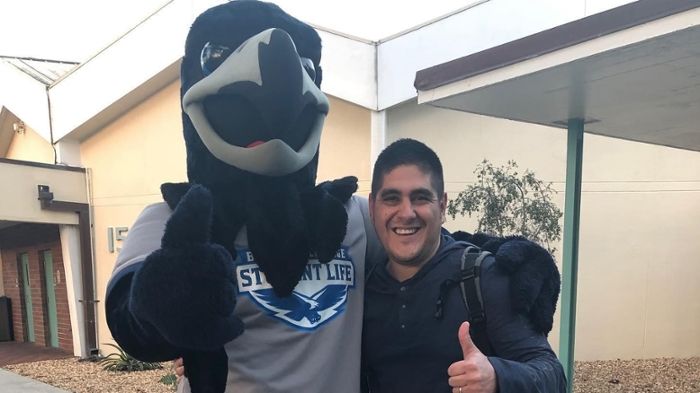 Leave No Opportunity Behind – David Alzate Seized the Chance to Complete College
People

| 09 December 2021 | 3 min read
For the last 15 years, David Alzate has been laser-focused on building a career and raising his family. As a husband, father of four and full-time employee, David has his hands full. Watching his kids grow up, David wanted to make sure he led by example and being the person they could look up to. Despite his professional success, cultivated from on-the-job experience, David knew that if he wanted to move further in his career, he needed something he didn't have: a college degree.
Persevering Through the Hard Times
David is no stranger to difficult times. For five years, he witnessed his father struggle with Amyotrophic Lateral Sclerosis (ALS). David put everything aside to provide his dad with as much help as possible.
"It was a very tough time for our family, both physically and psychologically," said David. "I was already living on my own during that time but ended up moving back home to help my dad. Throughout it, I learned that life is a gift and that through the unity of family we can overcome any obstacle. We made sure to make the last years of his life the best we could despite the pain."
The Path Forward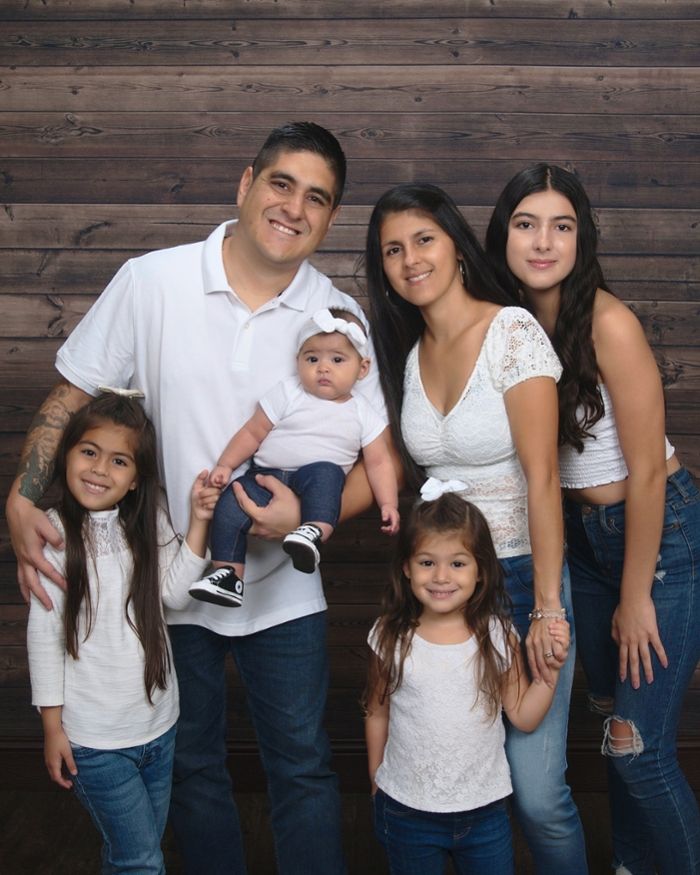 The New Jersey native, who moved to South Florida four years ago, currently holds a position in the Information Technology (IT) field with Broward County. But as he started to consider moving further up the ladder, David knew he needed to try, and this time complete, something he had attempted twice before. After receiving positive referrals from friends about Broward College, David started his research. For David, there were a lot of selling points. Ultimately, affordability, prime locations and scheduling flexibility solidified his decision. He was going to pursue an Associate of Science in Computer Information Technology.
"I was never a good student," said David. "I tried college twice before when I was younger, and I just couldn't do it. I tried different majors, and it just didn't happen. I was already working in IT, so I just figured I didn't need a degree to make a good living. But as my kids grew up, I wanted to give them as many reasons as I could for them to feel proud of me. Doing this now will show them that they can accomplish anything they want when they work hard for it, and that's what I did."
This time around proved to be a completely different experience for David. Despite a busy schedule, he remained a full-time, straight-A student.
Finding a Support Network
David is grateful for the immense support he received as he completed his degree at Broward College, especially as he navigated much of his academic journey amid the COVID-19 pandemic.
"It was an interesting experience having to adapt to new ways of learning after just half a semester of starting when everything went remote," David explains. "But I'm beyond thankful for the support that I received from all the professors and advisors at Broward College and all the resources that are available to the students."
David has another reason to feel grateful proud. He will be the first in his family to graduate college and plans to continue onto the Information Technology bachelor's program at Broward College, to which he has already been accepted. He is registered to begin this new journey in the spring of 2022.
It's never too late to get started on your dreams or a new goal. You can seize your chance at Broward College. You can take advantage of the resources available to help you succeed in your academic journey. Apply today!
Bachelor Degree
Job Opportunities
Broward College Students