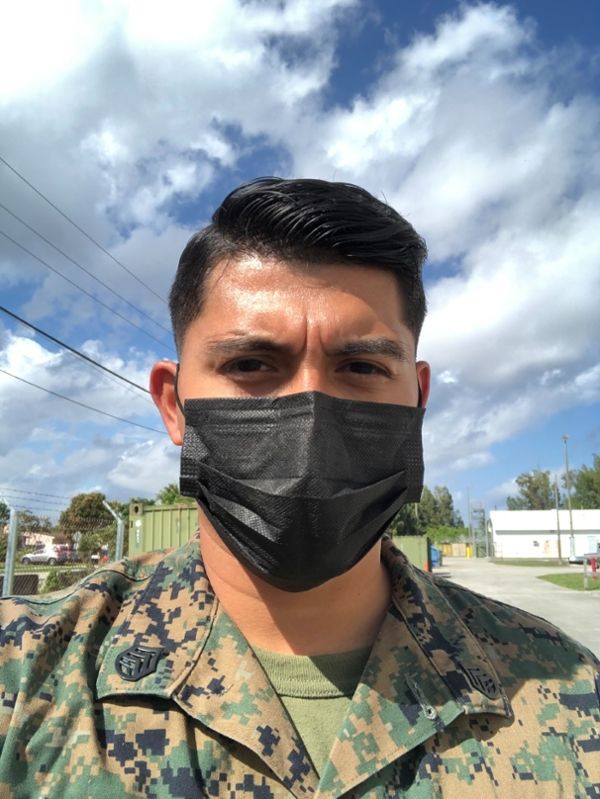 First Generation Student Earns Degree in Supply Chain Management
People

| 13 December 2021 | 2 min read
Jonathan Paz will accomplish a huge milestone this December - he will become the first in his family to graduate college. The oldest son of Honduran and Peruvian parents and brother to two sisters, Jonathan is graduating from Broward College with a bachelor's degree in Supply Chain Management, which he completed in two and a half years thanks to an express track.
Jonathan can attribute his determination and laser focus to completing this degree from his time in the military. He joined the Marines in 2009, where he worked in Logistics as Supply Chief. "Even while I was still in the Marines, I knew that I could transition the job I was doing there into the civilian world, so I took advantage of everything I learned there, and I made sure to use that knowledge as a civilian," he says.
Now a member of the reserves, Jonathan was focused on his next step as a civilian and getting a college degree was the best way to get started. With encouragement from his wife, Jonathan enrolled in Broward College in August of 2019, and he is happy with his decision. After all, he had an outstanding experience as a Seahawk.
"My experience as a student here was amazing, and I love the program. The same group of students that started with me will be graduating with me. The part I loved the most was that we were all like-minded individuals, most of us a bit older than the traditional college students, most of us with other careers and seeking to earn other certifications that allowed us to move further professionally," he explains. Additionally, Jonathan has high praises for the staff. "The faculty members are wonderful. They do everything they can for the students, and they are extremely helpful and supportive of you and your goals."
As a student, Jonathan was committed to the total experience. He was a full-time student, taking as many as six classes per semester, on top of his job, and he served as the president of the Supply Chain program club at the College. He also took full advantage of the networking opportunities provided by the program to build connections with his peers, alumni, and industry leaders.
A Step Further
Currently working as a logistics analyst at Softcom, Jonathan knows that the degree he earned this December will impact his career. He has already been offered a management position within the company and is confident in his abilities after graduation.
"I know that everything I learned here at Broward College is going to help me further my career, and I'm confident in my abilities thanks to the faculty and the great program that Broward offers," he says.
But graduating this December is not the last step for Jonathan. He's just getting started. As his journey at Broward College ends, Jonathan has already been accepted into the Supply Chain Logistics master's degree at Florida International University.
Overall, Jonathan has a lot to be proud of, but to him, being a first-generation college graduate is perhaps on top of the list. "I feel like it's a big responsibility to get this degree that I know will make my family proud and for my nephews and nieces to look up to me and know that they can accomplish anything they want, especially when it comes to their education," he says.
Are you inspired to pursue your goals? You can follow up Jonathan's footsteps in the
Supply Chain
industry by pursuing a degree at Broward College. Or you can choose from more than 60 program options.
students
Bachelor Degree
Job Opportunities
In-demand training
Broward College Students