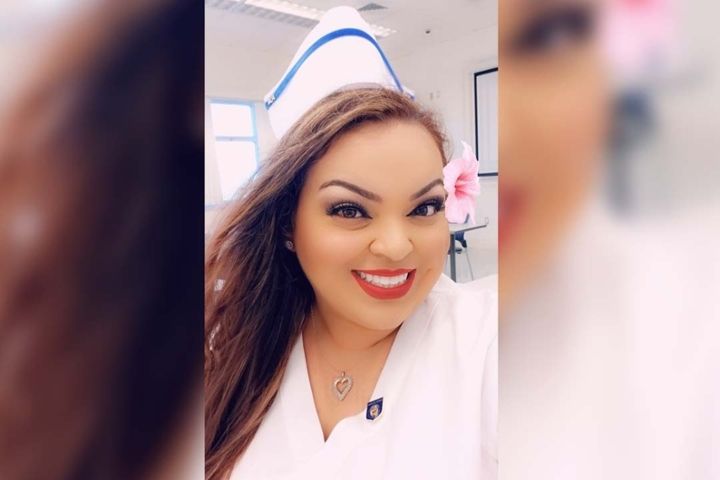 COVID-19 Survivor Shows Grit to Complete Degree Through Sickness
People

| 10 December 2021 | 2 min read
Natasha Gonsalves is the daughter of Guyanese parents. As a first-generation American, she is also the first in her family to complete college after graduating with an associate degree in Nursing from Broward College in 2019. After earning the degree, Natasha went on to work for Tenet and Memorial Healthcare System. With a passion for working as a travel nurse, she worked for Bellevue Hospital, traveling to Los Angeles and later New York. She cared for cardiovascular, surgical, cancer, and COVID-19 patients during that time.
Meanwhile, she was also pursuing her bachelor's degree in Nursing, which she was close to completing. But life threw her a curveball that almost cost Natasha her life. After deciding to come home to South Florida for a weekend, she tested positive for COVID-19 in March 2021. Within a matter of days, Natasha's condition was critical. Her oxygen saturation was at 25 percent on arrival at the hospital, and she was immediately intubated.  She was not expected to make it. Two months later, a miracle happened - she woke up.
Though still recovering from her life-changing experience, Natasha was determined to make it to the finish line. "Although I can't walk or work as a nurse right now, I know I had to see this through. I needed to finish my degree, and I'm so thankful I was given the opportunity to do so while I'm still recovering," she says.
Breaking Through the Challenges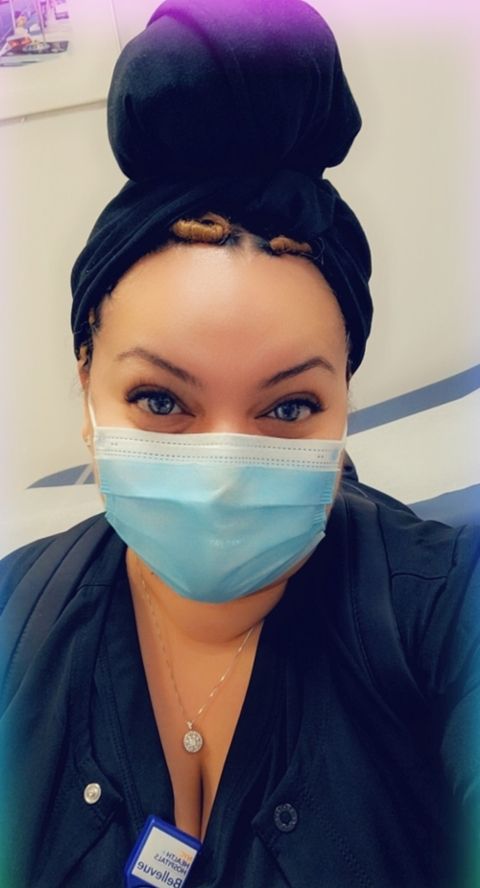 After waking up from the coma, Natasha spent an additional two weeks in the hospital. Months later, she is still on her road to recovery. She is undergoing physical therapy to help with her leg, which suffered nerve damage, and is still not able to walk.
"There's no guarantee that it will help, but it does take time for my nerves to regenerate, so hopefully, my leg will go back to normal over time," Natasha explains.
Natasha credits her achievement to her strong support network. "My family and friends, they have all been an extremely supportive and great help through my recovery. They were also the ones that pushed me towards completing this degree since at the beginning, I was kind of on the fence about it, but I'm glad that I ended up doing it."
She's also grateful for the help she received from the College during such a difficult time. "The faculty and staff of the nursing program made this day possible by accommodating me in my classes to make sure I could graduate this semester, and I'm extremely thankful for it."
While still unable to work, Natasha hopes to go back into the field soon, her own experience preparing her to help her patients even more after what she went through. And she doesn't plan to stop with her bachelor's. Natasha's dream is to continue to work until she reaches another goal: a doctorate.
Are you inspired by Natasha's extraordinary story of perseverance? You can make a difference with a career in
Nursing
. Learn more about other Health Sciences paths
here
.
students
Bachelor Degree
Empowerment
COVID-19 Recovery
Broward College Students